Infill Housing Can Help California Meet Climate Goals and Grow Local Economies




Building the right kind of housing in the right places can help California meet its 2030 climate goals while growing the economy, according to a new CLEE report released yesterday.

Right Type, Right Place: Assessing the Environmental and Economic Impacts of Infill Residential Development through 2030

finds that encouraging new housing development in infill areas would spur economic growth, reduce monthly household costs, and cut greenhouse gas emissions, keeping the state on track to achieving its climate goals.

A collaboration with the Terner Center for Housing Innovation at UC Berkeley and commissioned by Next 10, this report is the first academic, comprehensive evaluation of the potential economic and environmental impacts of infill housing development - compact housing in already urbanized land near transit, jobs and services - on California's 2030 climate goals under SB 32 (Pavley).


We examined three different scenarios for California's housing future through 2030: business as usual, where development follows the same patterns it did from 2000 to 2015; a "medium" infill scenario, featuring much more infill housing and more multifamily housing; and an infill "target" scenario where all new housing development happens in infill areas.




Key Findings

Target scenario benefits include:

Annual economic growth that is over $800 million higher than business-as-usual.

Annual reductions of 1.79 million metric tons of greenhouse gas emissions compared to the business-as-usual scenario, which is the equivalent of taking 378,000 cars off the road and almost 15 percent of the emissions reductions needed to reach the state's Senate Bill 375 (Steinberg, 2008) targets from statewide land use changes.

Lower overall monthly costs for average households.




Policy Recommendations

As California lawmakers consider over

130 bills

this year to address the state's housing crisis, the report provides several recommendations for policymakers to consider, such as reducing barriers and increasing incentives for regions that generate infill housing, creating anti-displacement policies to protect affordable housing, and directing more funds towards public transit and affordable housing.

Faculty + Staff

In the News

Writing for the

Los Angeles Times

,

Ethan Elkind

warns that in order to make sure LA Metro pursues the best projects with Measure M funding, we need a vigilant, engaged populace.




In our

Legal Planet

blog,

Eric Biber

provides a sharp and succinct response to arguments that the Endangered Species Act has been unsuccessful.


Alongside two other Berkeley Law professors, Dan Farber appears on World Affairs to discuss the limits of executive power and how Donald Trump might have overstepped his Constitutional authority.

JOIN US FOR. . .


_______________________


The Future of Energy in 2030


April. 12, 9am-4pm

Los Angeles, CA

Join the State Bar of California's Environmental Law Section in a daylong conference addressing policies and technologies to reshape the grid.

__________________________

Apr. 13, 6:30-9:30pm

Chevron Auditorium, I-House
Berkeley, CA


Join students, staff, faculty, alumni, and environmental and energy law practitioners for the 2017 Annual Banquet.

__________________________



2017 E&E Certificates Ceremony


May 11, 10:00am-12:30pm

Warren Room, Berkeley Law


Join us as we celebrate the accomplishments of our graduates and award Certificates of Specialization at this very special annual event.

YEAR IN REVIEW




Highlighting our efforts over the past months and providing a look forward to our projects in 2017, we are delighted to share with you our

2016 Annual Report.

SUPPORTING CLEE




We would not be able to continue our research and education initiatives absent the generosity of our supporters.

Our heartfelt thanks to all of you who have already given.

If you are interested in contributing to our work, please donate via the online link below or contact us to discuss other options and naming opportunities.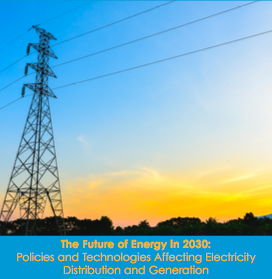 The California State Bar's Environmental Law Section is hosting a conference to explore what the grid will look like 2030. Technological changes in the energy sector, uncertainty over federal energy policies, and challenges related to financing and cost will all be addressed in this daylong conference.
The conference will feature:
Opening remarks by new California Public Utilities Commissioner Cliff Rechtschaffen
Keynote address by Senator Kevin de León, Senate Pro Tempore
Panel on the impact of the Trump Administration on California's energy policies
Discussion of the rise of community choice aggregation as an alternative to the traditional utility model
Speakers from leading utilities, renewable energy companies, public agencies and nonprofit groups.
Join us on Wednesday, April 12th in downtown Los Angeles
.
>> Register by April 5
| | |
| --- | --- |
| | |
| State Senator Ben Allen of the 26th District of California catches up with his former Professor, Holly Doremus, at a CLEE event in Sacramento last week. | |

Copyright © 2016. All Rights Reserved.