in
this
issue
New Studio
location
Grand Opening
in May!
New Classes
in May
Intro to Meditation

Yoga for Girls
Exploring the
Wisdom
Traditions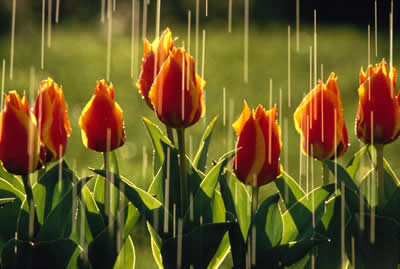 Yoga teaches us
to be flexible
Spring is proving to hold up to its reputation of new growth around here! As most of you know, I am expecting the birth of my second baby, as well as the opening of our new studio location in University Place in May. It is truly a time that feels like everything is happening all at once - it is full of excitement, anticipation, and joy.
Through this process, I am reminded that you can't always plan life, and often things happen that are unexpected. My first reminder of this was planning the opening of our UP studio. As I was pregnant in the early prepartation of the new studio, we created a great plan to open up our second location in January of 2011, giving plenty of time to get settled into the new space and our routines and rhythms, before I took off for maternity leave. Despite our best intentions, life went a bit of a different way. First because of permits for the build out, then lease negotiations, then more permit issues, the opening date kept getting pushed back further and further, until when we finally were able to get a signed lease and a guaranteed move in date, it had been pushed back to about when my baby was due! It was not in our original plan, to have me on maternity leave while we are opening, but that's life, isn't it? Yoga teaches us to be flexible in all ways, and this is one where that lesson has been crystal clear. Of course, Melissa and I have incredible support, from our amazing teachers, to our incredible managers Angi and Bryan, who are doing all they can to help us through this expansion.
My second lesson this month in being flexible and going with the flow of what life brings rather than resisting it, is in regards to my pregnancy and childbirth. I have recently been diagnosed with a liver problem that I also had in my first pregnancy. Rest assured that I am in good hands getting really good care for me and for baby, but it does mean that my original plan for how I wanted my birth to look may be a bit different. I have intended a home birth with a midwife, and now there is a possibility that I would have to be induced early in the hospital. I have been through my fears and concerns, and of course, my primary focus is on the birth of a healthy baby. Again, I am reminded to be flexible and relaxed, and I am committed to having a beautiful and empowering birth no matter where it is or what it looks like. I now have both a midwife and a perinatal doctor supporting me, and I am grateful that the doctor is very open and supportive of my birth choices, with the commitment to my baby and myself being healthy.
So sometimes (often) despite our best intentions, we have no idea what life is going to bring us. For those of us that like to plan and know what's around the corner, this can be challenging. But the gift of this is we grow when we are allowing life to unfold, rather than trying to control or resist it. This month, notice what you are resisting about life - what opening could occur and what miracles could happen if you practice being allowing and accepting what life brings?
Surrender is the simple but profound wisdom of yielding to rather than opposing the flow of life. The only place where you can experience the flow of life is the Now so to surrender is to accept the present moment unconditionally and without reservation. It is to relinquish inner resistance to what is. -Eckhart Tolle
Namaste ~ Erin
Please join us for our Grand Opening weekend of our University Place studio!
May 7 & 8
9am - 4pm
Free Yoga Classes, Free Bodywork, Food and Live Music; meet your teachers - 10% off of all class packages all weekend long!
Special Promotion!*
$90 for 90 days of Unlimited Yoga only to be used at our University Place Studio
Offer valid for new students only - no other discounts
or promotions apply
*Remember if you refer a friend who purchases a class package or membership, you get $15 on your account!
Please take our survey!
If you would like input into creating the new class schedule both at our North Tacoma studio and at the new studio in University Place, please give us your feedback in our survey!
Go to www.sourceyogaonline.com
and click on the link.
New Classes coming
in May!
Yoga Fundamentals - A drop-in class appropriate for beginners teaching proper alignment, breathing, and sequencing at a slow pace. Beginning in May, We will offer this class at our North Tacoma studio on Wednesday mornings at 9:30am, and our UP studio on Monday mornings at 9:30am.
Yoga for Life - Sherry's Thursday 5:30pm drop in class at the North Tacoma studio is going through a transformation! This class will include a full yoga practice, meditation, insightful discussion, connecting body, breath, and mind. This will be a yoga practice focused on integrating all of you - both on and off your yoga mat! It is open to all levels.
Also welcome new teachers Morgan Dunn, Kate Fontana, and Rebeca Wadsworth!
Upcoming Workshops
Intro to Meditation*
with Angi Donovan
*begins this Thursday - just a few spots left!
4 Thursdays, April 7 - April 28
7:00 - 8:00 PM
COST: $45 (10% off for members)
Illuminate your inner world through mindfulness meditation on Thursday evenings with Angi Donovan. Each week we will play with and practice differenttechniques of coming into the present, giving you the opportunity to find which works best for you. There will also be time for group discussion and questions. It is open to those just beginning as well as those who are looking to deepen their existing practice. So tap within and bring balance and peace into your everyday life!
Yoga for Girls with guest teacher
Kristen Rubis
For Girls 10-17 years old
Saturday, April 16
1:00 - 2:30 PM
COST: $30
Yoga is a healing art, designed to tone the body and release stress. This yoga class creates an opportunity for girls 10-17 years old to connect with their changing bodies, their newly felt emotions and new needs all while creating relationships with other girls going through similar experiences. This class offer girls an opportunity to chill out, relax, tune into their bodies and have fun too! Yoga 4 Girls will help keep the body and mind working together to build strength, flexibility, balance and concentration.
Exploring the Wisdom Traditions
With Returning Guest Teacher Rebekkah LaDyne
Saturday, May 14
1:00 -,4:30 PM
COST: $65 (10% off for members)
Connect deeply with yourself through skillful movement, concentration and contemplation. Rebekkah leads a heart-warming practice that welcomes you to come home to yourself, just as you are. Your body, mind and heart know the way "home", they just need to be given a chance to arrive there.
Get to Know Your Community
Tamiko Nimura
Tamiko Nimura lives, works, and writes with her family in Tacoma. As a professor in English and African American Studies, she has taught classes in writing and multicultural American literature for the last seven years. She now works on memoir, personal essay, and food writing through "her own private MFA" at www.kikugirl.net.
Source Yoga: How did you get into yoga?
When I was in graduate school at UW, I took a couple of classes, and I bought a few DVDs. I liked yoga, but I wasn't really "into it." My sister, though, was the one who insisted that yoga had changed her life. Her enthusiasm is radiant and contagious. So I decided to try a class again, this time at Source, in the summer of 2007. It was one of Angi's classes, and there I realized the vast differences between yoga with a good teacher and yoga with a DVD. The same routine repeated itself on the DVD, no one could tell me if my alignment was wrong, the teachers seldom offered modifications, the music was dreadful.... I haven't gone back to a DVD, ever. I've been coming to Source since then, including prenatal classes with Marcela before the birth of my youngest daughter.
SY: Why do you practice yoga?
I'm a writer and a lifelong passionate reader-I read for pleasure at least a few minutes every day, if not hours-which encourages wonderful things like creativity and imagination. And as an academic, I have been trained to live a life of the mind. The downside of these identities, though, is that I have lived too much in my mind, ignoring physical pain and especially physical pain growing out of mental pain. I developed carpal tunnel syndrome in my 20s as a result of that neglect. Yoga has helped me to live in my mind and in my body, or at least to work towards a better balance between the two.
Yoga's also taught me a great deal about learning. I'm an overachiever (see: PhD), so yoga has taught me about how to learn and pace and challenge myself without the need for competition, external validation, or concrete goals. To learn just for the joy of learning: what could be better? I wish I could have approached learning this way earlier.
On a physical level, I practice yoga because my body misses it if I don't go. On a mental level, I practice because yoga helps me rearrange the furniture in my mind's living room, and repaint it, redecorate it, or even remodel the whole thing. And I like seeing my yoga friends.
Overall, though, I practice yoga because it makes me happy.
SY: What does your practice look like?
It's short, with red hair.... I try to go at least twice a week, once to Angi's Tuesday/Thursday morning classes (hi, guys!) and once to a morning class on the weekends, usually Melissa's or Erin's. Late last year, I also surprised myself by going regularly to advanced classes. In those classes I know that there are many poses that might take me years to learn, if not decades, and I am surprisingly fine with that. I know that I am still stronger and more flexible as a result.
I should add that with two little ones under 5, it is sometimes a challenge to come to class so frequently. But my husband is amazing and he always encourages me to go. I really appreciate that support, because it often means that he is taking care of our daughters during class time, especially on the weekends when we could (hypothetically, anyway) sleep a little later.
Sometimes I will practice a little bit at home: downward dog after grading a stack of papers, or pigeon pose after sitting at the computer for too long. And I've taken up running lately, so I haven't gone quite as frequently as I used to. Downward-dog has been a great pre-running stretch. And I am positive that the breathing practices and mental discipline from my yoga practice have helped me with my running.
SY: How does your yoga practice affect your life?
Over these last four years, I have come to think of yoga less as a luxury and more as a necessity. I can't imagine how I would feel without it now, physically or mentally. I came to yoga as a physical form of exercise, and I do feel physically better, but I also have been constantly amazed by its psychological effects. I'm deeply grateful to my teachers and the Source community.
And my two little girls love to see "Mommy's yoga place" whenever we drive by.
Lokhah Samastah Sukhino Bhavantu ~ May all beings in the world be happy.
Melissa and Erin
Source Yoga
2712 N. 21st St, Ste, A
Tacoma, Wa 98406
info@sourceyogaonline
253-756-8066