| | |
| --- | --- |
| APRIL 2016 - In This Issue: | |
April 3 "Emotional Literacy is our Salvation"
Rev. John T. Crestwell, Jr., Guest Minister
This Sunday we welcome our first Distinguished Guest Minister, the Rev. John Crestwell, Jr., to our pulpit. He will share with us his belief that a more emotionally literate and competent culture is what will bring about Beloved Community. Using research, anecdotes and personal stories, Rev. John will compel us take up his cause that can save the world.

April 10 "What's New With Humanism?"
Rev. Thom Belote
Many Unitarian Universalists consider Humanism to be an important source for making meaning and inspiring their ethical lives. This morning Thom will survey a diverse group of contemporary humanist thinkers and share what's new with Humanism.
April 17 "Einstein and Buddha"
charlie kast, Guest Minister
The spirituality of Einstein and its parallels in the teachings of Buddha.

April 24 "For the Beauty of the Earth"
Rev. Thom Belote
Come celebrate Earth Day! The
9:15
service will be held at the Memorial Rock amphitheater and the
11:00
service will be held in the sanctuary. Both services will be multigenerational.
DISTINGUISHED GUEST MINISTER WEEKEND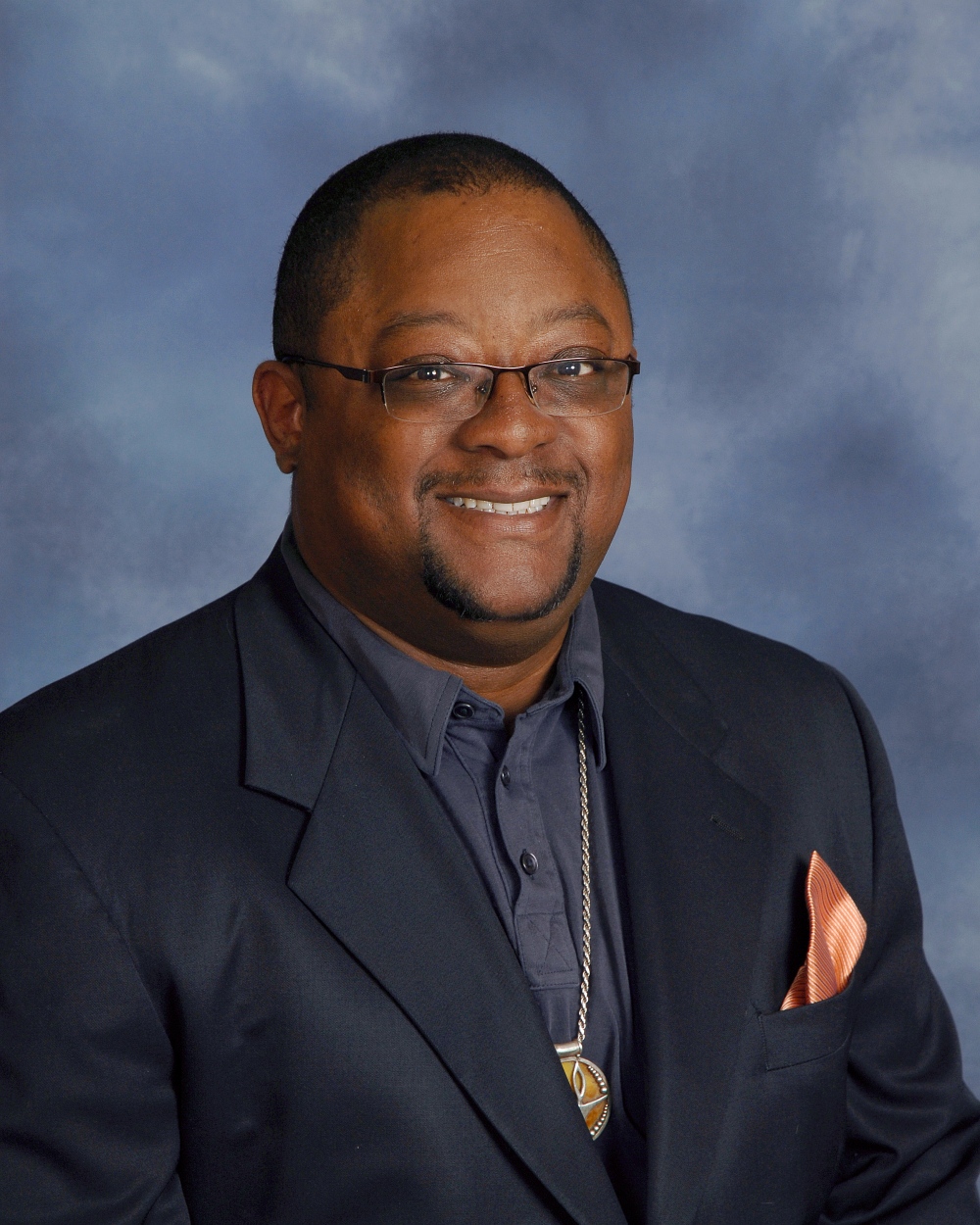 Saturday April 2,

10 a.m. - 12 p.m.

Singing the Journey

In this workshop we will sing, clap and discuss music and contemporary worship best practices. You will laugh, perhaps cry, and enjoy our time of celebrating our UU faith in song. Don't miss this transformational workshop!


Sunday April 3,
9:15 & 11:00 Services

Emotional Literacy is our Salvation

This Sunday we welcome our first Distinguished Guest Minister, the Rev. John Crestwell, Jr., to our pulpit. He will share with us his belief that a more emotionally literate and competent culture is what will bring about Beloved Community. Using research, anecdotes and personal stories, Rev. John will compel us take up his cause that can save the world.


Rev. John T. Crestwell, Jr. is the Associate Minister (Minister of Outreach, Leadership, and Evangelism) at the UUCA and lead Minister of AWAKE Ministries where he seeks to broaden the emotional literacy and intercultural competencies of children and adults through contemporary worship, mentoring, life coaching, and community service. Prior to ministry, Rev. John worked in marketing and advertising. He received a BA in Mass Media Arts from Hampton University and a Masters in Theology from Wesley Theological Seminary in Washington, DC. He is committed to working for the marginalized and oppressed and is a self-proclaimed UU Evangelist. Rev. Crestwell was the Sunday Morning Worship leader at the 2012 UUA General Assembly in Phoenix, Arizona.

A BIG THANK YOU to all of the hosts, assistants, and facilitators as well as special guests for making the cottage socials a success. Over 150 people attended 14 different meetings. Themes varied from Tango in Argentina to High Tea. Some reactions from participants: "It was nice to have the time to say what's important about our church," "People really like the connecting and sharing," and "It was amazing to see grad students pledge immediately after the cottage meeting."

We are being thoughtfully generous with our pledges which will enable us to maintain our wonderful staff and awesome programs. Thank you to the members and associates of The Community Church. So far, 182 households (62%) have pledged.

Finally, thanks to all of the ministries that participated in the Ministry Fair. Twenty-four groups showcased their work over four Sundays. It is impressive to see everything our church does! Your pledges will help these programs grow and thrive.
Saturday April 9, 10:00

. Meet at the church to carpool to New Hope Creek for pinkster azaleas, crested iris, green and gold, and early warblers.

Lunch to follow. RSVP:

chandler-dorfman@mindspring.com

ALL CHURCH
PASSOVER SEDER


Friday, April 22, 6:30

. Celebrate 3000 years of commitment to freedom. Good food, a little(?) wine, lots of laughs. Speaking parts and prizes for kids. Learn why applejack is a really good addition to Haroset and why Matzoh is truly the Bread of Affliction. Reservations:

chandler-dorfman@mindspring.com

When proud-pied April, dressed in all his trim,

Hath put a spirit of youth in everything,

Our next play will be an adaptation of Louisa May Alcott's classic novel, Little Women. I (Marni) am very excited to be directing this as the novel was one of my favorites as a young person! We will be holding auditions at the very beginning of June and rehearsals will start in September. Performance dates are

November 11

, 12 and 13.

The script has 7 female roles (4 are youth and 3 older) and 4 male roles (1 youth, 2 older and 1 in between). Rehearsals will be scheduled as much as possible around the schedules of the actors. See you at auditions (watch for

the exact dates and times).

Artist

Nancy Smith

will exhibit her paintings in the sanctuary,

March 6-April 24, 2016

. Smith has drawn inspiration for her show On the Wild Side from a sailboat trip to Cape Lookout and Shackleford Banks, NC. Her portrayal of this area's animals and seascapes demonstrates her unique mixed media style. Nancy Smith has been an active member of the Orange County Artists Guild since 2012.
COMMUNITY SERVICE MINISTRY
April 10th at 2:30 is the kick-off for this year's CROP WALK at the Carrboro Farmer's Market. We will be selling t-shirts for $10 after each service on April 3 and 10. We will not be registering those who are walking.


Registration and sale of t-shirts starts about 1:30 at the Market and individual walkers can sign up before 2:30. Walkers under 18 must attest that their parents approve of their walking. You can also register online.
Sponsors can also use that link to donate, or find a church individual walker and donate directly.


This 4 mile walk raises money to fight hunger locally through the IFC and globally through Church World Service. Our church has had a team for over 20 years, but could find no leaders in 2016. The CSM hopes that one or more people will contact us
and offer to help revive the team in 2017.
CHARLES M. JONES PEACE & JUSTICE COMMITTEE
NO WAY TO TREAT A CHILD: WORKING TO END THE MILITARY DETENTION OF PALESTINIAN CHILDREN: Join the Charles M. Jones Peace and Justice Committee for a presentation by Jennifer Bing, Director of Palestine-Israel Program of the American Friends Service Committee. Each year approximately 500-700 Palestinian children (12-17 years old) from the West Bank are prosecuted in Israeli military courts after being arrested, interrogated, and detained by the Israeli army, police, or security agents. Jennifer Bing will speak about AFSC's advocacy campaign focused on ending military detention of Palestinian children and show the documentary,
Detaining Dreams
, that features the stories of four Palestinian children and their families undergoing the ordeal of Israeli military detention. 7 p.m., Sunday, April 3, Church sanctuary. Co-sponsored by American Friends Service Committee Area Office of the Carolinas and Coalition for Peace with Justice.
Information here
. Contact: 919-942-2535.
IFC will be having their Share the Plate on
April 10th
. They provide so many services to those in need and twice each year we ask the congregation to financially help to keep them viable. Many of you know that members of our church were some of the founding members that helped to create the Inter-Faith Counsel more than 50 years ago, Help us continue in the spirit of our founders to provide ongoing services to the many who depend on these services. We will have a table on
April 3rd and 10th
that will have information about the variety of services offered, please stop by.
STP - APRIL 24:
ROGERS

EUBANKS NEIGHBORHOOD ASSOCIATION

CAMP
On April 24 we will celebrate Earth Day. The Share the Plate collection on that day will benefit a summer camp for children in the Rogers Eubanks neighborhood, a historically African American community in Chapel Hill which has experienced environmental discrimination since the landfill was placed next to it. Our church has been very involved in advocating for this neighborhood. The
Rogers Eubanks Neighborhood Association
, or RENA, will organize this camp together with
NextClimate
, a local organization with a mission to empower individuals and communities to take action on climate change. In this camp, students will build a solar powered battery charger and participate in other environmentally related activities such as composting, gardening and bike safety. This STP will help provide enough materials so that each student will achieve the satisfaction that comes with completing their own solar project.
STP - MAY 1:
OKAY (Opportunities for Kids and Youth)
OKAY is a network of women from various local churches concerned about children from low-resource families. Inactivity during summer, spring break, and other school breaks can exacerbate the achievement gap.

OKAY strives to provide these children with a healthy environment by:
Bringing awareness to the general community about the situation

Informing families of affordable programs

Encouraging development of programs in the community

Supporting existing affordable programs by providing funds, resources, volunteers, and love
Each year, OKAY compiles a list of summer programs that are free, low cost, or have scholarships and shares the information with school social workers, IFC, HomeStart, churches, NAACP, El Centro Hispano, and other agencies. Community Church members are involved in and continue to provide important leadership for this community effort, including Connie Gates (founding member), Emma Friedman, and Lynn Harmon.
To volunteer, share ideas or expertise, donate, or find more information, contact email Connie Gates.
STANDING ON THE SIDE OF LOVE CONCERTS
Standing on the Side of Love has two unique concerts coming up and we need volunteers to help with various tasks:
First is the fabulous trio of Brother Sun on
Sunday, April 24 at 7 p.
m
. This concert will highlight the many social justice efforts that the Standing on the Side of Love Committee promotes and supports, and
will feature the incredible music of Brother Sun. To help,
contact Ginger Long
.
Then, on
Saturday, May 14
, a special fundraiser for Syrian refugees, Playing for Peace. This concert is a cross-cultural collaboration by children and for children which will include a social justice workshop at
2:30 p.m.
and concert at
4 p.m.
To help out,
contact Kitty Stalberg
.
ECO'S ENVIRONMENTAL CORNER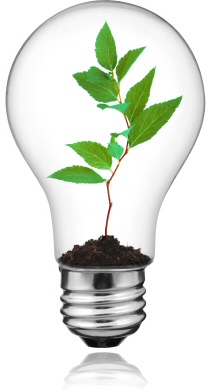 First Sunday Recyclables April 3: Eyeglasses (prescription or not, can be broken, includes sunglasses). As every month, ECO is collecting batteries, corks, plastic pencils, pens, and markers.

Celebrate Earth Month! On April 3, look for an insert in the Sunday bulletin. You will have the opportunity to make a pledge to do something new for the Earth in April. Stop by the ECO table that day for ideas. Pledges will be collected at the Earth Day service on April 24 and displayed by ECO. On April 24, look for ECO's table in the courtyard, weather permitting. Various solar powered devices will be demonstrated, as well
as information about the Earth Day Share the Plate (see separate article).

"Saving Energy" is the current focus of ECO's theme "CARING FOR THE EARTH STARTS WITH US." Click here for energy-saving ideas that will help reduce your carbon footprint.
The Sanctuary for Dialogue

team is looking forward to providing more facilitators for upcoming dialogue events.

Dan Hill, Caroline Sherman, George Thompson and Brenda Ungerland will return in April from training with the Public Conversations Project in Boston, to help plan and facilitate our next dialogues, which will be during May 20-27. We will be tabling April 10, 17 and 24, and May 1, 8 and 15, to find out what you would like to discuss in May. Come and talk with us! You can express a preference at our table among three topics: whether/how much products from genetically modified organisms (GMOs) should be regulated, concerns about privacy vs. surveillance
related to the encryption of cell phone information
, and the past vs. the present role of the Community Church in advocating for social change. Sign-ups to participate begin in May. You can also suggest topics for future dialogues by emailing us.
SPIRITUAL EXPLORATIONS FOR ADULTS (SEA)

Join us at
SEA
in April as we offer three
Thursday
courses! Rev. Thom will lead discussion sessions on Ta-Nahisi Coates' book "Between the World and Me." This best-selling book is Coates' reflection on living inside a black male body in the US. The discussion will be held over three evenings (
Apr. 14th
, 21st, and 28th from
7-8:30
) or two afternoons (
Apr. 14th and 21st
from
3-4:30
).
Build Your Own Theology returns in April (14th, 21st, 28th,
May 5th
, and 12th from 7-9). This course addresses important questions for the spiritual quest and involves completing assignments for group discussion. The result is a personal creedo.
We will also offer the Northwest Earth Institute course "Seeing Systems" (
Apr. 28th
,
May 5th
, 12th, 19th, and 26th from 7-9). This does involve purchasing a $28 book, scholarship money is available by inquiring at the SEA table. For more information on the course, visit
nwei.org
. Please register at our table following services.
On Saturday, April 16, at 10:30 in the Kirby Room, Marya Ilgen-Lieth will lead our discussion of The Haves and the Have-Nots: A Brief and Idiosyncratic History of Global Inequality (2011) by economist Branko Milanovic, a book as entertaining as it is educational. Learn where you are in global income distribution.

In May we are reading Just Mercy: A Story of Justice and Redemption (2014) by Bryan Stevenson, a prize-winning memoir of one lawyer's fight for justice in a dysfunctional criminal justice system.
Check our page on the church's website to see our selections to date of reads linked to our UU principles, and join us to talk about those which most interest you.
WALKING THE LABYRINTH
Mark your calendars for a WomenCircle walk in the Carol Woods Labyrinth on Tuesday, April 12.
We will gather in the Carol Woods Lobby at the front of the building at

10:45 a.m.

and then walk to the labyrinth.
Walking a labyrinth has long been used as a creative or spiritual tool.
Following our meditative walk we pick up our buffet lunch and dine in the Lookout Room at

12:15

. Cost is $11.50 and can be paid by cash or check made out to Carol Woods. Please RSVP, so I can email you a map of the campus and some pre-labyrinth information to get you in a peaceful state of mind. To RSVP, email Sindy Barker or phone her at
919-969-4529.
COMMITTEES AND MINISTRIES

THE VIEW FROM THE ROOF


BUILDING & GROUNDS UPDATE
ANNOUNCING: Our "FIRST MONDAY" WORKSESSION KICKOFF APRIL 4th from 9 a.m. - Noon with lunch nearby afterwards!!! Join us as we kick off the new B&G work session & lunch on the first Monday morning of each month. Come to the antidote to long stuffy meetings as our Spiritual Mechanics and Sacred Groundskeepers share a few hours of fellowship: gardening, repairing and maintaining our beautiful buildings and spacious grounds. Bring your favorite tools or use ours.

The Deep Cleaning effort continues. Church Groups: Sign up to work on your little piece of our Spiritual Home. With spring in the air, we have a wide variety of things to do inside and out. Contact Brad soon for your choice of project.
And remember, YOUR JOB is to
email Buildings & Grounds
or catch Brad at church whenever you see something amiss. We all appreciate the results!
Mental illness is rarely discussed even though it is more common than heart disease and cancer combined. Services continue to be cut, families are isolated and those affected go without treatment and support.
GROWING UP WITH MENTAL ILLNESS: The annual Faith Connections on Mental Illness conference will take place on April 1, from 8:30-4:30 at St. Thomas More Church. The conference is $45.00. Early registration is required. The theme will involve mental illness and adolescents. For more information
visit their website
.