| | |
| --- | --- |
| APRIL 2017 - In This Issue: | |
TWO-SERVICE SCHEDULE 9:15 & 11:00
April 2
"Refusing to Tolerate the Intolerable"
Rev. Thom Belote, preaching
Tolerance is frequently cited as a liberal religious virtue. However, we have lately seen the mainstreaming of extremist hate groups among other ideologies that are beyond the pale. At what point should liberals and moderates become intolerant? What might that look like?
Music Notes:
Featuring
the Community Church Singers. One song

is the "zipper song" "Ain't Gonna Let Nobody Turn Me Around," and the congregation will be invited to join in.
April 9

TBA
Music Notes: The Community Church Choir will be

singing Nick Page's "Choose to Bless the World," with vocal soloist Deborah Klinger.
April 16
"Rolling Away the Stone"
Rev. Thom Belote, preaching
In her Easter poem, Sara Moores Campbell writes, "Grateful for the darkness that has nourished us, we push away the stone and invite the light to awaken us to the possibilities within us and among us -- possibilities for new life in ourselves and in the world. Our Easter service will explore this metaphor. The
9:15
service will be held at the Memorial Rock Amphitheater.
Music Notes
: For this Easter Sunday service the Community Church Choir
will sing "Angels Rolled De Stone Away," a rousing spiritual. The second song will be a gorgeous choral piece by Johannes Brahms, "Dem Dunkeln Scholl Der Heil'gen Erde" ("To Holy Earth's Receiving Bosom"), sung by the Chamber Choir.
April 23
"Nature as Teacher"
Rev. Thom Belote, preaching
Join us for a Multigenerational Service about some of what nature has to teach us. Generations of Unitarian Universalists have turned to the Earth as a source of inspiration and understanding. The
9:15
service will be held at the Memorial Rock Amphitheater.
Music Notes:
the Children's Choir will be singing Jim Scott's joyous contrapuntal anthem "The Rainforest Song."
April 30
TBA
Rev. Thom Belote, preaching
Music Notes:
The Community Church Singers are scheduled to sing at this service.
We're in the home stretch! The Board thanks all those who organized, hosted, facilitated, and participated in the cottage meetings (including those that are still scheduled). In these meetings, members and associates explored thoughtful generosity. We shared stories of what the church means to us and what we mean to the church. For those of you who were unable to attend a cottage meeting, the materials in your Pledge Packet will help you use the concepts of thoughtful generosity as you decide on your pledge for the next fiscal year. As each member of the Board has done, please complete your deliberations and make your pledge before the close of the Annual Pledge Drive on April 9th. Your generous and timely response will give Thom and the Board the information necessary to create a budget that supports the staff, the programs, and the ministries of the church.

We will be celebrating the end of the Annual Pledge Drive on Sunday, April 23rd between services. Wouldn't it be great if everyone had completed their pledging so that we could announce the results then?!

FAMILY DINNER AND STORYTELLING


Family Dinner and Storytelling with Donna Washington Saturday, April 1,

5

:

00

-6:

00

PM. Jones Building. Followed by Storytelling from

6:00-6:30

.

Dinner

will be $3 per person which includes pasta entree and a dessert. You bring a side dish to share.

RSVP Here.

April flowers bring May showers. The seasons are gemished this year, but we should be able to count on Pinxter Azaleas, Dwarf Crested Iris, Green and Gold and a scattering of mid-spring warbler migrants along Morgan Creek.

Saturday, April 8, 10:00

at the church;

12:30

lunch at Venables.

Outdoor Connections II:

May 5-7

, Peaks of Otter Lodge. Annual pilgrimage to the closest and perhaps most beautiful spot on the Parkway at the peak time for Warbler Migration along internationally famous Warbler Road, trillium grandiflorum by the banks full, and pink lady slippers by good fortune.

RSVP:

chandler-dorfman@mindspring.com

Saturday, November 11. Mark your calendars now for this all-church fundraising event! See article above for more details.


Have you ever wondered what it would be like to write and deliver a sermon? There are a couple of spaces left in Rev. Thom's annual spring Preaching Practicum class. People who've done this the past two years have raved about the experience! The class runs

on Thursday

evenings from 4/6 to 5/4

.

Email Rev. Thom directly

to inquire about the class.

Art in the Sanctuary - "My Grace is Sufficient" photographs by Lori Vrba from

March 5 through April 30

. Vrba's imagery is rooted in themes of memory, illusion, loss and revival. She is a self-taught artist committed to film and the traditional wet darkroom.

FAMILY DINNER AND STORYTELLING WITH DONNA WASHINGTON




Saturday April 1,

5

:

00

-6:

00

PM. Jones Building. Followed by Storytelling from

6:00-6:30

.

Dinner

will by $3 per person which includes pasta entree and a dessert. You bring a side dish to share.

RSVP Here.

Our March Family Dinner and Scavenger Hunt was a big success! In April we will be having storytelling by the amazing Donna Washington after the Family Dinner. If you haven't heard Donna before, it is a real treat. She is an award winning professional storyteller who is also member of our congregation.

This event is family friendly -- early start time, fun multigenerational programming geared towards younger children, high chairs provided.

Be Kind to the Earth.

Bring your own plastic plates, water bottles and utensils from home and take them home to wash. We will have paper plates, cups and plastic utensils for folks who don't want to bring dishes from home.
Gracias, Merci, Arigato, Danke, Asante, Shukran, Thanks to Bruce Paden! Bruce Paden a member of the Youth Ministry Team coordinated our volunteers selling parking for UNC home football and basketball games this fall and winter. This fundraising goes to support the Coming of Age Heritage Pilgrimage in June, making this trip possible. Thanks to the youth and their families for selling parking and to especially Bruce for organizing us for each game.
HOGWARTS ON THE HILL MINI-CAMP
"Hogwarts on the Hill" -- A magical summer mini-camp experience
At "Hogwarts on the Hill" church children and youth will explore community, UU values, and fun In the spirit and ambiance of Harry Potter's Hogwarts -- complete with costumes. sorting. opening Feast, house ghosts, common rooms, quidditch, and wands. Wizarding classes will include Potions, Transfiguration, Divination, and Charms. Rising 1st-6th graders attend HotH as students. Rising 7th-12th experience the fun as prefects and assistant professors.
8/11, Friday

Evening,

5:30-8 PM

(Opening Feast, Sorting, Exploring the School, House Bonding)
8/12, Saturday,

9:30-4 PM

(Wizarding classes and activities, Lunch, Quidditch Practice)
8/13 Sunday

Morning,

9:00-10:00 AM

(Closing Breakfast with parents before church.)
HELP WITH HOGWARTS ON THE HILL
Seeking creative souls with magic in their hearts to bring UU values to life in a new way this
August 11-13
. Following in the footsteps of other UU congregations, we are developing a Hogwarts/Harry Potter-themed mini-camp for church children and youth. We need adults to shop, decorate, and create the ambiance, to teach the classes, and to serve as heads of house, cooks, ghosts, music leaders, and headmaster or headmistress. We need middle-schoolers to serve a Prefects, and High Schoolers to serve as Apprentice Professors and other roles. Have you ever wanted to teach a Potions class? Help a budding young wizard choose a wand? Dish up a gillyweed/slug sandwich (vegan, of course!)? We would like your help to create our own Hogwarts on the Hill!.
If interested, contact Selden Holt (
seldenholt@gmail.com
or
919-260-1842
) or Marion Hirsch (
marionhirsch@gmail.com
).
COMMUNITY SERVICE MINISTRY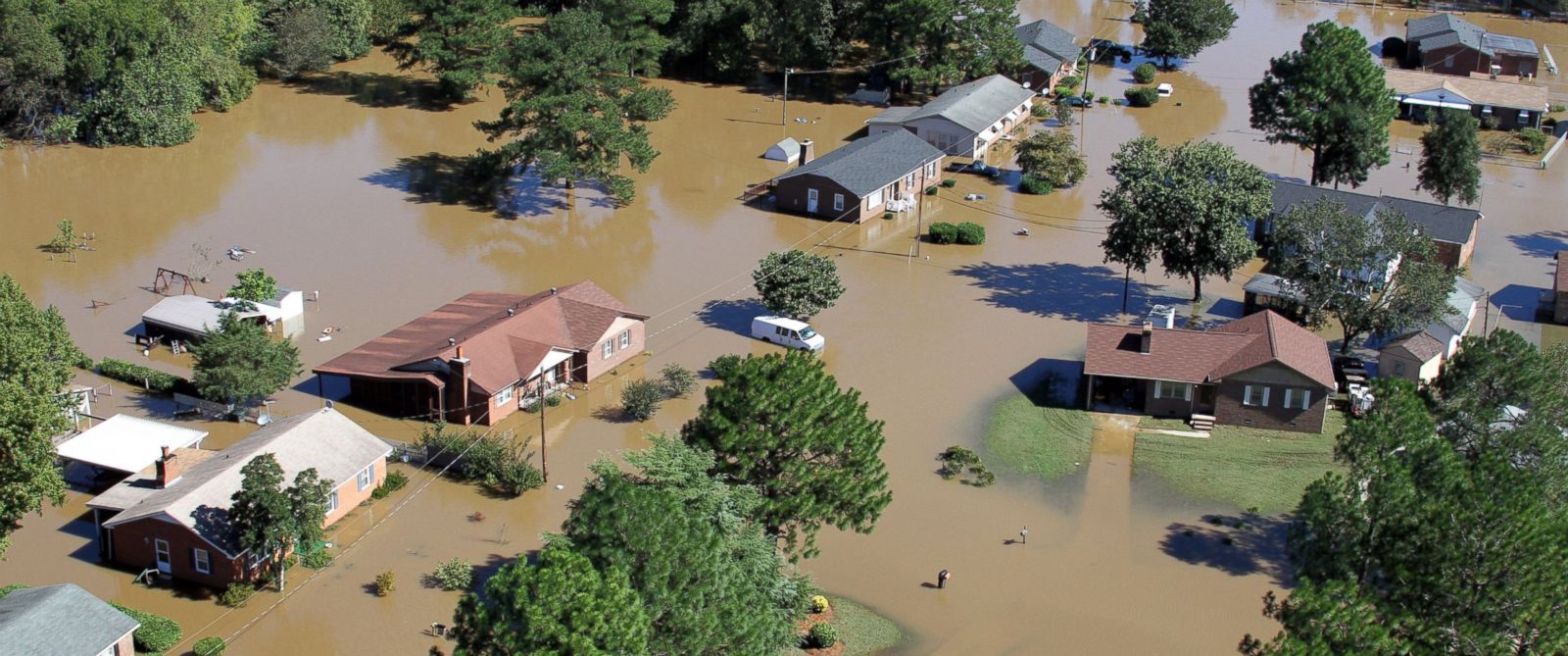 Hurricane Matthew Relief Opportunity


Are you interested in helping folks in our state recover from damage from Hurricane Matthew? Last December, Maureen O'Rourke contacted
Baptists on Mission
and arranged for three of us to drive to Lumberton, NC to do just that. We worked with experienced teams cleaning up damaged homes. In the course of working, taking provided meals and spending evenings, we met dedicated and talented adults and youth. We were also inspired by the determination, hospitality and faith of the home-owners we worked with.
There is an ongoing need for volunteers to help with cleanup and repair efforts, and we highly recommend this experience. You can volunteer for a day or a longer period of time.
Youth who have completed the sixth grade may participate. If you have questions about our experience, feel free to call us. For information about how/where to volunteer now, go to their
website
.
Maureen O'Rourke, Mike Goodyear and Kathy Putnam
2017 CROP Hunger Walk


CROP WALK
will be held Sunday, April 23, starting at the Farmers' Market area in Carrboro. Walkers can follow the standard 3.7 mile loop or the .8 mi. alternative. Families, individuals, and groups of friends are all encouraged; strollers and wheel chairs are fine, not bicycles. Registration begins at 1:30, the walk begins at 2:30, and there will be food and music at the finish. Three fourths of the money raised goes to assist folks around the world. One forth stays here to help
the IFC
. All tee shirt money supports the IFC.
On the walk day it is fine to go to the registration area a bit early, sign in, perhaps buy a tee shirt, and turn in any contributions you have from yourself or friends. Any checks should be made out to CWS- CROP. Or you can register or make a contribution at
www.crophungerwalk.org/chapelhillnc
in advance of the walk. CROP WALK was one of the first fundraising walks in this country, and its success has encouraged many other groups to try it. Let's support the originator, and reduce hunger locally and worldwide.
ECO'S ENVIRONMENTAL CORNER
First Sunday Recyclables
April 2: Eyeglasses
(prescription or not, can be broken, includes sunglasses).
Also batteries, corks, plastic pencils, pens, and markers.
The People's Climate March
will take place in Washington, D.C. on April 29, supported by over 500 groups. Click here for a complete list, see Please email
eco@c3huu.org
if you are interested in going.
Dr. Sandra Steingraber will speak on Creative Resistance: Fighting Toxins & Fossil Fuels at 7 p.m. on April 4 in the Stone Center Auditorium, 150 South Rd., Chapel Hill. The internationally recognized author and ecologist will explore the links between human rights and the environment, offering insights on protecting ourselves and our communities from the toxic impact of fossil fuels. Click here
for more information.
Thanks to all who wrote letters for Clean Energy Advocacy Day!
ECO members hand delivered 40 letters to our state legislators on March 21.
Habitat Tour - Northside neighborhood


-
Sunday, April 30, 1:00-2:00pm
-
Meet at 605 Craig Street
-
(Look for signs pointing you to the Triangle Green Home Tour)

We will see:
- many of the leading edge features in a finished Habitat home that make the houses energy efficient, safe, and low maintenance.
- two of the houses under construction
- plans for a new adjacent "tiny" duplex
- Barbara's & Odessa's home - the one we co-sponsored this season.
Questions: contact Dave Morgan ...
morgandb@gmail.com
. AND be sure to give generously to our Share the Plate for Habitat on May 7.
STP - APRIL 9
OPPORTUNITIES FOR KIDS AND YOUTH (OKAY)
OKAY (Opportunities for Kids and Youth) includes members from various churches, born out of Church Women United - partners with IFC - Caring about healthy development of our community children, especially low-resource families, when they aren't at school or with family (also inactivity during summer exacerbates the achievement gap.)


Advocates
- for affordable programs in the community
Provides
- information, resources, ideas, space, volunteers, love
* Identify, encourage, supplement, support, collaborate, network with programs and resources in churches and community - Vacation Bible Schools, Parks & Rec. (not enough programs), El Centro, Rogers Rd. Center, etc
* Connect families-programs (develop list; share with schools, churches and community agencies)
Conducts programs (occasionally) - e.g. no community programs last week of summer vacation.

Church members have supported, participated and continue important leadership in this community endeavor. Contact Connie Gates to volunteer; share ideas; donate expertise, supplies, money, etc.
STP - APRIL 23
INTERFAITH COUNCIL (IFC)
IFC Share the plate is Sunday April 23. The Community Church was one of the founding members of IFC and has long supported this organization's efforts in providing residential services, food programs, medical services, community education and advocacy to people in need. Over a thousand volunteers are relied on to keep these programs viable. Our Church provides 3 meals each month, preparing and serving men, women and children. We also provide to the Community House and Home /Start each week, case conferencing, that includes resources and encouragement. Support Circles is a recent activity that provides support to a family that was once homeless. With four other committed individuals we help provide resources, referrals and transportation as needed for a single mom with 5 children. The Community Church has always been generous with providing volunteers and financial assistance. Can we count on you again?
Are you new to the church or feeling new?
Looking for a way to Connect?
If so mark your calendar for
May 7 at 7:00 p.m.
for the "Try It Out" Covenant Group.
Please sign up in advance, as the group does have a maximum number of participants.
Covenant Groups are a great way to get to know people at church and deepen spiritually.
Our year-long covenant groups will re-form in the fall. In the meantime, Try-it-Out groups are a great way to meet people plus learn more about covenant groups and the deep listening process they use.
Covenant Groups provide each group member an opportunity to develop connections within the church, as well as to explore some of the major issues of life. A typical meeting combines centering readings, personal check-ins and individual sharing focused on a particular theme.
SPIRITUAL EXPLORATION FOR ADULTS
SEA
will offer the following courses in April!
On
Sunday April 2
, 9, and 16 at
12:30
, Karen Tax will lead a discussion on Charles Eisenstein's book "Sacred Economics" which will explore how to resolve the conflict between spiritual integrity and economic decisions.
Rev. Thom Belote will offer his preaching practicum on
Thursday April 6
, 13, 20, 27, and
May 4
from
7 until 9 p.m
. This is an intensive course where participants will learn to write a sermon which will be delivered during the summer and is limited to 4-6 participants.
Mary Hulett will also offer 7 UU Principles and Palestine-Israel on
Thursday April 13
, 20, 27,
May 4
, 11, 18, and 25 from
7 until 9 pm
which will explore how to use the 7 UU Principles to address human rights issues for both Palestinians and Israelis in a peace with justice framework. Please sign up for these courses at the SEA table after church or
on the church website
.
Our April read is Naomi Klein's This Changes Everything: Capitalism vs. The Climate (2014). An extremely significant and powerful book, focused on one of our most important UU values. Ivy Brezina will be leading our discussion. We welcome newcomers. Read the book and join on on

Saturday, April 15

, at

10:30

in the Kirby Room.
Join us from 2-4 PM on Wednesday April 5th and/or from 7-9 PM on Monday April 17 in the Commons area to click, chat, and design shawls. It takes 18 blocks (7" x 9" made from washable acrylic, #4 worsted weight yarn) to make each shawl that is donated to UNC Hospice in Pittsboro (March donations are pictured). The shawls are used by patients for warmth and comfort and remain with their families. We are patterning our group after Clicking for a Cause at Eno River UU Fellowship where ideas for patterns can be found.
Can't knit or crochet? We will teach you! Have leftover yarn or needles and hooks you no longer use? We will take them! Meeting attendance is not required. Donate finished blocks at our table on the third Sunday of each month (4/16). Email Susan Blanchard or phone
919-237-2401 for more information.
WomenCircle
is taking a spring outing to Ayr Mount Historic Site in Hillsborough at

11:00 a.m.

on Friday, April 14.

This Federal-era plantation house was built in 1815.

After the tour, we will picnic on the grounds.

Bring your own picnic and drinks and dessert will be provided.

For those interested, there is a one mile Poet's Walk along the banks of the Eno River.

Car pools will be leaving the Community Church at

10:15

or Harris Teeter North at

10:30

.

If you plan to carpool, email Brenda Rogers
.

Please send your check for $12 made payable to Lisa Epner, 215 Mill Race Drive, Chapel Hill 27514 by

April 6

.
Spring is a time of excitement and anticipation for graduating College and High School seniors. Graduation can also be a source of intense stress, apprehension, and anxiety for many young people as they sort out what they want to do during the next stage of their lives. So to support our graduating seniors without adding to their stress, avoid asking:
Where have you applied (or interviewed)?
Where are you going next year?
We can all show interest in our graduating seniors by instead asking questions such as:
What are you working on now?
What are you enjoying most during your senior year?
We can also let them know that however their plans unfold, we know they will be successful in the coming year and we hope they will come back to church to see us. For more information on helping to relieve student stress, see: