G E N E R A L
市 場 概 括
The Retail Experience of Digital Natives
A.T Kearney's Michael Brown provided on how the new generation of consumers will impact the format of future shopping centers and why technology will be such a big part of the retail story.
Development's Return in Los Angeles
Office development reached a cycle high of 2.3 million square feet in 2017, marking a 53.7 percent year-over-year increase. Construction has picked up in less popular areas such as Jefferson Corridor and downtown Long Beach, while North Hollywood emerged as the most active suburban submarket.
How to Improve Retail Financing Prospects

Why an effective leasing strategy is critical in order to secure funding for retail properties, according to Transwestern Senior Vice President Larry Jordan.
San Diego Remains Landlord's Market
Demand continues to be healthy in the area, sustained by demographic expansion and a sluggish pipeline. Rent growth ended 2017 at 4.6 percent, nearly double the U.S. average.
3 US Cities to watch in 2018
A new TH Real Estate study draws clear commercial real estate patterns in top metros and looks at leading trends nationwide.
R E T A I L
購 物 商 場
The Toy Story That Ended in Chapter 11
"玩具總動員"的"Chapter 11/破
產
"結局
In the world of retailer Chapter 11 bankruptcy filings, Toys "R" Us' massive failure is a bit of an anomaly.
Is the Retail Sector at a Crossroads
Much of the sector is strong and growing with both high-end and price-conscious retailers seeing revenue gains over the past five years.

I N D U S T R I A L
產 業
Marijuana Laws Slowly Impact Industrial CRE
As more and more states legalize the medical and/or recreational use of marijuana, demand for cultivation/ grow facilities is on the rise, spurring the repurposing of distribution and warehouse properties to accommodate the budding business.
Is Cold Storage Heating Up?
The Increase in online grocery sales will generate demand for as much as 35 million square feet of U.S. cold-storage space within the next seven years, according to a new report from CBRE.
Industrial Continues to Sizzle in 2018
2017 was an outstanding year for the sector, and a repeat performances is in store in 2018.
M U L T I F A M I L Y
公 寓 樓
Multifamily Mortgages End 2017 Strong
The Market tailwinds of strong fundamentals, increasing property values and ready access to mortgage and other credit all put downward pressure on delinquency rates, according to an MBA analysis.
A Closer Look at Tax Credit Investments
Capital One's Laura Bailey and Hudson Housing Capital's Joseph Macari reflect on Low-Income Housing Tax Credit investments opportunities and the bank-tax creditor relationship.
F I N A N C I N G
貸 款 與 資 金

A Guide to Commercial Real Estate Crowd Funding
Charles Clinton delves into the risks and benefits of this new source of capital that I drawing in more and more institutional real estate companies, as well as targeted individual investors.
Consumer Money Rates (Mortgage Rate, Prime Rate, etc.)

Spice World
RESTAURANT
Rosemead
Facial Spa
GOLDEN SQUARE PLAZA
Rowland Heights
Westminster


803~ 7,106 SF
Strip Center
Right next to Rowland Ranch Plaza, a popular local living center
Anchor: ACI Institute
1,082~ 3,222 SF

Neighborhood Center

Move-in Condition available

Anchor: Circle K, What A Lot A Pizza
3,382 ~ 11,618 SF

Mixed-Use Center

Anchor: Kang Ho-Dong Baekjeong, Tea Station, Meet Fresh, etc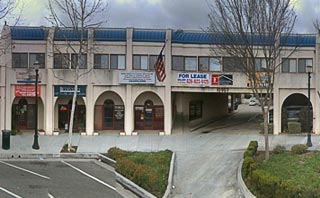 WILL CONSIDER POTENTIAL TENANTS
ACCEPTING APPLICATIONS
Neighborhood Center
1,000-4,175 SF
Anchor Tenants: BMC Pho, Cricket, Great China Buffet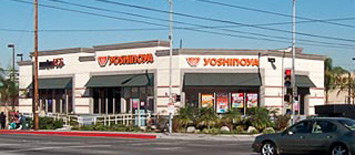 WILL CONSIDER POTENTIAL TENANTS
Street Retail
Anchor: Yoshinoya
752 ~ 1,235 SF
Medical Office Building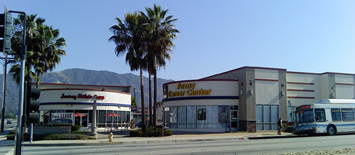 Neighborhood Center

Anchor: 7-Eleven, U.S. Gov. & U.S. Army Recruitment Center

1 Space available, 1,200 SF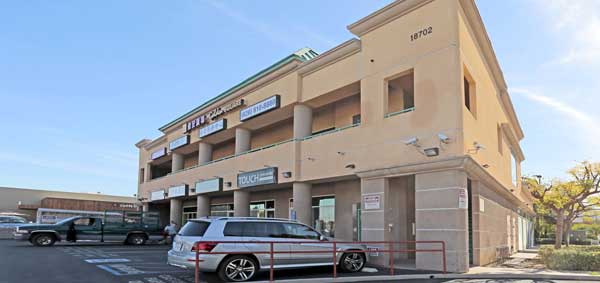 Rowland Heights, CA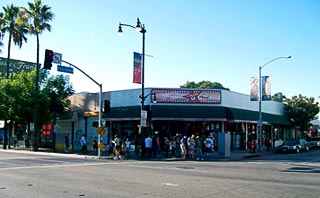 Los Angeles, CA
WILL CONSIDER POTENTIAL TENANTS
Well trafficked area

Street Retail
Montclair, CA
WILL CONSIDER POTENTIAL TENANTS
ACCEPTING APPLICATIONS
Strip Center
1,295 - 1,626 SF
680-2,520 SF
Negotiable
Street Retail/Restaurant
Anchor: Wells Fargo Bank, Snow Monster
900 SF
Office/Retail Space
Neighborhood Center
1,400 SF
Chino Hills, CA
WILL CONSIDER POTENTIAL TENANTS
Whittier, CA

Strip Center on Valley Blvd
1 Space, 696 SF
Rowland Heights, CA


WILL CONSIDER POTENTIAL TENANTS
Neighborhood Center
1 space, 1,086 SF
Rowland Heights, CA

918~3,000 SF
Neighborhood Center
Anchor: Ride Aid, Mobil Gas Station, Greenland Market, USPS, New Omni Bank, and Winchell's Donuts
839~ 11,448 SF
Power Center
Anchor: Seasons Seafood Restauant, JJ Bakery & Cafe, Jazz Cat, Tea Station, Half & Half
1,337-4,670 SF
Neighborhood Center
Anchor: Jersey Mike's Subs, Wing Stop
San Gabriel, CA
Street Retail

710~2,612 SF
1 Space available, 1,500 SF
Negotiable
Street Retail/Restaurant
Anchor: Little Caesar
Rowland Heights, CA
91748
Warm regards,
Investment Division
STC Management, AMO
10722 Beverly Blvd, Suite A | Whittier, CA 90601
(562)695-1513
The information transmitted is for the sole use of the intended recipient and may contain confidential and/or privileged material. If you are not the intended recipient, please note that any dissemination, disclosure, distribution, taking of any action in reliance upon, or copying of this communication is strictly prohibited. If you have received this communication in error, please notify us immediately by reply email or phone and delete or destroy all copies of the original message. Do not disclose the contents to anyone or retain any portion of this message. E-Mail can be altered, intercepted, and read by persons other than those for whom the messages are intended. Therefore, unless encrypted and signed, the integrity of this and all other electronic communications cannot be guaranteed.
Download Market Update
商業地產訊息下載
Featured
Leasing Opportunities
C
amellia Square Shopping Center
3,382 ~ 11,618 SF
Mixed-Use Center
Anchor: Kang Ho-Dong Baekjeong, Tea Station, Meet Fresh, etc


John Hsu, MBA, CPM, CCIM
Contact Us