We held an informative Let's Tech Together session April 1 on Vermont's economic development marketing and recruitment initiatives. It was clear that recruiting employees for job opportunities in Vermont continues to be a priority for tech businesses, and therefore a focus area for the vtTA through efforts such as our

Career Center

and public policy advocacy.

Broadband Bill
The vtTA also supports a broadband bill, Bill H.513

, intended to expand broadband Internet in rural parts of the state, a key infrastructure requirement for attracting tech workers and businesses. The bill increases the telecommunications Universal Service Charge by a half of a percent to support the build-out of broadband infrastructure. The bill also offers a package of state-backed loans and grants to help internet providers build in under-served areas. The bill is now being considered by the Senate Finance Committee.

Cloud Computing Tax Redux

The House Ways and Means Committee is considering a tax on software as a service to help raise up to $5-6 million annually of $10 million needed to fund water quality improvements. It's been a few years since the vtTA successfully advocated for the end of the "cloud tax," due to its negative impact on Vermont's tech sector. The recent South Dakota v. Wayfair Supreme Court decision has led some states to implement SaaS taxes.

Other Bills We're Watching

H.327

would amend a law passed last year that required adding a "double opt-in" option on annual contracts that contain automatic renewal provisions, which could impact Vermont and other tech businesses. The bill passed the House and is being reviewed by the Senate Economic Development Committee

.

S.18

, a bill regulating standard contracts, could impact Vermont tech businesses that use them and potentially expose businesses to increased legal risks and costs.

H.1

, a bill regulating non-competition employment agreements.

If you have thoughts or input on these or other issues, contact jeff@vtta.org.

Executive Director, Vermont Technology Alliance

We have sponsorship opportunities in our newsletter, for our Lunch & Learn and social events, on our website, and much more.



Legal Considerations for New Business Owners
(April 25, 2019 - CWE Burlington)
Join the Center for Women and Enterprise for an overview of a range of legal issues that entrepreneurs should be aware of when starting a new company, presented by Kate Foley of Downs Rachlin Martin
FirstLight Data Center & Brewery Tour
(May 15, 2019 - FirstLight, Williston)
Join vtTA member FirstLight at its Williston, Data Center, for a quick tour and then hop on a chartered bus to visit Goodwater Brewing Company and Magic Hat Brewing Company for beer tastings and food pairing sessions.
Southern Vermont Economy Conference
(May 23, 2019 - Mount Snow)
This third annual summit will feature 12 sessions on a diverse range of topics, focused on the economy of southern Vermont for business leaders, entrepreneurs, employers, and anyone interested in community vibrancy and regional economic health.
Workforce & Talent Summit
(May 30, 2019 - Hilton Hotel, Burlington)
The Vermont Workforce & Talent Summit is the inaugural event in the Vermont Chamber of Commerce's Six Pillar Conference Series focused on promoting the long-term economic health of the state and providing opportunity for Vermonters.
(May 31, 2019 - Main Street Landing, Burlington)
LaunchVT hosts a pitch competition for its 2019 cohorts who will compete for $135,000 in cash and services.
Vermont Technology in the News

What Does GlobalFoundries' Sale of New York plant Mean for Vermont?
(April 22, 2019 - WCAX-TV)
GlobalFoundries is unloading one of its New York plants-- so should Vermonters be worried?
The international chipmaker
announced April 22
that it is selling its Fishkill plant to Arizona-based ON Semiconductor. In a letter to employees announcing the sale, GlobalFoundries says it will continue to invest in its Vermont plant where it makes chips for satellites, cellphones and the U.S. Department of Defense.
LaunchVT Announces 2019 Accelerator Cohort
(April 22, 2019 - Press Release)
LaunchVT has selected the eight Vermont startups that will be participating in its 2019 Accelerator Cohort. This is the seventh cohort of startups to come through LaunchVT's acceleration program. Over the past six years LaunchVT has provided business development support, strategic coaching, and over $550,000 in cash and services to accelerate 43 Vermont startups.
Q&A: Cassie Polhemus, the CEO of VEDA
(April 22, 2019 - VTDigger)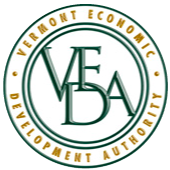 Cassie Polhemus is CEO of the Vermont Economic Development Authority, a job she took on in February after working at VEDA for six years. VEDA is a quasi-public lender that was created by the Legislature in 1974 to provide low-cost loans to Vermont businesses. VEDA loans money in conjunction with banks and other lenders, and reports it has provided $2.5 billion in financing to Vermont entrepreneurs, farmers, manufacturers, and others. Polhemus talked about vtTA member VEDA with Anne Wallace Allen of VTDigger.
Worker Incentive Program Wins Senate Approval
(April 19, 2019 - VTDigger)
Sen. Randy Brock told his colleagues on the Senate floor that Vermont's new remote worker incentive program, which reimburses new arrivals up to $10,000 for expenses, is quite affordable compared to some of the economic development efforts underway in other states.
The full Senate approved
S.162
, an economic development bill that authorizes the state to continue with an altered form of the reimbursement program. The program would include workers who move to the state for Vermont-based - not just remote - jobs, and the reimbursement would be $5,000, or $7,500 for people moving to high-need areas of the state.
Read more
here
.
Reconciled Wins Minority-Owned Business of the Year Award
(April 16, 2019 - VTDigger/Press Release)
Local cloud-based company and vtTA member Reconciled has been named the winner of Vermont's Small Business Association's Minority-Owned Business of the Year award. CEO Michael Ly started Reconciled in 2015 after moving to Burlington and discovering that many clients weren't keeping good financial records. Michael realized he could solve the problem - on a local level and beyond - with cloud-based accounting tools.
New NRG Systems Technology Protects Bats at Wind Farms
(April 16, 2019 - Windpower Engineering & Development)
NRG Systems, Inc., a Vermont-based company that designs and manufactures technologies for all stages of wind and solar development, has developed an ultrasonic Bat Deterrent System. The goal was to create a tool to minimize harm to bats by turbines without affecting energy production. The system has been shown to reduce overall bat fatalities by 54%, proving that the technology is an effective tool for reducing mortality of certain species of bats caused by wind turbines.

Read more
here
.
Code for BTV finds new home at VCET
(April 9, 2019 - Vermont Business Magazine)
The Vermont Center for Emerging Technologies (VCET) announced that Code for BTV, the local chapter (or Brigade) of Code for America, is its newest member and partner. VCET will provide infrastructure and support to help further the organization's mission. Code for BTV is a self-described 'pro-bono digital agency' serving Vermont's governmental and non-governmental organizations. Its team of coders and designers use their skills to help address some of the critical issues facing Vermonters including poverty, criminal justice, and environmental issues.

Read more
here
.
Burlington Code Academy Reports 93% Placement Rate
(April 15, 2019 - Press Release)
Burlington Code Academy, Vermont's first and only coding boot camp, recently released its 2018 Outcomes Report which details the success of their program. They reported a 93% placement rate for their job-seeking graduates and average starting salaries of $78,000. Most of these graduates had little-to-no coding experience prior to entering the boot camp.
GMP Sets Target of 100% Renewable Energy by 2030
(April 13, 2019 - Press Release)
Green Mountain Power announced an ambitious energy vision to have a 100% carbon free energy supply by 2025 and 100% renewable energy by 2030. The move is among the most aggressive carbon targets for a utility of GMP's size in the country.
FirstLight Launches Encrypted Wavelength Data Security Solution
(April 9, 2019 - Press Release.)
FirstLight, a leading provider of high speed data, Internet, data center, cloud and voice services, announced that it has launched an encrypted wavelength solution to its suite of comprehensive services. This offering enables ultra-low-latency encryption to secure customer data while in-flight. It provides cost-effective and scalable wire-speed encryption for end-to-end data protection without sacrificing network performance.
Featured Member - Beth Gilpin Consulting
When talent is hard to find, attracting and retaining the right people is mission-critical. Beth Gilpin helps growing companies build the teams they need to succeed. Her expertise in defining essential skill sets, understanding and screening for cultural fit, and coaching hiring managers leads to effective recruiting and selection practices that support organizational growth. Working with Beth, businesses create the right positions, attract the best candidates, and hire people with much-needed skills and mission alignment.

Beth's 25+ years of experience shaping human resources practices in Vermont growth companies has deeply informed her holistic approach over the past 15 years as a recruiting consultant and external talent development partner. She understands the unique challenges and priorities of Vermont employers and is deeply committed to helping vtTA members make long-lasting, successful hires, while ensuring a professional candidate experience and positive reflection of the company.
Useful Information & Links

UVM Mentoring Network Offers Business Mentors for Entrepreneurs Sharing Their Experience and Expertise

Do you have urgent questions that are slowing down your entrepreneurial progress?

The UVM Mentoring Network may be able to help. The Office of the Vice President for Research at the University of Vermont has created the UVM Mentoring Network to help beginning entrepreneurs connect seamlessly with proven mentors who will share their experience and wisdom. They are seeing early success with the Q & A between the mentors and mentees and this leads them to believe they have created a useful tool for supporting our entrepreneurship community. There are 53 mentors signed up and ready to share their experience and expertise in a range of areas.
Find more information and sign up at the
UVM Mentoring Network.
Any questions about the Mentorship Network can be directed to Andrea Elledge,

aelledge@uvm.edu

.
vtTA Career Center
Vermont Technology Alliance member companies are hiring, and when you visit the
Career Center
on the
Vermont Technology Alliance website
you can browse and search for these job openings
. The Career Center regularly lists between 100 - 200 tech and non-tech jobs. Jobs available from vtTA members are listed at no charge in the Career Center as a member benefit.