April 2020 | vol. iii, #4
_________________________________________________________________

_________________________________________________________________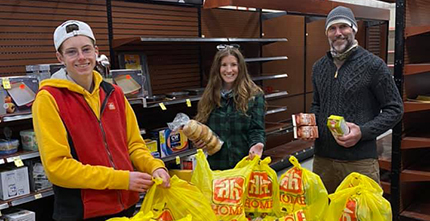 STORES STILL FIND TIME TO HELP OUT IN A CRISIS
Dealers around the country are facing conditions that change daily amidst the realities of the COVID-19 crisis. Yet despite the challenges, owners and managers still find ways to support customers, staff and their communities in imaginative ways.
In Lacombe, Alta., Nowco Home Hardware raised donations for the local food bank through a contest which it promoted through a humorous online video.
Shoppers were invited to bring a food donation to the store and enter a draw for a free case of toilet paper. In the end, the store was able to hand over a shopping cart full of donations to the food bank—along with the toilet paper, which both winners chose to donate. "We came up with a way to give back and make people laugh at the same time," dealer-owner Tyler Nowochin told the Red Deer Advocate.
In Ontario's Muskoka country, Gravenhurst Home Hardware joined forces with a local coffee shop to prepare care packages of leftover food for older and low-income residents of the town. Keeping a suitable distance from each other, the store's team bagged the items at an empty former store location.
In Yarmouth, N.S., as the reality of the pandemic set in, Ivan Cottreau at E&J Millworks, a Castle store, began to feel buyer's remorse for an extra delivery vehicle he had just acquired when the outbreak began.
Business had been growing over the years and he'd just picked up the third vehicle. "I thought, well, that was a bad idea," he says.
Instead, he's seen a surge in deliveries since stay-home advisories have made DIY projects more attractive to homeowners. "They're anticipating being stuck at home during the summer. Everybody's calling for deliveries. We're booked up for a week."
Cottreau doesn't expect the trend to last but he's doing a brisk business for the time being. "Once everyone has their stuff, I expect a big drop. Right now, it's very hard to manage."
_________________________________________________________________
_________________________________________________________________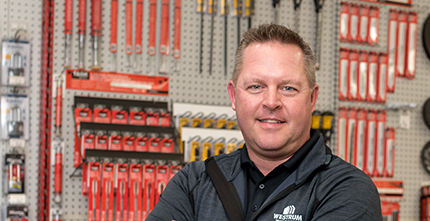 IN MIDST OF CRISIS, ASSOCIATIONS LOBBY ON BEHALF OF MEMBERS

Late last month, the country's two most populous provinces shuttered all non-essential businesses. Ontario and Quebec differed, however, in their definition of essential. Until recently, Ontario had allowed all hardware stores to continue doing business, but starting April 5, the provincial government took them off the list of essential services for a period of two weeks (at which point those restrictions will be reassessed). Stores must close their doors to customers, while online sales can continue, including curbside pickup.
Quebec was initially more selective about which sectors it allowed to remain open, with its initial list of essential businesses covering only big-box hardware stores. It took pressure from regional association AQMAT arguing that, in many small towns, only a small hardware store can answer the community's critical needs to win the government over.
"Listen, we're not the first level of essential service, but if your fuse pops or toilet leaks, you have to fix them," said Serge Blain, owner of Montreal's RONA Beaubien Hardware.
Most recently, Quebec's premier, François Legault, announced that nearly all businesses, including grocery and hardware stores, are to close on Sundays to allow workers time to rest.
Meanwhile, other regional associations continue to advocate on behalf of their members. "The building supply industry is part of the fabric of Canada," says WRLA President Liz Kovach.
The Government of Saskatchewan has also classified building materials suppliers as an essential service. Mark Westrum, a TIMBER MART dealer from Roleau, Sask., (pictured above) notes that a letter was drafted by the WRLA expressing the importance of building supply to assist customers during disaster relief and crisis situations like COVID-19.
"I sent out my letter to every MLA and MP in the ridings we have operations in," he said. "Looks like it may have had an effect."
_________________________________________________________________
_________________________________________________________________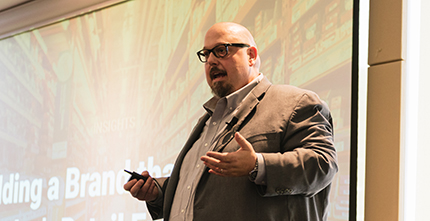 WHAT DOES GOOD CUSTOMER SERVICE LOOK LIKE?
The definition of service has evolved over the years. It needs to be noted that the concepts of product knowledge and friendly service are not interchangeable. The NRHA's Dan Tratensek says you may have an employee with decades of experience and professional knowledge, but if they're a difficult, old curmudgeon, they're not going to be offering your customers great service.
What is the key to good customer service? Tratensek argues it's flexibility.
"It's unsettling to talk to an independent retailer who has very rigid policies," he says. "As an independent retailer, you'll say, 'I know everybody in my community; I'm part of my community' and then you greet them with a sign above your customer service counter that says 'Absolutely no returns without a receipt'."
Tratensek says that's akin to saying you don't trust your neighbour or the parent you coach little league with. It's a striking disconnect when these retailers have been touting their connections with the community as their greatest asset. And more than that, he adds, it's not keeping pace with the exchange or return policies of outlets like Amazon or Costco. If your loyal customers think Amazon trusts them more, they may be inclined to take their business online.
________________________________________________________________