Art & Culture eNews || October 10, 2016
Michael Hodges Reading /

Wed., Oct. 12 @ 7pm /

Fact & Fiction Downtown

Author of The Puller, Michael Hodges, will read from and sign copies of The Invasive, a new sci-fi thriller!

A couple discovers that invasive species from another planet are taking over their beloved Apex Mountains, and with the help of a mountain man, a dog, and native grizzlies and eagles, fight to defend their turf.





Common Kings //

Wed., O

ct. 12 /

Monk's Bar


Common Kings will

bring their array of head-rocking beats, feel-good vibes and emotional fever to Missoula. Attendees must be 18 or older. Tickets are available at

this link.

Climate and Culture Deep in Mekong Delta //

Thu., Oct. 13, 12-12:50pm /

University Center, Room 333




As a part of the Brown Bag Lecture Series, another lecture will take place with Nicky Phear, program director of UM Climate Change Studies Program. The overarching series focuses on understanding Asia, public affairs, and ethics. For more information, visit

this website.

Festival of the Dead Group Art Show //

Fri., Oct. 14, 5:30-8:30pm /

Zootown Arts Community Center

The ZACC is celebrating the Day of the Dead with dozens of Montana artists who interpreted the theme "Heroes, Dreamers, and Fighters" within their work. There will be free silk-screening, so bring a T-shirt! For more information, visit the

ZACC website.

Lecture by Megan Kruse //

Fri., Oct. 14 @ 12:50pm /

LIberal Arts Building, Room 103B, U of M

Author and U of M alumna Megan Kruse will present a lecture titled "What It Feels Like: Crafting Emotion in Fiction." She will also be giving a fiction reading at

7pm in the Dell Brown Room of Turner Hall on campus.

Both events are free and open to the public. For more information, contact.

Karin Schalm.

Pumpkins for the Pov

The Poverello Center is holding a fundraiser for the month of October, selling locally grown pumpkins for $10 each. You can place your order at

this link

. Pick-up will be on

Saturday, October 15, 4-6pm in the Missoula Fresh Market parking lot on Broadway.

The pick-up event will include costumes, cider, and music!

Pianissimo! //

Fri., Oct. 14 & Sat., Oct. 15 @ 7:30pm /

Music Recital Hall, Music Building, U of M

The UM School of Music will be performing the 9th annual

Pianissimo!

concerts, featuring nine pianos, over 25 pianists, and a rollicking good time. This fun and lighthearted concert has something for everyone. For tickets, visit

GrizTix

.

30th Annual Peace Party

//

Sun., Oct. 16 @ 3pm

/

Jeannette Rankin Peace Center




The Jeannette Rankin Peace Center is celebrating its 30th anniversary Peace Party with a theme that captures their history of "shining a spotlight on peace." A gourmet meal, wine and beer, and the Montana Women's Chorus will entertain merry-makers, as well as a silent auction.

Tickets are available at the

Peace Center's website

.

Workshops, Classes, & Tours

Tapestry Class

with

Turning the Wheel Missoula

Fiddle Class

with Grow Music Missoula

For Ages 2+!

Docent Tours

with

Montana Museum of Art & Culture

Thursdays @ 2pm

Modern Dance Class with Bare Bait Dance

in the Open Space, 005, PARTV Building, U of M

Personal Resilience for Caregivers

with Red Willow Learning Center

Mondays, Oct. 10 - Nov. 28, 2-4pm /

Art Workshops with Nancy Seiler

featuring:

-

Encaustic Techniques with Acrylics,

Thu., Oct. 13, 10am-1pm

- Acrylic Extravaganza, Sat., Oct. 15 - Sun. Oct. 16, 9am-5pm

- Freeform Painting with Fluid Acrylics, Thu., Oct. 20, 10am-1pm

- Nature Journaling: Lakes and Creeks, Sat., Oct. 22, 1-4pm

Art Classes with Zootown Arts Community Center

featuring:

-

Glass Fusing Orientation
Class,

Wed., Oct. 12, 6-8pm

- Comic Camp, Fri., Oct. 14, 3:30-5:30pm

- Free Silk-Screening Night, Fri., Oct. 14, 5:30-7:30pm

- Collaborative Parade Prop Building, Tuesdays in October, 6-8pm
Pete Fromm Reading //

Tues., Oct. 18 @ 7pm /

Shakespeare & Co.




Critically acclaimed author Pete Fromm will read from his new memoir,

The Names of the Stars: A Life in the Wilds. Fromm is a 5-time winner of the Pacific Northwest Booksellers Literary Award. For more information, visit Shakespeare & Co. website.

Art Associates of Missoula Meeting //

Wed., Oct. 19 @ 10am /

Radius Gallery

The Art Associates of Missoula monthly meeting will be held, with generous conversation from exhibiting artists Megan Moore and Jim Todd. Art Associates meetings are free and open to the public. For more information, call Susie at 544-0891.
Dracula //
Oct. 19-22 & Oct. 26-29 @ 7:30pm | Oct. 23 & 30 @ 2pm /
Montana Theatre, PARTV Center, U of M

The University of Montana School of Theatre & Dance
presents Dracula in an adaptation that reintroduces audiences to the urbane and calculating Count Dracula. Dracula himself will be handing out $5 off coupons to the show on Tuesday, October 18 around campus, so keep an eye out. For more information and tickets, visit this link
.
Beverly Lowry Reading //
Thu., Oct. 20 @ 7pm
/ Shakespeare & Co.
Shakespeare & Co. will host author Beverly Lowry in a reading of her new book,
Who Killed These Girls? Cold Case: The Yogurt Shop Murders.
Lowry is the author of six novels and three previous works of fiction. Her writing has appeared in the New Yorker, The New York Times, The Boston Globe, and more. For more information, contact
Jordan Rodman
.
32nd Annual American Conference of Irish Studies //
Thu., Oct. 20 - Sat., Oct. 22 /
Holiday Inn Downtown
Irish Studies at the University of Montana, in partnership with the President's Lecture Series, will host this western regional conference. The theme is "Her Exiled Children, Ireland and Irish America." Most events will be held at the Holiday Inn Downtown, and a full slate of activities has been organized to commemorate the Easter Rising of 1916.
For more information, contact
Traolach O
'
Riordain
at 243-6359.
Tarzan, The Stage Musical //
Oct. 20-23 & Oct. 26-30 /
MCT Center for the Performing Arts
MCT presents
Tarzan,
a theatre production based on the animated Disney film, and action-packed for the whole family. The MCT received technical support for such an ambitious, acrobatic show from the community's gymnastic experts, and it is sure to excite and move its audience.
For more information and tickets, visit MCT's website
.
2017 Merriam-Frontier Award Submissions
Deadline: Oct. 18 @ 5pm
The University of Montana's Creative Writing Program is now accepting submissions for the Merriam-Frontier Award, which is open to all undergraduate and graduate students enrolled at the University this fall. Entries may be poetry, fiction, or creative nonfiction. Entries may be delivered to Liberal Arts Building, Room 133.
For more information regarding rules and guidelines, visit
this link.
Missoula Art Museum Benefit Auction
Deadline: Oct. 20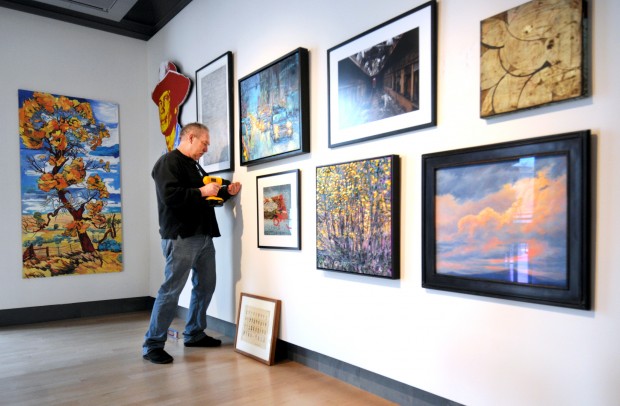 MAM welcomes all artists to support free expression and free admission with an art submission to the 45th Benefit Art Auction. A jury selection will take place on November 15th, and bidding for artwork begins at 50% declared value. The Auction Exhibition Opening Reception will take place on January 6th, and the auction itself takes place on February 4th in the UC Ballroom.
For more information regarding rules and guidelines, visit
this link.
E3 Gallery Winter Group Exhibit
The E3 Gallery is excepting submissions to its winter group exhibit,
White,
which runs Dec. 2 - 31. Artists are invited to create work inspired by the color white. Work can incorporate the actual color white, or can channel white however the artist likes. E3 is looking for creativity within the concept.
Click here for details about the art call.
Renewables Now Rally //
Mon., Oct. 10 @ 11am /
Emma Park in Butte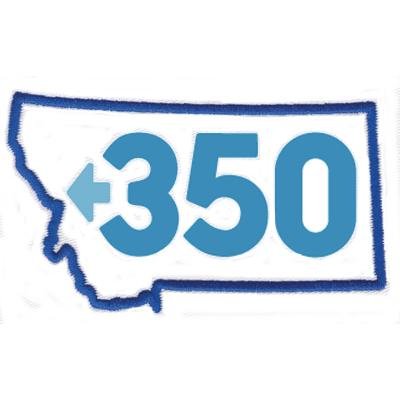 Climate action group 350 Montana will hold a festive rally to pressure NorthWestern Energy to pivot immediately toward renewable energy sources, and to embrace solar, wind, and other forms of renewable energy. There will be expert speakers such as SBS Solar manager Dan Brandborg and Brian Fadie of the Montana Environmental Information Center.
Zombie Apocalypse //
Sat., Oct. 15 /
Ravalli County Museum, Hamilton
Join the Ravalli County Museum in the Zombie Apocalypse, in which you have the opportunity to play as a survivor or a zombie. Admission to the the Laser Light Show & Dance is included with required registration. This event includes a bouncy obstacle course, kids activities, food vendors, a photo booth, and a 50/50 raffle that benefits the Hamilton Volunteer Fire Department.
For more information, call 363-3338.
The Planets of Prokofiev //
Sat., Oct. 15 @ 7:30pm & Sun., Oct. 16 @ 3pm
/
Performance Hall at Flathead High School
These concerts will celebrate the 100th anniversary of composer Gustav Holst's
The Planets.
Prokofiev's work,
Piano Concert No. 3,
will be performed by Ilya Yakushev, a young Russian pianist who won the 2005 World Piano Competition.
For more information, visit
Glacier Symphony and Chorale's website.
Scholarships Available for Young Artists Competition
The Montana Association of Symphony Orchestras (MASO) invites all Montana musicians, ages 13 to 22, that play any of the standard orchestral instruments, to apply for its biennial Young Artists Competition, to be held on Saturday, January 14, 2017 in Bozeman. Applications for the MASO Young Artists Competition can be downloaded from the MASO website
and must be postmarked no later than Wednesday, November 23, 2016 for this statewide competition.
For more information on the MASO Young Artist's Competition, call the Glacier Symphony and Chorale office at (406) 407-7000.

Alternative gallery FrontierSpace to hold annual art auction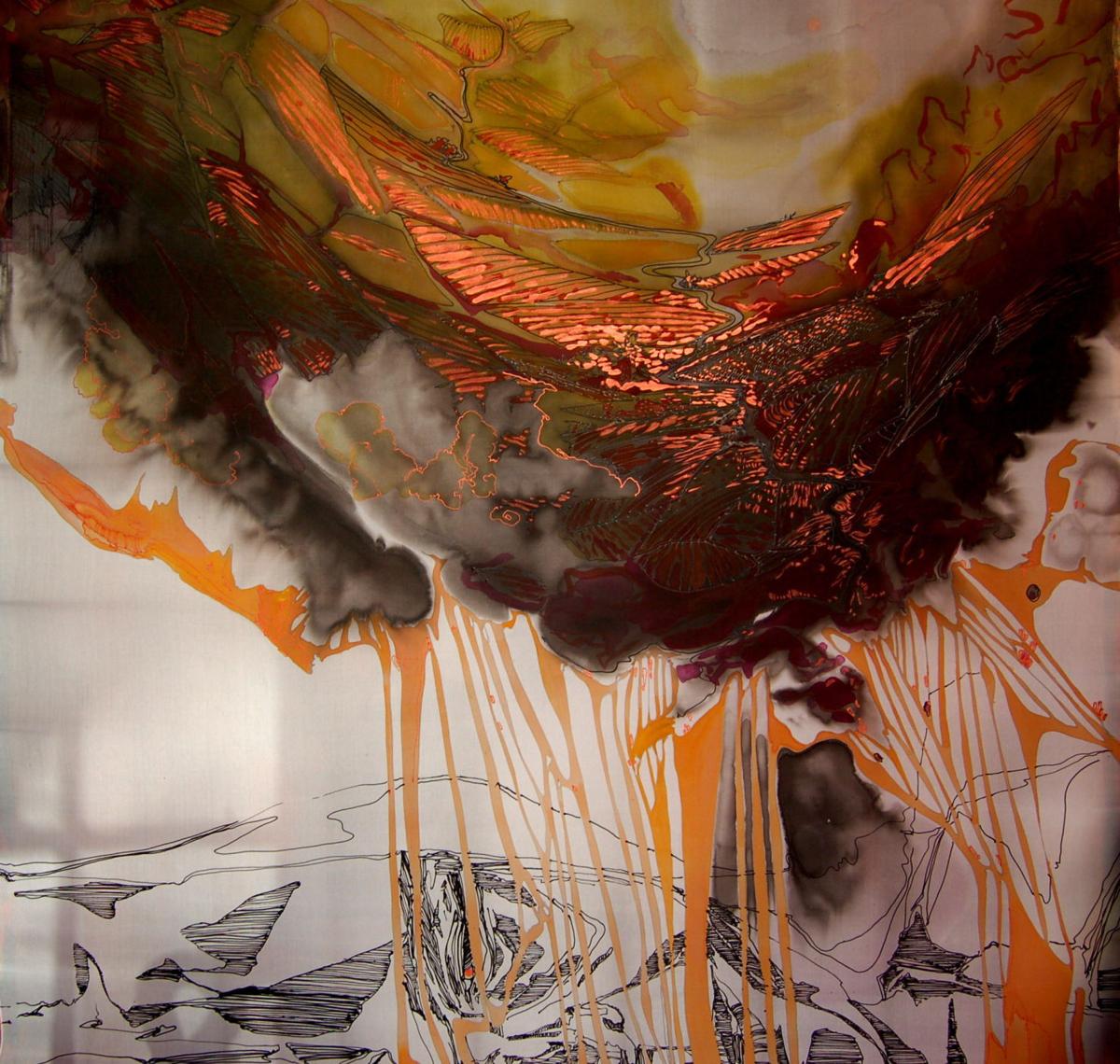 FrontierSpace has become well-loved for its representation of unconventional art on First Fridays. Though the space is small, it is precious to the co-directors and its many visitors. After receiving official non-profit status, FrontierSpace is ready for its annual fundraiser that keeps the doors open.
Read at The Missoulian...
Unknown pleasures: do we enjoy art more if it's anonymous?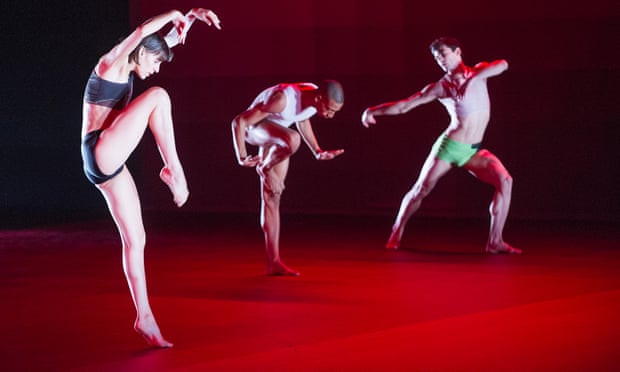 Dance Umbrella, a dance festival taking place in London, is testing whether or not a performance can be enjoyed without any prior information. The opening act features top-secret choreographers, and the audience knows nothing about the performance prior to its staging.
Read at the Guardian...
ARTS Missoula | (406) 541-0860 |
www.artsmissoula.org
327 East Broadway
P.O. Box 7662
Missoula, MT 59807

Membership
When you become a member of Arts Missoula, you support all of our wonderful events and our creative community. As a member, you demonstrate a shared commitment to our mission. Most importantly, your contribution helps to ensure the future of the arts in our community.
Whether you share a passion for the performing arts, visual arts, or the humanities, Arts Missoula has it all. Join us today!
The da Vinci

Dennis & Phyllis Washington Foundation

The Beethoven


The Rembrandt


Missoula Parking Commission

Missoula Federal Credit Union

Gallagher Western Montana Charitable Foundation

Charles Engelhard Foundation

The Rudolf Nureyev


Advanced Imaging at Community Medical Center

Pepsi


Montana Cultural Trust

Phil Hamilton & Janet Whaley


Sun Mountain Sports


Max & Betty Swanson Foundation


L.E.A.W. Family Foundation


PayneWest Insurance

The Beverly Sills

Beaudette Consulting Engineers




The Mark Twain


Republic Services of Montana




The Louis Armstrong
4 Ravens Gallery


Brink Gallery


e3 Convergence Gallery


Hide & Sole


Doug & Caryl Klein


MCT, Inc.


Missoula Children's Theatre


Missoula Community Theatre


Missoula Writing




UM Gallery of Visual Arts

The Clay Studio of Missoula

Flaherty Financial Services

Historical Museum at Fort Missoula

L.A. Design & Pirnie Art Showroom

Missoula Downtown Partnership

String Orchestra of the Rockies

Missoula Area Chamber of Commerce


Missoula Economic Partnership


Montana Public Radio


Montana PBS


Opportunity Resources
Terrazas Law Offices


Zootown Arts Community Center


Boyle, Deveny, & Meyer


Doc's Sandwich Shop


Mark Heyka


International Choral Festival


Missoula Art Museum


Missoula Independent




Montana Museum of Art & Culture

Portico Real Estate


The Bookstore at UM

Radius Gallery

Mauka Gallery

MCAT

Lake Missoula Tea Co.

Downtown Dance Collective

Berkshire Hathaway Montana Properties




The Katharine Hepburn

Cathy Capps

John Combs

Flamenco Montana

Jim and Mary's RV Park

Fern Hart

Tony Beltramo

Western Montana Clinic

Zip Beverage




The Elvis

Hiltrud Arens

Ann Franke

Friendship Force of Missoula

Montana A Cappella Society

Faye and George Olsen

Nancy Seiler Studio

Betsy and Warren Wilcox












Board of Directors & Staff
Vice President|| Katie Patten

Immediate Past President|| Frankie Flaherty

Treasurer|| Micki Frederikson

Secretary|| Gwen Landquist

Executive Director|| Tom Bensen
Program Director|| Matt Anglen
Public Art Coordinator|| Brianna McLean
SPARK! Director|| Jackalynn Snow
MT Book Festival Director|| Rachel Mindell
Board of Directors
Laura Bovard, John Combs, Greg Johnson,
Robin Checota, Heidi Starrett, Inay Todd, and
Jacque Walawander