Feel free to share this email with co-workers, friends or business associates you think would benefit from its information by clicking the "Forward this email" link at the end.
Be sure to get the full message in our emails by enabling images.
Visit us at:
Greater Elizabeth Chamber of Commerce


Business After Hours
The Greater Elizabeth Chamber of Commerce
Cordially Invites you to Business After Hours
W e d n e s d a y



August 14
5 - 7:30 PM
LOL Restaurant & Lounge
1A South Front Street, Elizabeth
Bring
Friends & Business Associates!
***Don't Forget Your Business Cards***
ELEVATOR SPEECHES for Cards drawn from Basket!
FREE Admission with a Reservation
***Appetizers and Happy Hour Cash Bar***
Make your Reservation TODAY
for the Annual Dinner Cruise!
Tickets are going Fast!
Sponsorships still on Sale:
Event Sponsors $3500
Cocktail Hour Sponsors $2500
Reception Sponsors $1500
Dinner Sponsors $1500
Cruise Sponsors $1500
Dessert Sponsors $1500
Printing Sponsors $1000
Diamond Sponsors $ 750
Platinum Sponsors $ 500
Gold Sponsors $ 250
All Sponsors will be recognized with signage on board
Tickets on Sale: $150 per guest!
If you have any questions or would like to confirm your sponsorship or attendance now, please call our office at 908-355-7600.
Mark Your Calendar: 9/18
Union County Means Business Business Expo!
Being a Greater Elizabeth Chamber member means you save big at Office Depot!
Start saving today when you signup through our exclusive Office Depot business account:
Click to Learn More
Click here to sign up and shop with your National Chamber Program Discount
We are putting together a Retirement Commemorative Book to present to Gordon-and we want to include YOU in part of this gift!!!!
If you have a memory, story or well wishes you would like to share with him in this book please email them to Laurie Paolella in the Chamber Office:
lpaolella.gecc@gmail.com
AN EXCLUSIVE GECC MEMBER BENEFIT
GECC MEMBERS SUBMIT YOUR INFORMATION
SERVICES, PROMOTIONS, AWARDS, RECOGNITION, PRESS RELEASES, ETC
QUESTIONS: CALL 908-355-7600
Messages & events from your Fellow Members
Assembly Woman Annette Quijano to Hold 7th Annual Hunger Doesn't Take a Vacation Sandwich Drive
Volunteers and Donations Needed!!!
Assembly Woman Quijano urges everyone to save the date for every Monday in August, to donate and volunteer for the annual sandwich drive, "Hunger Doesn't Take a Vacation."
Quijano and her group of volunteers from the Elizabeth Coalition to House the Homeless once again will be making 1,000 sandwiches each day to distribute to the homeless. Volunteers and donations are still needed!
For more information or to volunteer or donate contact Deigo Mazariego at
dmazariego05@gmail.com
, or 908-409-1869.
Looking for some place COOL to spend the rest of the Dog Days of August? Check out the programs available at the local library branches:
UCEDC Seminars to help you Grow your Business
Thursday, September 5, 2019
Liberty Hall Corporate Center
1085 Morris Avenue, Union, NJ 07083
For more info about UCEDC programs contact
Rogers Ramsey 908-527-1166
NJ Senior Olympics in September
The NJ Senior Olympics is part of the National Senior Games Association which, every other year, sponsors national Senior Olympic Games at venues across the country.
For more information or to register, call the NJ Senior Olympics Headquarters at (973) 618-1111 or visit:
Mark your Calendar: September 14
6th Annual Independent Authors Book Expo
Mark your Calendar: September 14
2019 Ira Geller Memorial Walk

-A-T

hon
Hosted by Community Access Unlimited
Saturday, September 14
Registration starts 11:00 AM
Walk Begins 12:00 PM
Oak Ridge Park
136 Oak Ridge Road
Clark, NJ 07066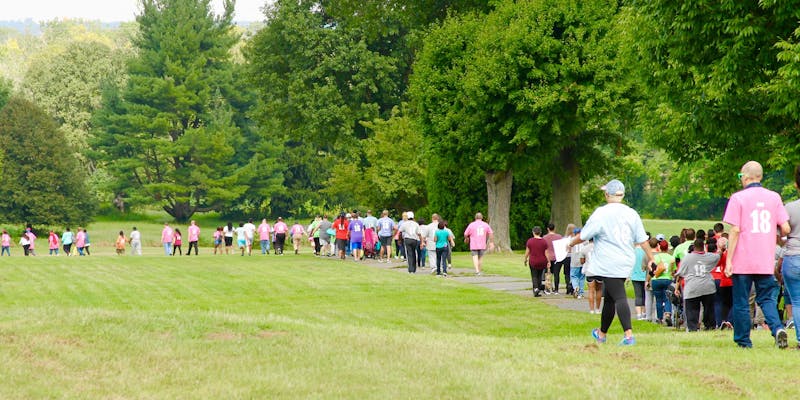 Join us for Music, Food, Community and Fun!
How Can You Support This Great Event?
Admission is FREE and includes a ticket to our picnic!
Tickets to participate in family-friendly games and activities are available at the event
Pre-registration is not required, but encouraged.

The event is named in memory of Ira Geller, a CAU member who worked tirelessly to raise funds for this annual event, always facing the adversity of fundraising with a positive approach. His devotion to raising funds on behalf of supports and services for people with disabilities and his commitment to people with special needs lives on through the Annual Ira Geller Walk-A-Thon. Proceeds from this event support the supports and services available to members of CAU.


Mark your Calendar: September 16
RWJ Rahway 36th Annual Golf Classic
Monday, September 16
Echo Lake Country Club
515 Springfield Ave
Westfield
Contact RWJ Rahway Development Department:
SAVE The DATE: September 25
Benedictine Academy's
14th Annual Golf Outing
Wednesday, September 25, 2019
Maplewood Country Club
Maplewood, NJ


We invite you to join us as we raise funds to support academic and athletic programs for the Academy. Our goal for this event is the same as always: to keep building golfer and sponsor involvement and help us raise much-needed funds to educate BA students; in 2018 we netted over $50,000 after expenses!
Please join us on September 25th for a great outing.
We'll be honoring Rev. Edwin Leahy, OSB '63, Headmaster of St. Benedict's Preparatory School since 1972. He has been an advocate for Benedictine education at St. Benedict's Prep and now at Benedictine Academy. Together we strive to instill our Benedictine values within the students, faculty and administration.
For more information, to purchase player packages or to be a sponsor, please
CLICK HERE!

Questions? Call 908-352-0670 x106.
On Monday, October 7, 2019 Boys & Girls Clubs of Union County will be hosting our 6th Annual Golf Outing Fundraiser event at Suburban Golf Club in Union, NJ from 10:30am-8:00pm.
Register your foursome by Tuesday, August 27th and save $200!
For more information, to purchase player packages or to be a sponsor, please CLICK HERE!
To learn more about sponsorships or event details, please contact Joe DeMaio at (908) 687-2697 ext. 115 or
jdemaio@bgcuc.org
Summer or Fall EXCLUSIVE Vacation Opportunity for Chamber Members!
SAVE The DATE: OCTOBER 10
YWCA Union County's Celebrating Empowerment:
99 Years on a Mission
Cocktail Reception
Thursday, October 10, 2019
6 to 9 PM
The Westwood
438 North Ave, Garwood
Honorees:
Kean University
The Housing Authority of Elizabeth
Westfield United Fund
See our Sponsorship Opportunities and ticket options
, please
CLICK HERE!

Save the Date: Sunday, October 20, 2019
5K run ON THE AIRPORT RUNWAY!
Register Now!!
Click For a Printable Flyer
Community Access Unlimited is Hiring!
Whether you are new to the field of social services or a seasoned professional, Community Access Unlimited has a wide range of job opportunities for you.
NON-PROFIT CONTRACT ADMINISTRATOR
NON-PROFIT EVENT PLANNER
BEHAVIORIST-MSW/LSW

SOCIAL SERVICE ASSISTANT DIRECTOR

CERTIFIED HOME HEALH AIDE

DIRECT SUPPORT PROFESSIONAL

LANDSCAPER

YOUTH COORDINATOR

REGISTERED NURSE (RN)

AWAKE OVERNIGHT DIRECT SUPPORT PROFESSIONAL
Join Elizabeth Truck Center's ETC Elite Card program

!
The membership card costs $95.00 and gives you 10% off all regularly priced items for an entire year. That's 365 days of savings for one small fee. The membership pays for itself very quickly. Spend your first $1,000 and the card pays for itself and you'll already save $5!
Speak with your favorite ETC Chrome Store representative for more details or contact Gena at 908-355-8800 ext.16.
Click here for Letter of Participation Form
Meet New Member Primepoint HRMS & Payroll:
Primepoint's roots go back almost forty years to a company started by Bea and Alex Bothwell, Sr. called Bookkeeping Assistance. That company grew to become Delaware Valley Payroll, from which Primepoint was created. Today, Primepoint is a payroll processing and human resource management company offering fully integrated suite of technology tools. The New York Giants, Morey's Pier, and City of Hoboken are some example clients. However, over 2,000 small businesses trust Primepoint with their payroll everyday.
Primepoint's major differentiators are the company's willingness and capability to configure the our software, which creates unique solutions to meet the needs of clients. Primepoint also takes a different approach to customer service that starts during the sales process and continues through our ongoing operations.
Len Harris
Regional Sales Manager | Primepoint, LLC
Address: 2 Springside Road, Westampton, NJ 08060
Job opening at Seamen's Church Institute:
Timothy Wong,
Director, International Seafarers' Center
Amazing English As A Second Language (ESL) Program Offerings at Union County College
Union County College is your Recruiting Resource
Are you looking for candidates to fill open jobs?
Are you looking for talent and skills to add to your staff?

You are invited to visit our classrooms, meet our trainees, review resumes, conduct interviews.
Industry Credentialed Occupational Training Candidates are Available from these programs:
Administrative Assistant/Office Skills
Computerized Office Skills
Fundamentals of Supply Chain Management
Planning a party or get-together?
Warinanco Socials is your answer:
Minimum group size of 30 guests. Must pre-book at least 7 days in advance: (908)-298-7849 or
rbird@kempersports.com
Rebecca Bird
Events & Promotions Manager
(908)-298-7849
KemperSports
Warinanco Sports Center
ONE Park Drive
Roselle, NJ 07203
www.warinancopark.com
Feel free to share this email with co-workers, friends or business associates you think would benefit from its information by clicking the "Forward this email" link below.
If you are not the original recipient of this email and would like to be added to our list contact our office at 908-355-7600 or email
lpaolella.gecc@gmail.com
Thank you to our Sustaining Members:
If you are not the original recipient of this email and would like to be added to our list contact our office at 908-355-7600 or email
lpaolella.gecc@gmail.com
Visit Our Partners
Click the Image