League of Women Voters of NYS
STATE VOTER
August 2016
From the President




Let the Centennial begin! Most of the fifteen members of the NYS Women's Suffrage 100th Anniversary Commemoration Commission (yes, that's the official name) met for the first time August 22 in Waterloo. And I was so honored and happy to be one of those members.

We were squeezed into the M'Clintock House where the Declarations of Sentiments was written and the first Women's Rights Convention was planned, and we all felt the guiding spirit of the amazing women who paved the way for all of us.

Lieutenant Governor Kathy Hochul was elected chairperson and we all introduced ourselves and shared details of some activities planned for 2017. Many of us were hoping for more information about how the state will support these and other efforts but we trust more will be forthcoming. When it is, we'll pass it on.

We were invited to lunch at Cafe 19 at Generations Bank in Seneca Falls by the bank's enthusiastic president, Menzo Case. The Cafe's only a short walk across the river from the Women's Rights National Historic Park and the National Women's Hall of Fame and your trip to SF will not be complete without it. Warhol-like paintings of our heroes (including LWV founder, Carrie Chapman Catt) adorn the walls, and the napkin holders tell you all about them. The names of the menu items also reflect the suffrage movement.




Here's a photo from the lunch under

a painting of Carrie

Chapman Catt is (l to r):

Jeanne Giov

annini, president of

the board of the National Women's Hall of Fame; me; and

Ami Ghazala, Superintendent, Women's Rights

National Historic Park.




After lunch a few of us toured the huge former knitting mill that is being transformed into the new home of the National Women's Hall of Fame, and when I went back to get my car I stopped back in the Women's Rights museum and talked with the Elizabeth Cady Stanton impersonator who is a wealth of information about Stanton and all her allies. Like me, she's a Quaker (though Stanton was not), and it was fascinating to learn more than I already knew about the complexity of Quaker "politics" at that time.




What a privilege and a treat for me to be president of LWVNYS at this moment, and I am more eager than ever to see us make the most of this opportunity to promote the League's past, present, and future.

League of Women Voters of NYS

Facebook: League of Women Voters of NYS

Twitter: @LWVNYS

2017 League Day at the United Nations

The State League's Day at the United Nations is currently being organized for Thursday, November 17. Mark your calendar now to join us at the United Nations. More details are coming.




Travel with the League

Click here for trips and itineraries.
The Elections Continue
The State Primary election is on September 13th. Vote411 is now live with coverage of all primary elections throughout the state. Primaries are being held in the following districts:
Senate 10, 16, 18, 19, 25, 31, 32, 33, 36, 40, 49, 51, 54, 61
Assembly 23, 29, 30, 31, 33, 42, 44, 46, 55, 56, 59, 62, 65, 66, 67, 69, 72, 78, 84, 85, 86, 87, 94, 97, 98, 101, 112, 113, 118, 127, 133, 138, 140, 143, 144, 145, 146
Once the primary results are finalized, we will be posting the general election candidates for US Senate, Congress, and New York Assembly and Senate on October 3rd.
If you have a primary race in your area, encourage the candidates to respond and join Vote 411. Contact Jennifer (jennifer@lwvny.org) for details and info or go to
www.vote411.org
to get the information.
COUNTDOWN TO ELECTION DAY 2016
STATE AND LOCAL PRIMARY - TUESDAY, SEPTEMBER 13th
Register in person by Friday, August 19th

Register by mail: Postmarked by Friday, August 19th and received by August 24th

Apply for absentee ballot in person by Monday, September 12th

Apply for absentee ballot by mail: postmarked by Tuesday, September 6th

Deliver ballot in person by Tuesday, September 13th

Deliver ballot by mail: postmarked by Monday, September 12th and received by Tuesday, September 17th
GENERAL ELECTION-TUESDAY, NOVEMBER 8th
Register in person by Friday, October 14th

Register by mail: Postmarked by Friday, October 14th and received by October 19th

Apply for absentee ballot in person by Monday, November 7th

Apply for absentee ballot by mail: postmarked by Tuesday, November 1st

Deliver ballot in person by Tuesday, November 8th

Deliver ballot by mail: postmarked by Monday, November 7th and received by Saturday, November 12th
VOTER SERVICES


Judie Gorenstein, J

udiel728@aol.com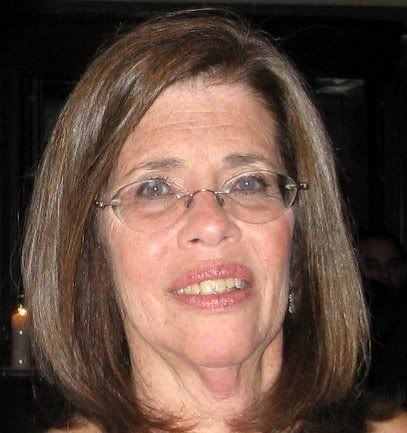 Join our conference phone call and share what you've found works and get suggestions on problem issues from other local Leagues!
We are holding a teleconference on Wed., Sept 7 at 7PM to discuss voter service issues, problems and successes (registration, candidate forums and more). An invitation was sent to local League presidents and voter service chairs, but other members of your League are also certainly welcome to be part of the call. We would like to have the names of those people who will be on the call in advance, so please email Katrina@lwvny.org or call the state office at 518-5465-4162 whether you or other members plan to be on the call. We will be emailing a reminder with the call-in instructions a week before the call.
In addition to discussing getting out the vote and holding successful candidate nights, we will also discuss holding successful voter registration drives. Several Leagues have brought up concerns about League members who are either public officials or employed by a political party wanting to assist at voter registration drives. Remember, perception is important! We must be nonpartisan but also perceived as being nonpartisan. Therefore we strongly recommend that elected officials not be able to assist at voter registration drives.
There are so many concerns this particular year. We at the state League are pleased you are reaching out to us. Besides the conference call, we continue to offer our LWVNYVOTERSERVICES google group for members to share their problems as well as their concerns. This can be a good tool but in order to be part of the conversation, you need to be invited to join so email me Judiel728@aol.com. and I will email you back an invitation.
This is not only a time for challenges but also a great year for opportunities for us to be visible and make a difference. Together we can and will accomplish so much.
ADVOCACY ACTIVITIES

Jennifer Wilson, Jennifer@lwvny.org
Even though the legislature is not in session, the League is still actively engaging with our public policy partners to advocate for some of our key policy positions. This month we learned about two exciting ventures being launched by Alliance for Quality Education and PowHer.
AQE: Campaign for Fiscal Equity Walk from NYC to Albany
The League has been invited by Alliance for Quality Education (AQE) walk with them from New York City to Albany over the course of 9 days. The goal of the walk is to demand that the Governor and state legislature fulfill their responsibility to pay $3.8 billion in Foundation Aid owed to schools in New York State. More information about the walk can be found
here
. In 2006, local Leagues participated by hosting welcome parties for the walkers, providing meals and water, and walking with the group through their region. The walk will being in NYC on October 2
nd
. Here
is a full calendar of the proposed times for each region. We encourage you all to participate in the campaign through social media using #EdWalk4CFE.
PowHer the Vote Campaign
PowHer is our coalition partner on equal pay issues. This election season, the coalition has launched a new non-partisan campaign initiative to empower a legion of activists to champion women's issues during the 2016 election season. The goal of the campaign is to influence public dialogue and focus candidates' attention on income inequity issues. PowHer is seeking to expand their network of advocates and educate voters on issues surrounding equal pay, caregiving, fair wages, reproductive choice, physical security, paid sick and family leave, access to better jobs, and more. We are encouraging local Leagues to think about these topics when you host your candidate forums. PowHer is focusing their campaign in where they have strong affiliations in Long Island, NYC, Rochester, and the Hudson Valley. They are very interested in expanding their reach into other areas of the state. If you are interested in partnering with PowHer for your candidate debates and forums email me and I can connect you with our contact at the organization. You can learn more about the campaign
here
.
LWVNYS Centennial Celebration Plans
As many of you already know, the years from 2017-2020 contain many opportunities for us to celebrate both women's history and League history. 2017 will mark the 100
th
anniversary of women gaining the right to vote in New York State, 2019 is the 100
th
anniversary of the League in New York State and 2020 is the 100
th
anniversaries of both the 19
th
amendment, granting women the right to vote nationally, and the national League. (see box below for specific dates).
In preparation for all of these centennials, the state League has formed a 100th Anniversary Steering Committee. Over 35 people have joined this Committee to date. It is co-chaired by Aimee Allaud, LWV of Albany County, Barbara Bartoletti, LWV of Albany County, and Barbara Thomas, LWV of Saratoga County. We have an honorary committee to help advise us as well: Shirley Eberly, LWV of the Rochester Metropolitan Area; Emily and Eugene Grant, LWV of Larchmont/Mamaroneck; Libby Hubbard, LWV of Huntington; Ruth Hinerfeld, LWV of Larchmont/Mamaroneck; and Evelyn Stock, LWV of Scarsdale.
This large Committee is further subdivided into four subcommittees. They are:
Events Subcommittee
Co-Chairs: Joan Johnson, LWV of the Syracuse Metro Area
Barbara Thomas, LWV of Saratoga County
Organize and implement educational programs to celebrate women's suffrage history in 2017 and League centennial in 2019

Organize or assist with celebratory activities of the state League alone or in conjunction with other organizations' activities (NYS Museum, Archives, etc)
Educational Subcommittee
Co-Chairs: Mary Berry, LWV of Albany County
Lisa Scott, LWV of Smithtown
Develop list of resources for local Leagues to use in organizing their own educational and celebratory events in 2017 and 2019, eg, speakers, films/videos, books, websites, etc.
Fundraising Subcommittee
Co-Chairs: Jane Park, LWV of Broome and Tioga Counties
Sally Robinson, LWV of the City of New York
Organize and implement fundraising campaign statewide

Support other subcommittees' activities when fundraising is involved
Historical Research Subcommittee
Co-Chairs: Phoebe Bender, LWV of Albany County
Martha Kennedy, LWV of Albany County
By creating this Committee, we will develop a unified and strategic approach to our anniversary celebrations so that all Leagues across New York will have consistent marketing materials and resources for celebrations in their own communities. If you are interested in joining this Committee, please contact our office at (518) 465-4162 or email Kate Jankowski at

kate@lwvny.org

. We also strongly encourage you to create a committee at your local League to implement celebrations and projects around these anniversaries in your area.
The next four years will offer us exciting opportunities to celebrate our League values and mission. There will be many other organizations celebrating women's suffrage and women's history and we look forward to seeing the creative ways you will partner with others to celebrate and gain visibility for the League. Please let us know if you have any ideas you'd like to share with the Committee on ways to promote our history and successes.
100th Anniversary Dates
November 6, 2017 100th
Anniversary of Woman Suffrage in New York State
November 19, 2019 100th
Anniversary of the League of Women Voters of New York State
February 14, 2020 100th
Anniversary of League of Women Voters of the United States
August 26, 2020 100th
Anniversary of the official certification of the ratification of the
19th
amendment by the US Secretary of State
WOMEN'S HISTORY STORIES
In honor of Women's Equality Day(this past week) WomensActivism.NYC is launching a crowd-sourced campaign to build a catalog of stories of 20,000 activist women by 2020.
Ask your members, constituents, friends, family, and social media followers to also create short posts today about women activists.
LOCAL LEAGUE NEWS
The Chautauqua League had a booth at the Fredonia Farm Festival August 26-27th. They offered free trial membership to anyone interested in joining their local League.

LWV of Schenectady County will hold a September Kickoff Luncheon at the Turf Tavern in Scotia September 14, 2016. Mary Zawacki, Curator of the Schenectady County Historical Society will speak. Mary Zawacki has served as head curator of the Schenectady County Historical Society and Mabee Farm Historic Site since 2014. She has been responsible for major new initiatives aimed at the engagement of diverse audiences. Of particular interest to Mary is the intersection of community and culture, and how that can be explored through storytelling. Her background includes a BA in History and French from SUNY New Paltz, and an MA in Cultural and Museum Studies from Newcastle University, in England.


At their annual meeting Huntington League members honored out going President, Judie Gorenstein with a proclamation of appreciation (photo left).

LWV of Brookhaven's book club will meet again on September 15th at 1pm. They will be reading Jane Mayer's Dark Money: The Hidden History of the Billionaires Behind the Rise of the Radical Right. Mayer's book traces the exceedingly impressive effort by the United States right wing to remake our political system and control the terms of the debate through foundations, think tanks, university institutes, and even by paying political commentators to publicize their point of view. The effort started many years ago and has strategically and successfully penetrated our political system in ways that are evident in this year's election effort.
LWV of Utica/Rome held a voter registration drive

at the Utica City Hall on the last day to pay the 2nd installment property tax. Great idea! And, the organ donation organization was present, too, to help answer questions about the organ donor registration option. (Photo on right by Tom McLoughlin)
A training session for people interested in helping with voter registration was held by the LWV of Nassau Counties, thanks to Barbara Epstein. The training session was held on August 24th at the Levittown Library.

LWV of the North Country held a voter registration drive at the Champlain Centre North Mall on August 13th.
Don't forget to have your bulletin editor send your local League newsletter to
bulletins@lwvny.org
so it will be posted on the state League website!
League of Women Voters of New York State

62 Grand Street, Albany, NY 12207

Tel: 518-465-4162; FAX: 518-465-0812

Facebook: League of Women Voters of NYS

Twitter: @LWVNYS