IN THIS ISSUE

Addressing Workplace
Violence & Harassment
Graduate Feedback


bête noire
Women's Leadership
Retreat First Edition
-----------------------------
2018 Workshops


WOMEN MOVING
FORWARD®
August 8-10
Westlake Village, CA
$3750

2 spaces left



Leading Projects©
Sept. 24-28
Westlake Village, CA
$5000

WOMEN MOVING FORWARD®
Oct. 10-12
West Chester, OH
$3750

3 spaces left



ADVANCED WOMEN
MOVING FORWARD®
Oct. 16-17
West Chester, OH
$2750

2 spaces left



Advanced Men's Course©
Oct. 23-25
Ojai, CA.
$4950

ADVANCED WOMEN
MOVING FORWARD®
Nov. 8-9
Westlake Village, CA
$2750

WOMEN MOVING FORWARD®
Dec. 5-7
Princeton, NJ
$3750

7 spaces left



Enabling Purpose Through Relationship©
Dec. 11-13
Westlake Village,CA
$3750

2019

Couples Course©
January 25-27
Hawaii, Hawaii
$2750
Women's Leadership
Retreat®
April 30-May 2
Ojai, CA
$4950
Full

Women's Leadership
Retreat®
New Edition
November 12-14
Westlake Village, CA
$4950

To bring WMF® or Advanced WMF®
to your town or company contact us
Spouses and Partners of Course Graduates can attend the Courses for half price
(this offer does not include the Advanced Men's Course or WLR)
To register for any course, retreat, or conference, contact our office. We accept MasterCard, Visa & American Express
There is a $500 discount when two or more people attend the same $3,750+ workshop from the same company and location.
You must register together and attend together
All prices are subject to change. No refunds are given
svvconsult@svanvleetconsult.com

Special Women Moving Forward®
Graduate Programs


Observing WMF®

All graduates are able to observe any WMF® public workshop

Availability is based on space
cost: $250 total ($450 US in Another country)


To Observe

contact Susan to reserve space.

Reviewing WMF®



A

ny graduate can attend a WMF® public workshop and be a full participant in the workshop


You will need to fully participate and be present for the entire workshop.

cost: 50% of the workshop cost
(currently $1875 in the US)

Reviewer spaces are based on availability.

Contact us for more information.



2019 Women's Leadership Retreat

®

April 30- May 2, 2019

Ojai, California

$4950

April 29 Make-up day




Advanced Men's




Course©




Oct. 23-25
Ojai, CA.

For those of you who want to bring this very special workshop to the men in your company contact us to schedule one.

This is the Men's version of WMF®

Men all over the world have taken this workshop and have been surprised by the results.

The cost:

$40,000 for up to 14 men

We strongly recommend
this workshop be done in locations and
companies where WMF® has been held.

If you only continue to train women but do not also re-train men you just make women more frustrated.




THANK YOU!


17 Women Moving Forward® Graduates from all over the world came
together and supplied over 3000 items to the 400 Detainees & their children at the Immigration Detention Center in Bakersfield, California.
One of the 3 Social Workers there let us know what was needed.
We sent books on trauma, bibles, prayer cards, art supplies, toys and puzzles for them.


We have given new life to the Social Workers and to the detainees and
their children.


I am so proud of our graduates!


There is always more to do so if you would like to help contact Susan
for more information.
Graduate Feedback: Immigration



Hello Susan (and John).....I always read your newsletter even though I have been "retired" for nearly 20 years, now. Your teachings during my working days have had a positive impact on me as a mother, wife, leader and citizen. I think of both of you often and just had to send a note re my thoughts on immigrants and immigration (Your editorial was great, in my opinion, and so very personal....thanks for sharing your family's personal journey to the US).

Very few US citizens are 100% American Indian, so the vast majority of us are immigrants, to one extent or another. That's why I cannot understand or even, sometimes, believe what I am hearing! The extreme, negative rhetoric I hear and read every day.regarding immigration and immigrants is so personally distressing to me and so inaccurate, in my opinion, that I just do not understand why more citizens have not spoken out. Thanks for speaking out in your editorial.

The King has NO clothes! The King is NOT truthful! The King has ulterior motives that are not aligned with old fashioned US values!!

With the current US population in negative growth, as many other developed nations are, where are our future citizens going to come from, if not immigration? The birth rate across all of our US melting pot is DOWN significantly in that we are not even replacing our current numbers for the future.

As a nation, we are now creating the future where our sons and daughters and their sons and daughters, will live, work, and either flourish or fade. I sincerely pray that sanity, empathy, reason and old FASHION, US Values return to our government's collective leaders and that those future generations flourish....if sanity, empathy, reason and those old fashion US values do not return soon, the US, as we know it today (or maybe I should say: the way we knew it 18 months ago), will fade into

oblivion

like so many other societies have faded and essentially, disappeared, in the past.

The many successes and liberties the US has achieved for its people over the past 2 1/2 centuries, may very well fade into the past and become a very small footnote in history that few will read. I fear for our policies and choices in many areas and at many levels that are being made now. The next few years, given what seems to have become the norm within our leadership, is extremely scary to me..




noun, French for
a person or thing that one particularly dislikes or that one blames for one's own problems

As a Social Worker I have been the

bête noire for many clients. Sometimes you are called upon to do so in a

professional capacity.

As CEO of SVVCI® I have also been put in that position many
times by some of you and by your companies. It is never
a comfortable position especially when people are calling
you names, openly trying to ruin your reputation,dismissing
you and what you bring to the table or trying to pick a fight
with you.
I endured it for the "greater good"and because I knew it was
time limited until an issue or person could be resolved.
We made great headway using
bête noire
as a way to change
a culture.

You take on the role because someone or some company isn't
taking responsibility for something for which it is clearly responsible. Like some of your companies who wanted to
blame me for the sexual harassment in their company or
like some of you using me as a way to get your way with
your company.

You see, you cannot be the bête noire unless someone,
or a company, has abdicated their responsibility.

I know some of you have played that role yourselves.

So as I approach our 40th anniversary as a company I have made
some decisions, "Moving Forward".........

I am no longer available to be a bête noire, scapegoat for you or for your company. I am sure you will find many
other consultants willing to play that role (not as effectively
as I did I'll bet) if you offer them enough money.


That said if you are responsible for your life and/or your
company is responsible for it's actions I'm happy to support
you and them! If you present yourself to us as willing to
take responsibility for your life or your company's foibles
we will continue to work with you. We no longer have time
for those of you unwilling to take 100% responsibility.

You need to think about how you have done this in your
work and your personal life and make some choices about
playing this role moving forward.

Let me know what you think..............................
Steps to Take to Address Workplace Violence


MS. Magazine had a great article last week on what women's groups
in the US and elsewhere can do to significantly change what happens
for women and men in the workplace:

1. Cover all workers whether they are temps or contractors. They all
should be covered by company policies regarding sexual harassment
and assault.

2. Change the Legal Standard for proving Sexual Harassment
In 1985 the US Supreme Court ruled that sexually harassing
Behavior must be "severe or pervasive."

3. Remove Caps on punitive and compensatory damages. If we've learned
anything it's when their $ is at risk they make changes needed.

4. Extend the time to file a complaint. In the US you must file within 180-300
Days. For most women, we're not even ready to deal with this rationally
for years after it happens to you.

5. Make Employers responsible for harassment by any supervisor.
Companies should be responsible for all harassment done by their
employees. They hired these people and pay them!

6. Hold Harassers PERSONALLY liable. If we could freeze personal
assets of the harasser that would change the paradigm!

7. End mandatory arbitration and collective-action waivers and clauses.
Most of you signed a document, when you were hired, forcing you into
arbitration so you are now blocked from going to court.

8. End pre-dispute nondisclosure requirements. This is another way your
company tries to silence you; by requiring you to sign off on
nondisclosure agreements BEFORE you even begin your first day on
the job.

9. Increase accountability and transparency. Businesses and governments
should be required to disclose harassment settlements to the public.
Senator Warren and Representative Maloney and Rosen have introduced
The Sunlight in Workplace Harassment Act.

If we work toward all or even one of these in our own companies, States &
Countries we can get this done!

What do you think...........
Women's Leadership Retreat® New Edition!!!

November 6-8, 2019
Four Seasons Hotel & Spa
Westlake Village, CA. $4950



So many of you have complained that you will not ever

be able to attend a WLR® since it is always full

by the end of Day 1 of the prior year.

WE HAVE HEARD YOU!!!!





Now you can attend!!!! If you have taken WMF® and

Advanced WMF® and you are director level or above

you are now eligible for:



The NEW EDITION WOMEN'S LEADERSHIP RETREAT®




Nov. 6-8, 2019





We already have 5 women registered so there are Only 7

spaces left! To register Contact Susan ASAP to have a conversation!
Susan leading the first Women Moving Forward®



SVVCI® 40th Anniversary Summit

Keep watching the newsletter for how we plan to mark the occasion.
We know for sure that we will be collecting your stories about your
"MOVING FORWARD." So if you would like to contribute one please
send it to us at our E-mail address: svvconsult@svanvleetconsult.com
I am looking forward to hearing from you!


Couple's Course January 25-27, 2019
3 couple's already registered. Only 3 more spaces available!
Women's Leadership Retreat April 30- May 2, 2019

Women's Leadership Retreat Nov. 6-8, 2019


5 spaces taken/ only 7 spaces left!


Women Moving Forward® August 8-10, 2018


4 spaces left!
Register on line here


2019 THE COUPLES COURSE

The Waikoloa side of the Big Island is fine and not effected by the Lava Flow!!

You will be safe!!
2018 Couple's Course


2019 Couples Course
January 25-27, 2019
Marriott Waikoloa Big Island Hawaii
If you want to register for 2019 let us know.
Only 3 couple spaces left



$3000 per couple. One of the couple must have attended a SVVCI® workshop. We recommend however that both have attended if at all possible.

(includes lunch all 3 days, continental breakfast and
afternoon snack).
HOLDING A
WOMEN MOVING FORWARD®
If you have 8 women "ready to register" for a particular date we will schedule a Women Moving Forward® or
Advanced Women Moving Forward® in your area.

In the US the cost per woman for Women Moving Forward® is $3750. Outside of the US contact us for pp cost.

Cost for Advanced in the US is $2750 pp contact us for cost outside of US

Contact Susan ASAP to schedule if you plan one of these in 2018! Our schedule is getting pretty full for the first 6 months
of 2018.
Order your copies of the Women Moving Forward®
books here:


Click here for Amazon
Click here for Amazon UK




PURCHASE 2 BOOKS GET $500 discount on our Women Moving Forward® Workshops!!!!
WOMEN MOVING FORWARD®

12 YEARS OF THE WOMEN'S LEADERSHIP RETREAT® CONCEPTS


AND

Order Now on Amazon by clicking below:

You can order in Paperback or iBook versions!
Also Available at Barnes & Noble
BUY 2 BOOKS AND GET $500 DISCOUNT ON ANY
WOMEN MOVING FORWARD WORKSHOP®

simply show us your sales receipt to receive discount!!


2018 WLR® 4 of our 13 attendees



April 30-May

2, 2019 Women's Leadership Retreat®


FULL


November 6-8, 2019 Women's Leadership Retreat®


only 9 spaces left!!
To register for any of our workshops go on line to svanvleetconsult.com, call our office at 303-660-5206 or E-mail us!


All spaces are available on a first come first serve basis! Don't wait
to register These workshops will fill up many months out!

Click on link below and register or e-mail or call!
Forward
®
or Advanced Women Moving Forward® To Your Area
To have us schedule a Women Moving Forward®

Public Workshop or an Advanced Women Moving Forward®
in your area you will need to register 8+ women
Prices differ by country and US state.

We will then fill the rest of the spaces with women from
other companies and areas unless you purchase all 12
spaces for your company.

For more information contact Susan
Women Moving Forward®
For Your Company or
Organization
To hav
e a Women Moving Forward®
workshop that
is just for your Organization the fee is $45,000+ USD
any where in the world for up to 12 women

For more information contact us at
svvconsult@svanvleetconsult.com
Women Moving
Forward® Website!!!

www.womenmovingforward.com
Visit it for all the updates & news about
Women Moving Forward® and
the Women's Leadership Retreat©. Refer your friends to it.
When you google us we are in the first 5 listed as:
Original Women Moving Forward®.
All of the back issues of the WMF Newsletters are also there.
Twitter
Follow Susan on Twitter
Google Twitter.com and make a request to follow
Susan Van Vleet
on twitter
Linked In
Become a business link to us on Linked In
Request a "link" to Susan Van Vleet
Facebook
Become a friend on Facebook
Request becoming a "Friend" to Susan
Graduate Lunches & Dinners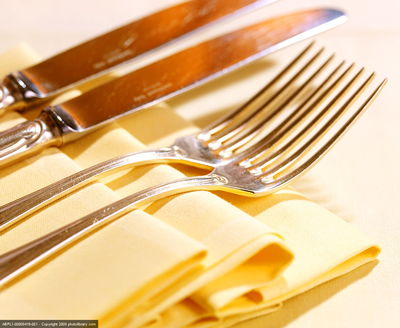 Any Graduate of Women Moving Forward from
any
company can attend. There is no cost to the
graduate.


MONDAY Oct. 15, 12 Noon
West Chester, Ohio


RSVP to SVVCONSULT@SVANVLEETCONSULT.COM
by MAY 28
About Susan Van Vleet
Consultants, Inc.
Susan Van Vleet Consultants, Inc.®
An International Consulting Company
31416 Agoura Rd. Suite 255
Westlake Village, CA 91361
phone: 303.660.5206
E-mail:
svvconsult@svanvleetconsult.com