| | |
| --- | --- |
| | |
| PSHH President/CEO John Fowler | |
I am often asked, "who does PSHH build homes for?" The easy answer to that is - People!
Currently in our construction pipeline we have town homes for families in Goleta, cottages for veterans in Santa Maria, and apartments for seniors in Paso Robles. We recently finished a renovation of an entire development for people living with disabilities and I'm hoping to close a deal very shortly so we can provide more housing for the formerly homeless in Ventura.
I'm also out and about right now promoting our workforce housing model in San Luis Obispo so that people like Cal Poly grads, software developers, teachers and health professionals can afford to live where they work, where they worship and where they recreate - all hallmarks of a thriving and inclusive community.
On the home ownership side, we are currently helping people build their own homes who work in ranching, accounting and engineering and their "sweat equity" is being contributed alongside fellow owner-builders who work in hospitality, the wine industry and construction.
A few days ago we celebrated the grand opening of Los Adobes de Maria III, housing this time for people working in agriculture. With every ribbon cutting, and this was our 52nd such celebration, we welcome all kinds of people home.
So who do we build for? You might be surprised who lives in a PSHH home. They could be your neighbor's caregiver, your child's educator, or everyone's much-appreciated first responder. In fact they could be any one of the people we depend on and admire every day, and who help make the Central Coast such a great place to live.
John Fowler, CPA
President/CEO
PSHH Announces New Education Director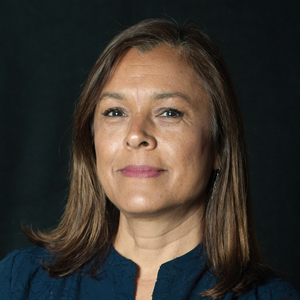 Alejandra Mahoney has been promoted to Director of Education. The

Santa Maria resident, has been with PSHH for 12 years and previously was the nonprofit's Senior Manager of Educational Programs. Alejandra will

build on the

16-year-old, site-based service offered to residents of PSHH's affordable housing developments throughout the Central Coast.

Read more
We're always on the look out for great people to join our team like 23-year veteran VP of Home Ownership Sheryl Flores and Construction Supervisor Chris Andrews.
Amongst other opportunities, we're currently looking for a special events coordinator, a senior project manager and a grant writer.
Visit
our website
for more details on all our open positions
.
It's Back to School Season!
Pencils are getting sharpened and backpacks adjusted. School's back in session! Through site-based Learning Centers, PSHH fosters a love of learning in children throughout the Central Coast. Through your support, children in grades K-8 receive after school tutoring and high school and college students receive guidance and support for success in higher education.
Help kick off the school year right with a donation to Education today.
Property Management




Home Ownership

Sequoia Apartments

Celebrating 18 years

Located in Morro Bay, this 12-unit development is a limited partnership ownership between PSHH, South Bay Improvement Assoc. and Fannie Mae.




Villa Campesina

Celebrating 27 years

Featuring 62 homes, this Moorpark neighborhood was Ventura County's first US Department of Agriculture self-help program for low-income families.



Full house(s): Peoples' Self-Help Housing welcomes farmworkers to third low-income development
Santa Maria Sun reporter Kasey Bubnash recaps the grand opening of Los Adobes de Maria III. Read more


An affordable housing complex in Santa Maria opens its doors to local farm workers
KCOY/KEYT reporter Nathalie Vera covers the grand opening ceremony for Los Adobes de Maria III. Watch here

Affordable farm worker housing opens in Santa Maria
KSBY reporter Megan Abundis reports on the new Los Adobes de Maria III. Watch here

Last month, John stepped into the studio and chatted with Neil Kreisel of AHA! Presents about PSHH's

education program. Listen here