Edited by
Laurel Baer
Produced by
Lauren Tucker


VILLAGE PROGRAMS
Regist

er for these programs by calling 773.248.8700 or
Village Members receive registration priority.
Payment confirms your registration and is due in advance.

Let the Village office know if you need a ride!
As the Village grows, from time to time events with limited attendance are fully subscribed with a waiting list. If you wish to participate in any event, please sign up early. You can do so by calling the office at 773.248.8700 or e-mailing celebrate@thevillagechicago.org.
SUGGESTION BOX
The Village Chicago welcomes any comments, suggestions, or concerns.


Please
click here
to fill out our form to give the Village office your feedback. Thank you!
AUGUST PROGRAMS
Monday Memoir Writing
with Beth Finke
Mondays, ongoing
July 17-September 11
(No class September 4-Labor Day)
Hosts: Pam and Mel Washburn
(Lakeview & Fullerton)
Guests-$90 for the 8-session series
Participants write short pieces and share their writing on various topics, exploring events in their lives. Sessions are led by Village member Beth Finke, an award-winning author, teacher, journalist, and NPR commentator.
The Thursday Memoir Writing group is taking a brief
hiatus and will resume
sessions this fall.
Silver Screenings: His Girl Friday (1940)
Sunday, August 20
11:00 AM-1:00 PM
The Admiral at the Lake
(929 W. Foster)
Members & guests-free
Cynical reporters cover the upcoming execution of a simple-minded murderer. The greatest comic dialogue ever written. Cary Grant, Rosalind Russell, Ralph Bellamy, plus the greatest set of character actors ever assembled in Hollywood. Adapted for the screen by Ben Hecht & Charles MacArthur from their play Front Page,
which was based on their years as reporters in Chicago.
Viruses, Spam, and Malware,
OH MY!
Tuesday, August 22
10:30-11:30 AM
Village office
(2502 N. Clark St.)
When your computer is slow, erratic, or something just does not feel right, what do you do? Is your computer infected? Your computer can be infected in a number of ways, including clicking on website links, downloading apps from the internet, and opening infected email attachments. But we believe "understanding your enemy makes you stronger." In this class, Chicago Methodist Senior Services technology specialist, Raymond, will teach you how to protect your computer.
Rush Generations Presents
In Total Control:
Managing Women's Incontinence
Wednesday, August 23
1:00-3:00 PM
Rush University Medical Center, Professional Building
(1725 W. Harrison Street,
5th Floor - Elevator II)
Members & guests-free
Join Village Strategic Partner, Rush University Medical Center, for this Rush Generations lecture. Learn about ways to improve bladder control. Whether it's minor or more problematic, lots of women are dealing with urinary incontinence. Come learn from experts about the very core of your body and the help available for women's incontinence.
Walk with a Doc: Stroke Awareness and Prevention
Friday, August 25
11:00 AM-12:00 PM
Meet at the Lincoln Park Zoo entrance off of Cannon Drive
Members & guests-free
Despite advanced treatments and improved understanding of stroke, it remains one of the top global causes of death. Fortunately, early identification and intervention can dramatically improve mortality and residual effects. Walk with a Doc is a nationwide program with emerging chapters throughout our diverse Chicago neighborhoods. Leading this walk is Village member Dr. Neelum Aggarwal, a cognitive neurologist at Rush University Medical Center and co-leader of the CEERIAS group (Community Engagement for Early Recognition and Immediate Action in Stroke). After a 5-minute talk about stroke awareness, identification, and prevention, you'll set off on a 45-minute walk during which Dr. Aggarwal will be available for questions and conversation. Please note that this walk is not totally accessible.
Registration deadline: August 21
Wine and Cheese for
Prospective Members
Friday, August 25
5:30-7:00 PM
Hosts: Pam & Mel Washburn (Lakeview & Fullerton)
This informal wine and cheese gathering for prospective members provides an opportunity to learn more about Village life as well as the chance to meet Village founding members and staff.
Lights Out, Everybody: Mystery and Horror During the Golden Age of Radio with Steve Darnell
Sunday, August 27
3:30-4:30 PM
Brookdale Lake View
The Living Room
(3121 N. Sheridan Rd.)
Steve Darnall is a writer and radio historian who has been sharing the sounds of radio's early years since hosting the radio show "Radio's Golden Age" at the age of fourteen. In 2005, he took over as publisher and editor of nostalgia digest, a national publication dedicated to the golden age of entertainment. For the last eight years, he has hosted "Those Were The Days," the long-running old time radio showcase heard every Saturday on WDCB-FM. He is also the host and producer of the monthly nostalgia digest podcast. Light refreshments will be served.
Winter's Jazz Club and
the Andy Brown Trio
Sunday, August 27
7:30-9:00 PM
Winter's Jazz Club
(465 N. McClurg Ct.)
Join us for a Sunday evening of jazz and enjoy the melodic, swinging sounds of top jazz guitarist Andy Brown and his trio at Winter's, Chicago's new jazz club in Streeterville. The set begins promptly at 7:30 PM with a one-drink minimum per set-drinks are approximately $10 each (not including tax and tip).
Registration deadline: August 21
An Evening with Kevin Coval:
A People's History of Chicago
Wednesday, August 30
6:00-8:30 PM
Lincoln Park Presbyterian Church (600 W. Fullerton Ave.)
Members & guests-$25 (price includes the book)
Join us for a summer barbeque and an evening of history and stories with Kevin Coval, the author of A People's History of Chicago and Artistic Director of Young Chicago Authors for a stop on his year-long journey to visit each of the 77 neighborhoods to tell "...the most radical and real and celebratory and difficult parts of our Chicago story we often times forget or didn't know in the first place." All ages are welcome! If the cost is prohibitive, please call the Village office to inquire about scholarship tickets.
SEPTEMBER HIGHLIGHTS
The entire September program calendar will be mailed soon. Until then, here is a sample of what's to come.
Labor Day Cookout
Monday, September 4
3:00-6:00 PM
Hosts: Rick and Lois Stuckey
(Fremont St. & Armitage Ave.)
Join the Stuckeys for a Labor Day cookout and potluck. Sausage, corn, dessert & drinks provided. Each attendee is asked to bring a side dish or appetizer, plated and ready to serve.
Only a few spots left!
Tour of the Murakami Exhibit
at the Museum of
Contemporary Art
Tuesday, September 5
2:30-5:00 PM
Museum of Contemporary Art
(220 E. Chicago Ave.)
Please note that the museum is free to Illinois residents on Tuesdays. The registration fee for this program covers the cost of a private docent-led tour of the exhibit.
Take a guided tour of MCA's new exhibit,
Takashi Murakami: "The Octopus Eats Its Own Leg
."
Known for his collaborations with pop icon Kanye West and fashion house Louis Vuitton, and for vibrant anime-inspired characters, Japanese artist Takashi Murakami (b. 1962) has blurred the boundaries throughout his career between high and low culture, ancient and modern, East and West. Tour begins at 3:00 PM, meet at 2:30 PM. Optional self-hosted dinner at True Food Kitchen (Erie & State) immediately following the tour.
1 spot left! Reservation deadline: August 18.
Men's Discussion Group:
A Visit to The American Writers Museum
Wednesday, September 13
11:00 AM-12:00 PM
Please meet at 10:45 AM for an
on-time start
Optional Self-hosted lunch to follow at Panda Express (Lake St. at Wabash Ave.)
The American Writers Museum
(2nd Floor, 180 N. Michigan Ave.)
Take a guided tour of The American Writers Museum, a recently opened, multimedia facility that highlights the great contributions of American authors and includes a display of Chicago writers. Registration deadline: Wednesday, September 6.
Village Art Committee Presents: Roger Brown Home
and Studio Tour
Tuesday, September 19
11:00 AM - 12:30 PM
Optional self-hosted lunch immediately to follow the tour at Dawali Mediterranean Kitchen
Roger Brown Study Collection
1926 N. Halsted St.
Registration deadline:
September 11
Take a tour of the former home and studio of renowned artist and School of the Art Institute of Chicago alumnus, Roger Brown. The Roger Brown Study Collection is an artists' museum featuring works by Chicago Imagists, self-taught artists, folk and tribal art and objects from material and popular culture, costumes, textiles, furniture, travel souvenirs, and a Ford Mustang in the garage--all of which were touchstones that fueled the intense and demanding work of being an artist. Please note that the tour is not fully accessible. The collection is located on the second floor and in two stairways, accessible by two 19th century original stairways.
Recovery on Water: A Tour of the Bridgeport Boathouse
Saturday, September 23
11:00 AM-1:00 PM
Recovery on Water (ROW)
(2828 S. Eleanor St.)
Members & guests-free
Recovery on Water (ROW) is a rowing team that gives patients and survivors of breast cancer the unique opportunity to interact, become active in their recovery, and gain support from fellow survivors. You are invited to tour ROW's beautiful new Bridgeport Boathouse, designed by Jeanne Gang and located on the south branch of the Chicago River. Enjoy the chance to row on the indoor machines and witness a demonstration of on-water rowing from the dock. Your tour of the boathouse will provide a snapshot of the many ways the team at ROW is improving the quality of life for people diagnosed with breast cancer.
Celebrating 15 Years of
The Village Movement
with Dr. Atul Gawande
Monday, September 25
3:30 - 4:00 PM: Arrivals, mingling and a short welcome
4:00-5:00 PM: Viewing of the presentation
Church of the Three Crosses
(333 W. Wisconsin)
Members and guests-free
Celebrate the 15th Anniversary event of Beacon Hill Village and the Village Movement! Enjoy a satellite presentation by Dr. Atul Gawande, surgeon, public health researcher and author of bestselling books such as Being Mortal: Medicine and What Matters in the End. Please note that this presentation is a watch party for a live streamed event in Boston.
FAVORITE PASTIME GROUPS FOR VILLAGE MEMBERS
Basic Meditation
Join this group, hosted by Ellen Stone Belic, to learn and practice basic meditation techniques. This is a great opportunity to start or renew your practice - and to experience the joy and multitude of benefits of meditation. The next session will be led by Sandra Kirmeyer on:
Tuesday evenings (5:45 PM set up; 6 PM start): August 22, and 29.
Saturday mornings (9:45 AM set up; 10 AM start): August 26.
If you would like to attend or receive notices of upcoming sessions, e-mail Ellen at
ellen@stonebelic.com
.
***
Bridge
This group regularly meets on
Wednesdays
from 10:00 AM to 1:00 PM in members' homes, usually with three tables. The next meeting will be hosted by
Stefanie Clark
on
August 23
. If you are interested in joining, please contact
Diana Phillps
at
dsphillips44@gmail.com
.
***
Just Restaurants
We are fortunate to live in one of the world's great food cities and our vibrant restaurant group takes advantage of all there is on offer. From BYOB to BBQ, French to fusion, seafood to steak--we try them all.

If you want to receive information about these outings, please contact Helene Stoffey at hlnstvns@gmail.com.
Knitting with Friends
The knitting and crocheting group meets most Wednesdays from 3:00 - 5:00 PM at Sister Arts Studio (721 W. Wrightwood). Beginners and experts are welcome to join. The group will be working on their own projects -- and if asked, will make items for those in need such as the hats, scarves and mittens they made for the Night Ministry. Bring your needles and yarn, maybe even some coffee or tea. Sister Arts Studio will be happy to supply needles and/or yarn, patterns, and tips.

For more information, please contact
***
Saturday Afternoon at the Movies
Each Wednesday, Village member Mel Washburn sends an email to all members of the group. This email selects one of the films being shown at the Landmark Century Cinema (2828 N. Clark St.) and suggests a time on the following Saturday when members of the group will gather to watch the movie. On that Saturday members come to the Cinema and watch the movie. After the film, they gather in the bar/lounge area of the theater for a self-hosted beverage and lively discussion of the movie.
Six at The Table
With this group, you will have an opportunity to share a meal with three or four other members several times throughout the year. Everyone in the group hosts one meal for six and it can be anything the host wants -- brunch, lunch, dinner, or a picnic -- whatever suits you. Once the date and type of meal is announced, members of the group sign up -- first come, first served.
If this interests you, please contact Sheila Ganch at
sgsculpture@yahoo.com
to be added to the list.
WAYS TO STAY FIT
Village Yoga Program
Mondays, Ongoing
3:00 - 4:30 PM
Yoga Circle
(401 W. Ontario)
Special yoga program led by
Village member Donatella Santoro and her colleague, Cheryl Hurst, both taught and inspired by Gabriel Halpern's yoga technique, will bring a self healing approach to yoga.
See
www.yogacircle.com
for a list of prices and packages.
***


Pilates
Eight-session series:
Tuesdays, Ongoing
10:00 - 11:00 AM
Studio 1002
(1002 W. Diversey)
Members only-$160 for the series of 8 sessions
Payment goes directly to Studio 1002.
***
NIA
10:30 - 11:30 AM
Church of the Three Crosses
(333 W. Wisconsin)
Members - $64 for the series of 8 sess

ions, or $10 per session;
Guests- $100 for the series of 8 sessions, or $15 per session.
For personal growth, body-mind-spirit fitness, and lifestyle practice fusing dance, yoga, and martial arts.
Join in anytime!
SPECIAL OFFERS
Check out these special offers for Village members to stay active.
Chicago Athletic Club
Click here
for details on their discounted membership rates. Contact the Village office for information on obtaining a one-month free trial membership.
CityWide Super Slow
High Intensity Strength Training with Personal Trainers.
1901 N. Clybourn Suite 201
773.281.7569
Monday - Friday 6 AM - 8 PM
Saturdays 6 PM - 3 PM
Members will receive a complimentary one-hour introductory session -- a high intensity personal training session tailored to each individual. A $75 value. Or members can purchase a gift certificate for $75 which includes one introductory session and three personal training sessions.
This is for new clients only and the offer ends 12/31/17.
Chicago's premier SuperSlow® facility, where high intensity training generates the fastest and greatest results!
XSport Fitness
Click here
for information and a printable flyer you can redeem for a discounted gym membership. Contact the Village office for information on obtaining a 7-day trial membership and special rate for Village members only.
Board of Directors
Kathleen Kologdy, President
Mary Ann Schwartz,

Vice President
David Baker, Vice President
Nancy Felton-Elkins, Vice President
Joan Goldstein, Secretary
J. Dirk Vos, Treasurer
Advisory Council
Neelum T. Aggarwal, MD
Joanne G. Schwartzberg, MD
Michael Spock
Immediate Past President
Ruth Ann Watkins
Founding Executive Director

Dianne S. Campbell

PARTNERS
The Village uses an asset-based approach to identifying first-rate resources for members, leveraging existing strengths within our communities. This approach has led to the formation of strategic partnerships with two organizations chosen for the breadth and depth of their capabilities and their recognized expertise in the health and well-being of older adults.
CJE SeniorLife™
Rush University Medical Center
Dear Neighbors,
Webster defines resilience as "
an ability to recover from or adjust easily to misfortune or change."
According to author Diane Coutu, "Resilient people possess the characteristics -- a staunch acceptance of reality; a deep belief, often buttressed by strongly held values, that life is meaningful; and an uncanny ability to improvise." All of us have the ability to develop more resilience -- to choose to view hardships through a different framework -- we cannot always control what life throws at us -- but we can choose to take ownership of it and move on from there.
So resilience is a strategy, a process -- not just a personality trait -- and it is rooted in optimism. Within the Village, we see lots of resilience and recognize it as an important component of well-being. Below, you will see personal stories of resilience from individuals from their mid-twenties to their mid-eighties. All of these people are connected to the Village and demonstrate how important intergenerational relationships are to both younger and older people; and that our ability to share and learn from each other's life experience has nothing to do with age. They also illustrate how the Village is striving to be a resilient organization -- to respond to changes in the environment and the new and changing needs of our members with optimism and flexibility. We are in this together!
President, Board of Directors
A Primer on Resilience and How to Acquire It
The Source of Resilience Is Optimism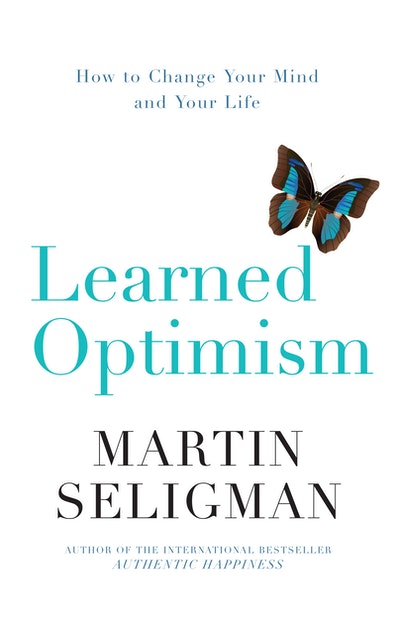 Ann and Mary both suddenly lost their part time jobs and went into a tailspin. After a couple of weeks, Ann told herself "It's not your fault, you are good at what you do." She then updated her resume and found another position. Mary thought "I'm no good under pressure, I'm too old to find work." and actually never did.
Failure and setbacks are part of life -- and some people exhibit Ann's resilience while others do not. What causes this? Dr. Martin Seligman, known as "the father of positive psychology," says "...o
ver 15 years of study, my colleagues and I discovered that the answer is optimism."
We discovered that people who don't give up have a habit of interpreting setbacks as temporary ("It's going away quickly"); local ("It's just this one situation"); and changeable ("I can do something about it."). Seligman and others also learned that these skills can be taught.
Read more.
Optimism Can Be Acquired
Having a positive outlook in difficult circumstances is
the
most important predictor of how quickly people recover from adversity. With that in mind, researchers wondered if they could inject some positivity into non-resilient people to make them more resilient.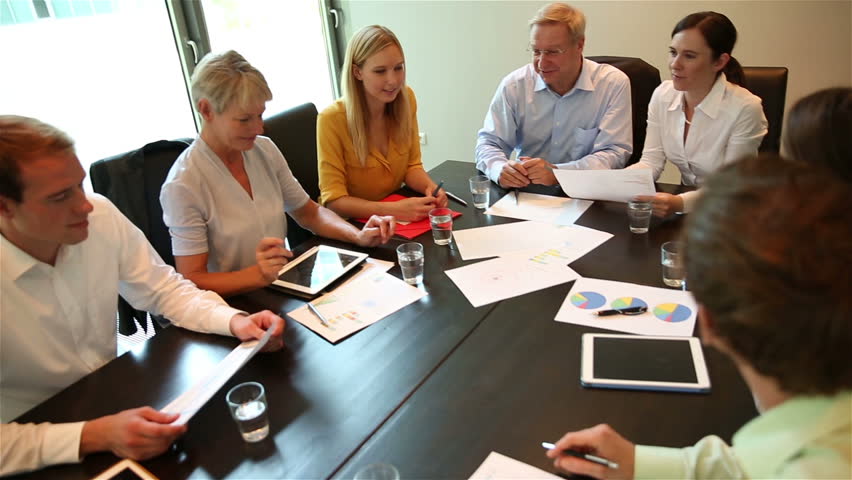 They primed subjects by telling some of them to see a task as a threat and told others to see it as a challenge. Resilient people who saw the task as a challenge did fine, as predicted. Interestingly, so did resilient people who were told to view the task as a threat. The people who benefited from the priming were the non-resilient people who were told to approach the task as an opportunity rather than a threat. They suddenly started looking like highly resilient people and bounced back quicker than they otherwise would have -- demonstrating that optimism can be encouraged and acquired.
Read more.
Some Strategies for Learning Optimism
Many psychologists believe that optimism is sabotaged by a pessimistic
self-explanatory style
-- the tendency to attribute the causes of adversity to forces that are
permanent
("This isn't changeable"),
pervasive
("I can't cope with anything) or
personal
("This is all my fault"). When faced with a setback, here are some ways to foster an optimistic, self-explanatory style by reminding yourself:
It's Not Permanent:
When faced with a negative event, optimists try to see the event as temporary and caused by temporary issues. For example, "I was kind of tired today, so in this case, things didn't go so well."
It's Not Pervasive:
Optimists apply pervasiveness to things that go well ("I am really good at this kind of task") and do not apply it to negatives ("This time, I made a mistake on that task").
It's Not Personal:
Optimists give themselves credit for the positives ("I did that really well") and don't blame themselves for adverse events ("That was bad luck"). Pessimists however, take personal blame for the bad stuff, and put the positives down to external influences.
Analyzing

Self-Talk:
Listening and analyzing self-talk takes a bit of practice, but is worth the effort. Start off with the small stuff. Let's say you missed the bus. Was it your fault? (Not personal!). Are you always late for everything? (Not pervasive!). Or, was it just bad luck? (Not permanent!) -- after all, everyone has a bad morning now and again. Read more.
Fighting Back
by Kathy Zartman
(Kathy Zartman and husband Jim are one of the founding families of the Village.)

I never expected to order a T-Shirt that says "My grandma is a boxer," but it's on my to-do list.
When my neurologist confirmed I had "Parkinsonism," I researched the subject and was surprised to learn that one recommendation is a program called Rock Steady Boxing. Strenuous exercise, particularly when it involves challenging brain activity, can dramatically slow the progression of this incurable disease. Several sports qualify, and high on the list is the non-contact version of boxing.
Chicago is fortunate to have several
Rock Steady
classes and I am enrolled in one at Edgewater Fitness Center on Bryn Mawr. My initial assumption was that participants would be mostly men, but a visit to their website showed white-haired women who looked like me, pummeling the bags mercilessly. Another Village member, Elanor Reiter, has also joined as a Rock Steady boxer.
For several months, I have attended two classes a week. It's exhilarating! We are perfecting jabs, hooks and uppercuts as we learn footwork that improves balance and agility. The range of disability is wide; people with a recent diagnosis may be standing beside someone who has lived with PD for decades, and some do their boxing from a wheelchair. More importantly, we know that we will not encounter pity. The coaches are very tough and demanding, but respectful, qualities important for everyone, but particularly in our situation.
I am in awe of the courage and determination shown by my classmates. The friendships formed are significant, too. Last winter, I joined the Parkinson Project of Hubbard Street Dance, not available during the summer. Camaraderie is so strong that one of our "dancers" organized a mid-summer potluck (we missed our regular times together). About 40 of us, including some spouses and friends, showed up.
It's my luck to live in a time and in a place providing opportunities for people with Parkinson's. Count me in! We are fighting back.
Resilience Shaped by Experience
by Mel Washburn
(Matthew Berglund is a Village volunteer who uses his tech skills to help members when they request it)
Matthew Berglund is 25 years old and lives in Downers Grove with his father and a younger brother. His mother passed away a few years ago. He just graduated from DePaul with a degree in Information Technology and would like to find a job in cyber security. Currently, he is working at an electronics store while looking for a job where he can use his degree. He has had lots of interviews. While he has no job offers yet, he continues to be eager and optimistic in his job search.
Says Matthew: "I think my resilience stems from when my mom was in the hospital. I was a sophomore in college and I was my mom's surrogate decision maker because she was on a lot of medications. I had to learn how to balance my school responsibilities with visiting my mom and being the disseminator of information to my family.
"Looking back, I recognize that I was resilient during that time because I had to be. But in the moment, I felt I was doing what I needed to be doing for myself and for my family. I know that I am more resilient having experienced it, and I can relate my resilience in that situation to other stressful situations and know that I can get through them."
He overcomes adversities by paying attention to and learning from his mistakes and being willing to, and recognizing the need to, adapt to different challenges.
"Definitely, I view myself as more resilient as I have gotten older. I feel that has to do more with experiences that have shaped my resilience and not necessarily with my age."
"Resilience Led Me Here"
by Bonnie Kepplinger
(Niki Fox is a former Village intern and now a part of the office team.)

What is resilience? For 40-year-old Niki Fox, it is "examining perception, developing a positive attitude, and finding the resources to support oneself through challenging life events." A social worker, former Village intern, and present Village office staffer, Niki learned the meaning of resilience when she lost her mother to cancer. "I discovered how to dig deep within myself and juggle stressful situations as I helped support my mother in navigating the physical and emotional aspects of her health care issues and end-of-life matters. And after her death, I learned that processing grief is as unique as each person and not to be too hard on myself in doing so."
| | |
| --- | --- |
| | |
| | Niki (R) with her mother, Terri. |
After her mother's death, Niki entered the Master of Social Work program at Loyola because she wanted to help others navigate the healthcare system. This led directly to her internship with the Village.
As a Village intern, Niki observed that everyone has special gifts and skill sets to deal with life stressors such as health issues. When facing her own health challenges, she was able to use many of the resources similar to those the Village provides, including help running errands and doing laundry, emotional support, and a supportive social network. In addition, Niki recognized the value of her own contributions to others. Part of her healing is helping others highlight their own resilience and how to tap into that resolve in her current work in the Village office.
Niki sums up her philosophy: "With time to reflect on your perception of a challenge, using your strengths in combination with valuable resources and support network of family and friends, you can work through grief and accept a new normal."
Resilience Through Community
by Bruce Hunt
(Bob Mohs is a Village volunteer driver and has been a member since 2015.)

Village member Bob Mohs

has been on a long journey since his brother, a neurologist, observed that his wife

Ann

had suffered a number of strokes approximately ten years ago.

Ann

died this spring and a celebration of her life was held at O'Shaughnessy's in June. The eclectic gathering brought together people from many sectors of their lives. Bob recalled: "my son insisted that we include mariachis, even at an Irish pub, because Ann really loved Mexico."
In the early stages of Ann's illness, it was not so simple. Bob says, "I'm from South Dakota. Reaching out is not easy for me. For a long time, I was convinced that no one could know what I was going through. I felt alone and a little ashamed; this shouldn't be happening to somebody like me. The spousal support group that I have been part of for many years helped me get over that."
"Here's how it works" he says, "if you tell somebody what is going on with you, you get feedback, and you view things differently. It's a fine line between protecting yourself and your spouse and sharing with others, but it helped me deal with the confusion I experienced sometimes." Gratitude also played a part. Bob recalled sitting with Ann at one of her residences, and being surprised when she said "Aren't we lucky?"
"I wasn't feeling very lucky at the time, but she was thinking about the opportunities we had had to travel, especially to Mexico."
When asked what advice he would give to folks who were seeking to build their resilience in the face of challenges, he observed sagely,

"Contempt prior to investigation is not a good idea. That's true for individuals and for groups. Give them a chance."
Resources
Are we born to be optimistic, rather than realistic? Tali Sharot shares new research that suggests our brains are wired to look on the bright side -- and how that can be both dangerous and beneficial.
Sheryl Sandberg: How to Build
Resilient Kids, Even After a Loss
"After my husband's death, I set out to learn everything I could about how kids persevere through adversity."
8 Skills to Foster Positivity
Judith T. Moskowitz, a professor of medical social sciences at Northwestern University Feinberg School of Medicine in Chicago, developed a set of eight skills to help foster positive emotions.
Recovery on Water
Resilient and optimistic, participants in Recovery on Water (ROW) are all breast cancer patients or survivors who use rowing as a way to be active in their recovery. ROW and the Village will host a tour of the new Jeanne Gang-designed Bridgeport Boathouse on Saturday, September 23, 11:00 AM - 1:00 PM. Read more.
From Kaiser Permanente:
"In our pursuit of medical excellence, we also emphasize health and wellness studies through the Kaiser Permanente Washington Health Research Institute (KPWHRI)." One such study has attracted national attention, and has inspired a book by lead researcher at KPWHRI, Dr. Eric B. Larson. In the following excerpt, Dr. Larson relates what older adults can do to stay healthy in mind, body, and spirit.
Excerpt from Enlightened Aging: Building Resilience for a Long, Active Life.
Village News and Upcoming Events
An Evening with Kevin Coval!
More popular than ever after his recent appearance with Trevor Noah on The Daily Show
, now you have the opportunity to see and hear the man whose most recent book, A People's History of Chicago, was called by The Chicago Tribune "a magnificent, important, affectionate and blistering gathering."
Join us on Wednesday, August 30, from 6:00-8:30 PM at the Lincoln Park Presbyterian Church (600 W. Fullerton) for a summer barbeque and an evening of history and stories with Kevin Coval. Admission is $25* for members and guests, which includes a signed copy of his book.
For an event flyer
click here
. To register,
click here
or call the Village office.
*If the price is prohibitive, please call the Village office to inquire about scholarship tickets.
Should You Work for Yourself?
The Village Chicago
,
in partnership with Concordia University Chicago and the Sulzer Public Library,
is pleased to announce it will soon be co-hosting a
Work for Yourself@50+
workshop in our community
.
AARP Foundation's
Work for Yourself@50+
workshop will help adults age 50+ gain the knowledge, support, and resources they need to make informed decisions and take the right first steps toward successful self-employment. The 2-hour workshop will walk participants through the
Work for
Yourself@50+
materials and connect them with local resources to help them reach their goals.
Have you ever dreamed of

being your own boss?
The workshop will be offered on Monday, October 23, 2017, at 6:00 PM at the Sulzer Public Library, 4455 N. Lincoln Avenue. Read more.
To register, c

ontact AARP Foundation at

888.339.5617

.

To learn more about
Work for Yourself@ 50+,
please visit aarpfoundation.org/workforyourself.
Work for Yourself@50+
is made possible through a grant from The Hartford.
What is The Village Chicago?
The Village Chicago is an innovative, not-for-profit membership community that helps members navigate the new longevity by connecting them to each other and to trusted resources that support vibrant, secure later lives. Members value a unique array of programs and activities, the certainty that someone is there to help, and the kind of neighbor-to-neighbor connections that last a lifetime. Our Member-Plus program enables all neighbors regardless of income, to join and engage fully in Village life. Volunteers along with a small, nimble staff respond to each member's interests and requests with personal attention. By leveraging the talents, wisdom and skills of older adults, we have become an important asset to each other and to our communities, and a model for the future. Together, we are inventing a new future for older adults in America.
Serving Chicago's neighborhoods from South Loop to Edgewater and beyond, our Village is a unique resource--professional yet neighborly and close-by--valuable to you right now and as your needs change.
Call us! Join us!
773.248.8700
2502 N. Clark Street
Chicago, IL 60614
p. 773.248.8700 f. 773.248.8181
Joining The Village Chicago
Membership is available to people 50+ living in Chicago's north side communities from River East to Edgewater and beyond. For your convenience, you can click on the membership application below, or if you prefer, call the Village office for other options. A reduced-rate program, Member Plus, is available for those on limited fixed incomes.
After becoming a member, we will welcome you and connect you to the specific people, activities and services that fit your unique interests and needs. Our goal is always to help you explore possibilities and support your choices so you can live the life you wish to live.
Download Membership Application
Click here to pay and join online