August 2019 | vol. ii, #8
_________________________________________________________________

_________________________________________________________________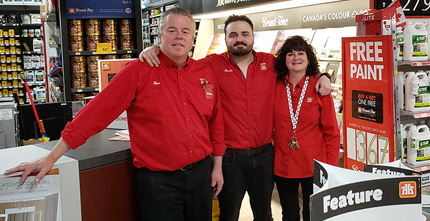 PASSION FOR MERCHANDISING IS THIS RETAILER'S GREATEST STRENGTH
Kevin Harris started his career at the age of 17, merchandising the family store, Harris Home Hardware, in London, Ont. By 21, he was store manager.
"I was managing a big staff with many people twice my age," Harris says. "My dad has always had a way of putting me in situations that he knew I could handle, even if I didn't think I could."
Harris is now poised to buy out his father, Ron, and take over running the business next year. He credits his foundational years, learning every department of the store through merchandising them, as what has prepared him for that.
"The best thing anyone can learn to do is how to merchandise," says Harris. "You have to have great displays to have a great store. Everything else flows out from there."
With that solid foundation, last year, Harris undertook his proudest accomplishment—a full renovation of the store. He spent a year planning a redesign, bringing his designs home and perfecting them in his down time. With his father's approval, he and his brother completed the project in just over two weeks.
"I wanted to get the best out of the store, and it was important to me to find the best plan to do that," says Harris. "The store is completely changed; it looks like it's doubled in size."
Sales are already up 10 percent this year—and that's even with bad weather at the start of the year factored in. Harris was recognized for his efforts with the Young Retailer of the Year award for the category of over $2 million sales from the North American Retail Hardware Association (NRHA) this past spring.
"I think for the next year I might take it easy," he says. "But there's always little things to do. And of course, I'm looking five, 10 years down the road. There's a lot to look forward to; I can't wait."
_________________________________________________________________
_________________________________________________________________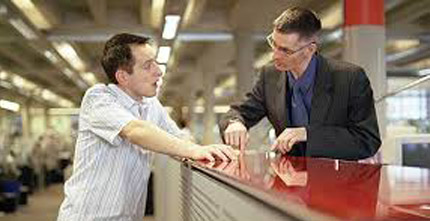 COMPLAINING CUSTOMERS SOMETIMES JUST WANT TO BE HEARD

Every home improvement dealer has war stories about aggrieved, difficult customers. How dealers handle complaints will vary, but they all want the same result: to reach a solution that is reasonable and acceptable to the customer so that they feel good enough about the store to shop there again in the future.
When things fall through the cracks, the first step in complaint management is to find out what the problem is, which isn't always easy. "Calming them down means I've got to keep cool," says Paul Parsons, who owns five Frasers Pro Home Centres in Nova Scotia. "I tell my employees, 'Let the customer bleed on to you; it won't kill you.' "
Parsons has found that listening, apologizing "and sometimes eating crow" goes a long way toward resolving disputes. Sometimes, what irate customers are really irked about is not being heard. Joel Hartung of the LumberZone in Steinbach, Man., observes, too, that complaints can manifest deeper psychological frustrations in customers' personal lives. Once calmed down, "they apologize for over-reacting to the situation."
_________________________________________________________________
_________________________________________________________________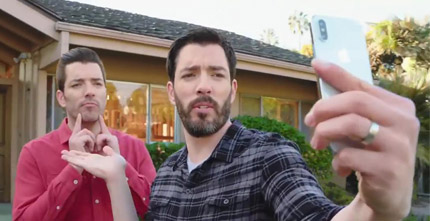 IF YOU'RE NOT ON SOCIAL MEDIA, YOU'RE MISSING AN IMPORTANT DEMOGRAPHIC
Many consumers, especially millennials, now learn about new products and services primarily through social media interactions.
"Younger consumers are not influenced by traditional advertising the way older generations are," explains Anna Zamparo, professor of Global Retail Operations at Humber College. "They're much more likely to learn about new products through images they see on Instagram and base their buying decisions on reviews and comments they read on Facebook, Twitter and blogs."
She adds: "Social media influencers play a big role as well. More than 10,000 people showed up at Square One Shopping Centre in Mississauga recently to see YouTube beauty influencer James Charles cut the ribbon at the new Morphe Cosmetics store. These influencers have become celebrities through social media."
And if you think the home improvement segment is immune to the influencer phenomenon, Zamparo points out "HGTV is full of them." In the omni-channel retail world, retailers must use traditional advertising and marketing in tandem with social media to cover all the potential customer bases because "that's where the conversation is happening."

________________________________________________________________