August 2020 | vol. iii, #8
_________________________________________________________________
_________________________________________________________________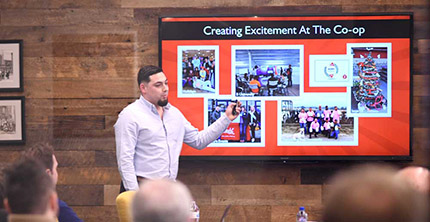 NRHA AFFIRMS COMMITMENT TO DIVERSITY IN POLICIES, TRAINING
The North American Retail Hardware Association (NRHA) has announced several program introductions and enhancements designed to help encourage diversity, inclusion and sensitivity within the home improvement retailing industry.
"Whenever we see communities facing challenges, whether it is from natural disasters, pandemics or even civil unrest, it is always the independent home improvement retailers who are front and centre helping those communities rebuild," says Bob Cutter, the NRHA's president and CEO. "We thought that by making some simple program enhancements and changes, we could help ensure that these business owners help rebuild their communities both literally and figuratively."
To fulfil this mandate, the association will establish and maintain a scholarship for its Retail Management Certification Program designated to benefit a member of a minority group who demonstrates an interest in furthering their career in the home improvement industry. The NRHA Retail Management Certification Program is a college-level training program designed to prepare owners and high-potential employees with leadership, management and store operations training. While the program is offered through the NRHA's U.S. headquarters, several Canadian dealers have taken this program since its inception.
In addition to the scholarship, the NRHA will add a culture and diversity awareness session to both the Retail Management Certification Program and the Foundations of Leadership training course.
(For more information on the NRHA or its training programs, visit nrha.org.)
_________________________________________________________________
_________________________________________________________________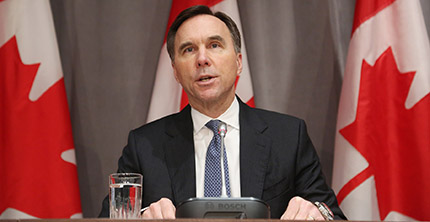 FEDERAL GOVERNMENT EXTENDS RENT SUPPORT
Ottawa has extended its rent subsidy program, Canada Emergency Commercial Rent Assistance (CECRA), for another month.
Under the program, small businesses that have lost 70 percent or more of their revenue due to the pandemic only have to pay 25 percent of their rent. The provinces, territories and federal government combine to cover 50 per cent, while landlords cover 25 per cent.
When the government announced CECRA, it was originally intended to span only April, May and June. It was then initially extended to include July, and late last month, the government confirmed that it now continues into August.
"Despite the gradual lifting of restrictions and reopening of businesses across the country, many small businesses continue to require assistance with their fixed costs to support them as they adapt to a new reality," the Department of Finance said. "This extension will help provide Canadian small businesses most impacted by the shutdown with an extended bridge to recovery."
_________________________________________________________________
_________________________________________________________________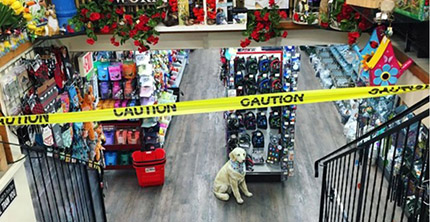 WHAT WE CAN LEARN FROM COVID-19 ABOUT COMMUNICATION
Marketing expert Lyndon Madden says while the global pandemic has disrupted everything about retail, there have still been plenty of opportunities to grow and learn from this experience. When it comes to communicating with your customer base, Madden posits: "Have you ever seen something as basic as tape on the sales floor have such a clear impact on consumer shopping behaviour?"
As retail restrictions were rolling out, signage in retail spaces needed to be clear and more consistent. How we communicate must evolve to adapt to the time, audience and situation. That communication must now include laying out clear expectations and demands to customers about matters of safety and respect for others that just did not exist before.
Madden argues we should now be able to use this freshly enhanced skillset to align better on our goals, adapt further to new opportunities and then communicate those goals outward so we can all align on making it happen.
________________________________________________________________