The Couturier of Milan by Ian Hamilton
Here's to Us
by Elin Hilderbrand
A Piece of the World by Christina Baker Kline
The Chosen Maiden
by Eva Stachniak
Journey to Munich
by Jacqueline Winspear
The Naturalist

by Alissa York
are currently selling:
CELEBRATING
SPRING
Knox United Church Parksville.
Saturday March 25
. Doors open at 7,
Tickets:

$15 Students, $25 Adults, $30 at the door.
ROTARY CLUB OF QUALICUM BEACH SUNRISE WINE FEST 2017
Details TBA
Tickets expected early March
Please note: We only accept cash or cheque for tickets
What is the one book Canadians need now?
That's the question at the heart of this years'
Canada Reads,
which will take place
March 27th - 30th, 2017.
Laugh Out Loud, will host the show for the first time.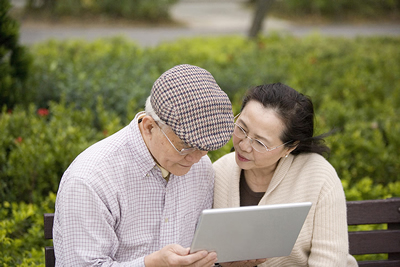 Stay connected on-line with
us at
You'll find store information, event & sale news, ticket information, and so much more!
You can also search our online store by author, title, keyword and more.
Visit us 24 hours at our:
YOUNG ADULT - ADULT CROSSOVER
These books are from our young adult section.
It's okay to read them. In fact you'll find they often have provocative themes and complex characters.
PS We read them too
Qualicum Beach Store Hours

Spring in the book stores means exciting new books arriving daily. We have new gardening and DIY books arriving daily, perfect for March reading.
You're invited to our upcoming Author Dinner Evening with author Roberta Rich. Find all the details below.
Right now is a great time to come in and browse our New Releases section. Don't forget to check out this month's
Staff Picks
for books we recommend personally.
Make sure you read all the way to the bottom of this newsletter to find out if you are our Great Book Giveaway Winner for March!
Happy reading and we look forward to seeing you soon,
Barb & Tom

PS To view title details or to purchase, just click on book images

Announcing . . .
another of our famous
ROBERTA RICH
author of The Midwife Trilogy returns for another great evening with us
THURSDAY, APRIL 20th
6 pm
Roberta will be reading from her third book in the trilogy, Trial in Venice
Dinner at Lefty's Restaurant, next door to our Parksville store
Tickets $35 each (includes lovely 3-course meal) on sale now at both stores.
The Orphan's Tale
"This powerful novel is set in a German travelling circus in Nazi occupied Europe during World War two. The story flows from two main characters' points of view in a parallel narrative. Astrid is a Jewish aerialist, and Noa is a sixteen year old girl from Holland. Their lives intertwine when they are given safe haven in a German circus. It is a story of secrets, hard won friendships, and survival. This book is well written, well paced, and hard to put down."
"Rose Franklin is riding her bike when she falls through a hole in the earth and ends up in the palm of a giant metal hand. Fast forward almost twenty years and Rose is a physicist leading a top notch secret team on a worldwide journey of discovery. This is science fiction at its best entertaining us while also making us think. I was pulled in from the first page. Is the hand a lone artifact? If not what is it connected to and why is it in pieces? And are humans wise enough to deal with the possible ramifications of such a discovery?
"
Pacific Northwest
Month by Month Gardening
by

Christina Peiffer & Mary Robson
Inside the book, readers find brilliant Pacific Northwest garden photography and the most current information available. Complete with specific advice on growing gorgeous flowers (both annuals and perennials), strong trees, flowing groundcover, flowering shrubs, verdant lawns and more.
"This is a very practical easy to use guide that tells you what to do each month to help you to take the guesswork of what to do when. The book is well illustrated with step-by-step instructions.

"
Sleeper's Castle
Hay-On-Wye, 1400 - War is brewing in the Welsh borders, Catrin is on the brink of womanhood and falling in love for the first time. Her father is a soothsayer, playing a dangerous game playing on the mixed loyalties and furious rivalries between welsh princes and English lords. For two hundred years, the Welsh people have lain under the English yoke, dreaming of independence. And finally it looks as though the charismatic Owain Glyndwr may be the man legend talks of. In the walls of Sleeper's Castle, Catrin finds herself caught in the middle of a doomed war as she is called upon to foretell Wales's destiny... And what she sees, is blood and war coming closer...
"If you enjoyed Erskine's Lady of Hay, you'll love this "can't-put-down" fascinating and magical novel set in the early 1400s and present-day Wales."
The Paris Secret
Somewhere along the cobbled streets of Paris, an apartment lies thick

with dust and secrets: full of priceless artworks hidden away for decades. High-flying fine art agent Flora from London, more comfortable with the tension of a million-pound auction than a cozy candlelit dinner for two, is called in to assess these suddenly discovered treasures. As an expert in her field, she must trace the history of each painting and discover who has concealed them for so long. Thrown in amongst the glamorous Vermeil family as they move between Paris and Antibes, Flora begins to discover that things aren't all that they seem, while back at home her own family is recoiling from a seismic shock.
"Set against the backdrop of Paris, a fun and fast paced novel with a little bit of mystery and a little bit of romance."
SPRING FOR GARDENING
BOOKS
by Karen Chapman & Christina Salwitz
Although seductive, flowers, by their fleeting nature, are a fickle base to provide long-lasting gardens with year-round interest. Tackle this problem with the advice in
Gardening with Foliage First
.
Learn how to first build a framework of foliage and then layer in flowers and other artistic elements as the finishing touches. This simple, recipe-style approach to garden design features 127 combinations for both sunny and shady gardens that work for a variety of climates and garden challenges.
by

Zsofia Pasztor & Keri Detore
Rain Gardens for the Pacific Northwest shows you how to trap and filter dirty water safely in your yard, and how to do that with a beautiful addition to your home that you will be proud of. Zsofia Pasztor, a Certified Professional Horticulturalist (CPH), shares what she's learned over the years experimenting with rain gardens in the challenging clay and hardpan soils of the region.

The prospect of revamping a yard is daunting. Where do you start? How do all the various areas come together in a beautiful, cohesive way?
The Beginner's Guide to Starting a Garden
simplifies the process by showing you how to spend fewer hours (and a minimal amount of money) in the garden by tackling one small area at a time. You'll find garden plans for ten unique areas-the entryway, the shady areas under trees, and more-that can be linked together over time to create a unified yard, and plants that are dependable, easy to find, and look good year after year. You'll also learn the basics of good design, which plants offer the most bloom for your buck, and how to avoid the most common planting mistakes.
This is the A-List of flowering plants recommended for Pacific Northwest gardens, updated to include the current crop of available perennials, in a lavishly photographed and definitive guide, which will aide in selecting the best perennials to build a successful garden. These are the plants that can winter over and return with showy brilliance the following year, and in the gentle climate of the northwest, there are so many to choose from. But which is the best white flower to plant next to a pink rhodie in a partial-shade setting? And can a garden have pretty perennials without a lot of watering?
Fiction ~ Mystery
Fifteen-year-old Yasmin Doner is a social misfit-obese, obsessive and deemed a freak by her peers at school. Yasmin yearns for a sense of belonging, finding comfort only in food and the fantasy of being close to Alice Taylor, a girl at school.
When Yasmin notices a sinister-looking man watching Alice from the school fence, she imagines he is plotting to abduct her. Yasmin decides to find out more about this man so that when he takes Alice, Yasmin will be the only one who can save her-and so will finally win Alice's friendship. But as Yasmin forges a relationship with this man, who is kinder to her than anyone else, her affections begin to shift.
Perhaps she was wrong about him. Perhaps she doesn't need Alice after all...
And then Alice vanishes.
Fiction
Two babies are abandoned in a Montreal orphanage in the winter of 1914. Before long, their true talents emerge: Pierrot is a piano prodigy; Rose lights up even the dreariest room with her dancing and comedy. As they travel around the city performing for the rich, the children fall in love with each other and dream up a plan for the most extraordinary and seductive circus show the world has ever seen.
Separated as teenagers, both escape into the city's underworld, where they must use their uncommon gifts to survive without each other. Ruthless and unforgiving, Montreal in the 1930's is no place for song and dance. But when Rose and Pierrot finally reunite, the possibilities of their childhood dreams are renewed, and they'll go to extreme lengths to make those dreams come true. After Rose, Pierrot and their troupe of clowns and chorus girls hit the stage and the alleys, the underworld will never look the same.
Marketing Lessons From Under the Influence
Business
Following his bestselling
Age of Persuasion
, O'Reilly collects a lifetime of marketing wisdom into an indispensable guide to competing for your customers' attention. From understanding what business you're really in and foregoing the extra mile in favour of the extra inch, to the benefits of counterintuitive thinking and knowing an opportunity when you see one,
This I Know
will help anyone understand the fundamentals of good marketing strategy and building the relationships that turn good marketing into great results, no matter how big or small your budget.
Sports
In
The
NHL -- 100 Years in Pictures and Stories
, authors Ryan Dixon and Bob Duff recount the events that have shaped the league from its madcap early years all the way to the 30-team elite professional sport that it is today.
From game changing decisions like allowing goalies to wear masks, to jaw-dropping performances like Maurice Richard's 50 goals in 50 games, there is no stone left unturned.
by Terry Edwards & George Craig
Cookbooks
Liverpool chef Terry Edwards and his musician best friend, George Craig, believe that the best times in life are spent around the table enjoying a good meal. Building on their experience modernizing favorite childhood staples into satisfying, mouthwatering dishes for friends and family, the pair channeled their love of food, drinks, and music into a unique London dining experience -an eclectic pop-up restaurant they named Check On. As word of their culinary creation spread, Check On's fabulous food and amazing ambiance won raves from even the most discriminating cosmopolitan palates and revolutionized the London food scene.
We all know getting something for free these days is pretty unusual. That's why we love giving away a free book each month to a wonderful customer and recipient of our monthly e-newsletter.
This month our lucky winner will receive a SIGNED COPY of Dragon Springs Road by Janie Chang
Congratulations.....
Maggie Carr