The Third Wife

by Lisa Jewell
Leaving Berlin

by Joseph Kanon
The Blue Hour

by Douglas Kennedy
by Cixin Liu
Girl in the Dark

by Marion Pauw
No Mortal Thing

by Gerald Seymour
are currently selling:
Trivia Pursuit
Saturday, March 5th 7pm
Lighthouse Community Centre
(Book of 6 is $60)
Celtic Chaos
Friday, March 11th 7pm
Fanny Bay Hall
(Qualicum Beach store only)
Rotary Club of Qualicum Beach
14th Annual Wine Fest
Saturday, April 9th
7-9pm
Qualicum Beach Civic Centre
A Northern Tapestry
Multimedia Concert
Friday, April 8th or
Saturday, April 9th
Qualicum Beach Community Hall
Please note: We only accept cash or cheque for tickets
Canada Reads 2016 is all about "starting over."
Your five palellists have chosed the Canadian books they feel best represent the trials and tribulations of making a new start in life.
Explore the books below as you get ready for the debates, March 21-24.
Gill Deacon is the host.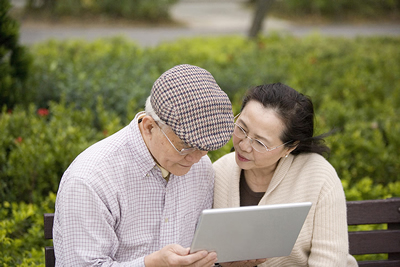 MULBERRY


BUSH BOOKSTORE
WEBSITE
Stay connected on-line with
us at
You'll find store information, event & sale news, ticket information, and so much more!
You can also search our online store by author, title, keyword and more.
Visit us 24 hours at our:
Qualicum Beach Store Hours

Happy Easter to you and your families!
Spring in the book stores means exciting new books arriving daily. We have a great selection of gardening and DIY books, perfect for March reading.
You're invited to our upcoming Author Events with authors Tricia Dower, Kathy Page & Jim Lynch. Find all the details below.
Right now is a great time to come in and browse our New Releases section. Don't forget to check out this month's
Staff Picks
for books we recommend personally.
Make sure you read all the way to the bottom of this newsletter to find out if you are our Great Book Giveaway Winner for March!
Happy reading and we look forward to seeing you soon,
Barb & Tom

PS To view title details or to purchase, just click on book images

Wednesday, April 27th 7:00pm
Tricia and Kathy will be reading from their books and answering questions. Following the reading the authors will be available to sign copies of their books for purchase.
Join us in our Parksville store for an evening with Jim Lynch.
Jim will be reading from his new book Before the Wind and signing copies after the reading.
In The Cold Dark Ground
Sergeant Logan McRae is in trouble...
His missing-persons investigation has just turned up a body in the woods - naked, hands tied behind its back, and a bin bag duct-taped over its head. The Major Investigation Team charges up from Aberdeen, under the beady eye of Logan's ex-boss Detective Chief Inspector Steel. And, as usual, she wants him to do her job for her.
But it's not going to be easy: a new Superintendent is on her way up from the Serious Organised Crime Task Force, hell-bent on making Logan's life miserable; Professional Standards are gunning for Steel; and Wee Hamish Mowat, head of Aberdeen's criminal underbelly, is dying - leaving rival gangs from all over the UK eying his territory.
There's a war brewing and Logan's trapped right in the middle, whether he likes it or not.
"Top of my list for crime fiction. The dialogue and plotting are first class."
"I found myself turning the pages of this splendidly written novel with increasing admiration as I resonated with Lin's bravery in daring to leave behind a predictable life with her pastor husband and seek a new life authentic to herself. All the themes of the turbulent era of the 1960s & '70s are here: African American civil rights, Vietnam war resistance, the CIA's war against the resisters, sisterhood and the push for equal rights for women, new-age metaphysics, motivational psychology and the unraveling of a traditional marriage. With exacting prose and wonderfully realistic characterizations, the author unmasks the deep questions of faith and truth that exist within marriage. I loved this novel and am really looking forward to our evening with the author, Tricia Dower, on
Wednesday, April 27th
."
Birdie
A big, beautiful Cree woman with a dark secret in her past, Bernice ("Birdie") has left her home in northern Alberta to travel to Gibsons, B.C. She is on something of a vision quest, looking for family, for home, for understanding. She is also driven by the leftover teenaged desire to meet Pat Johns, Jesse from The Beachcombers, because he is, as she says, a working, healthy Indian man. Birdie heads for Molly's Reach to find answers, but they are not the ones she expected.
"Birdie is the story of a Cree woman who will not be broken. Heartbreaking, blackly humorous, beautifully written. This is one of the nominees for Canada Reads this month."
What Milo Saw
Nine-year-old Milo Moon has retinitis pigmentosa: his eyes are slowly failing and he will eventually go blind. But for now he sees the world through a pin hole and notices things other people don't. When Milo's beloved gran succumbs to dementia and moves into a nursing home, Milo soon realises there's something wrong at the home. So with just Tripi, the nursing home's cook, and Hamlet, his pet pig, to help, Milo sets out on a mission to expose the nursing home and the sinister Nurse Thornhill.
"This is a quick read that is both poignant and funny and would be well suited for a young adult reader as well."
SPRING FOR GARDENING
BOOKS
Gardening with Less Water
Low-tech, Low-Cost Techniques
Gardening with Less Water
offers simple, inexpensive, low-tech techniques for watering your garden much more efficiently - using up to 90 percent less water for the same results. With illustrated step-by-step instructions, David Bainbridge shows you how to install buried clay pots and pipes, wicking systems, and other porous containers that deliver water directly to a plant's roots with little to no evaporation.
The Ultimate Guide to Natural Farming and Sustainable Living:

Permaculture for Beginners
*Local author*
Blending ecology, organic agriculture, green home design, appropriate technology, and biology can be confusing and overwhelming, but
The Ultimate Guide to Natural Farming and Sustainable Living
simplifies this vast field for practical application. This is a hands-on guide, taking the beginner through each step of the design process, so that anyone can apply permaculture principles to his or her life.
Gardening for Birds, Butterflies & Bees:
Everything You Need to Know to Create a Wildlife Habitat in Your Backyard
by The Editors at Birds & Blooms
Attracting birds and butterflies has never been simpler-plus you'll get the latest tips and advice for supporting the dwindling bee population, which experts say is essential for the future of gardening. Inside this book, you'll find irresistible plants for birds, butterflies, and bees, creative garden designs for year-round beauty, and our top plant lists to take the guesswork out of gardening.
Container Theme Gardens:

42 Combinations Each Using Perfectly Matched Plants
There's something here for every setting and every style, including a meadow in a box, a pond in a pot, a simple salad garden, and a combination that will attract hummingbirds. Each plan includes photographs of what the full planting will look like, as well as a handy shopping list so you know exactly what you need.
The Cellar
Fiction ~ Mystery
Before then her bedroom was a dark windowless cellar, her activities confined to cooking and cleaning. She'd grown used to being mistreated by the Songoli family; to being a slave.
She's never been outside, doesn't know how to read or write, and cannot speak English.
At least that's what the Songolis believe.
But Muna is far smarter-and her plans more terrifying-than the Songolis, or anyone else, could ever imagine. . .
How Can I Help?
A Week in My Life as a Psychiatrist
by David Goldbloom & Pier Bryden
Autobiography
How Can I Help?
demystifies a profession that has undergone profound change over the past twenty-five years, a profession that is often misunderstood by the public and the media, and even by doctors themselves. It offers a compassionate, realistic picture of a branch of medicine that is entering a new phase, as increasingly we are able to decode the mysteries of the brain and offer new hope for sufferers of mental illness.
The Name of God is Mercy
In this conversation with Vatican reporter Andrea Tornielli, Francis explains-through memories from his youth and moving anecdotes from his experiences as a pastor, why "mercy is the first attribute of God." God "does not want anyone to be lost. His mercy is infinitely greater than our sins," he writes. As well, the Church cannot close the door on anyone, Francis asserts-on the contrary, its duty is to go out into the world to find its way into the consciousness of people so that they can assume responsibility for, and move away from, the bad things they have done.
We all know getting something for free these days is pretty unusual. That's why we love giving away a free book each month to a wonderful customer and recipient of our monthly e-newsletter.
This month our lucky winner will receive a copy of Super Genes by Deepak Chopra & Rudolph E. Tanzi .
Congratulations.....
Jeannie Brown