Light Years:
Memoir of a Modern Lighthouse Keeper

by Caroline Woodward
*JAN'S PICK*
"A beautifully written exploration of a woman seeking to be true to herself. In 2007 Caroline Woodward had a successful career as a book representative and published author who yearned for more time to write. Both she and her husband longed for a change. He took work first as relief lighthouse keeper then later she took the leap and quit her job to join him. In warm and witty prose she describes the realities of working the lights: the lonely separation from loved ones, hard physical labour, glorious wildlife encounters, the joys and perils of scientific exploration, the trials and splendours of isolation."
"I loved this bighearted novel with a supremely endearing heroine, whose warmth, humanity, and humour utterly charmed me. A really wonderful story."
"This book is a fantastic resource for photographers and other visual artists. Peterson inspires with wonderful colour photos and clear, comprehensive language."
"From the cover to the content, I found this beautifully written book captivating. With a little humour and a lot of compassion, Marvellous will win your heart!"
Rising Strong:

The Reckoning. The Rumble. The Revolution
by Brene Brown

*KAREN'S PICK*
"By the author of The Gifts of Imperfection, this book encourages and teaches us how to be truly vulnerable, how to stumble and fall, and be willing to "show up."
She says "regaining our footing in the midst of struggle is where our values are forged."
Social scientist Brene Brown doesn't believe faith and reason are natural enemies, rather she says that the most useful knowledge about human behaviour is based on people's lived experiences.
This is a truly wonderful book about the essence of cultivating wholeheartedness."
"Great read for anyone who loves dogs, or animals in general. Very credible historical fiction.

The Woman in the Photography

by Dana Gynther
The Laws of Murder

by Charles Finch
The Cake Shop in

the Garden

by Carole Matthews
The Final Silence

by Stuart Neville
Fishbowl

by Bradley Somer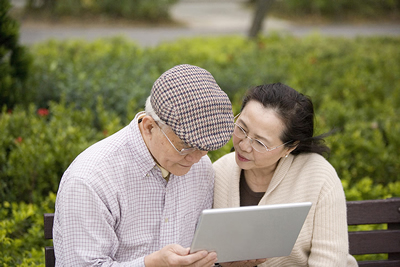 Did you know...our webstore offers over 6 million titles?
out our news & instore author events and hear about our
Visit us 24 hours at our:
Webstore reminder:
Look for the green "In store now" to ensure we have a book instock.
You can also call our store to reserve the book, before coming in to pick it up.
DELUXE DINNER CRUISE
Sunday, Sept. 6th
Port Alberni - bus from Qualicum Beach
Tickets sold in Qualicum store only
JESSIE COOK
Sunday, Sept. 27th
7:30pm
Civic Centre,
Qualicum Beach
VICTORIA SYMPHONY
LAST NIGHT OF THE PROMS
with Brian Jackson
Monday, Sept. 28th
7:30pm
Civic Centre,
Qualicum Beach
FLORAL CHRISTMAS
with Andrea Strachan
Thursday, Nov. 19th
1pm
Civic Centre,
Qualicum Beach
Qualicum Beach Store Hours


September brings us cooler weather, but here in the bookstores we always enjoy receiving brand new fall titles.
You're invited to join us in our Parksville store on September 17th for a Book Signing with author Caroline Woodward. See details below.
Come in and browse our New Releases section, as new books are arriving daily. Don't forget to check out this month's Staff Picks for books we recommend personally.
Make sure you read all the way to the bottom of this newsletter to find out if you are our Great Book Giveaway Winner for September!
Happy reading and we look forward to seeing you soon,
Barb & Tom

PS To view title details or to purchase, just click on book images

Author Caroline Woodward will be in
our Parksville store,
Thursday,
September 17th
2:30pm - 3:30pm.
She will be available to talk about, and sign copies of, her new book,
Light Years: Memoir of a Modern Lighthouse Keeper.
Everyone welcome!
FANTASTIC FALL HARDCOVER NEW RELEASES
Author of the best-selling,
Like every boy on the mountainous island of Zantoroland, running is all Keita's ever wanted to do. In one of the poorest nations in the world, running means respect. Running means riches, until Keita is targeted for his father's outspoken political views and discovers he must run for his family's survival.
Releasing September 8th
The Nature of the Beast
Chief Inspector Gamache Series #11
Hardly a day goes by when nine year old Laurent Lepage doesn't cry wolf. From alien invasions, to walking trees, to winged beasts in the woods, to dinosaurs spotted in the village of Three Pines, his tales are so extraordinary no one can possibly believe him. Including Armand and Reine-Marie Gamache, who now live in the little Quebec village.
But when the boy disappears, the villagers are faced with the possibility that one of his tall tales might have been true.
The Heart Goes Last
Several years after the world's brutal economic collapse, Stan and Charmaine, a married couple struggling to stay afloat, hear about the Positron Project in the town of Consilience, an experiment in cooperative living that appears to be the answer to their problems. There's just one drawback: once inside Consilience, you don't get out. After weighing their limited options, Stan and Charmaine sign up, and soon they find themselves involved in the town's strategy for economic stability: a pervasive prison system, whereby each citizen lives a double life, as a prisoner one month, and a guard or town functionary the next.
Releasing September 29th.
Click here to reserve your copy.
Undermajordomominor
Best-selling author of
Lucien (Lucy) Minor is the resident odd duck in the hamlet of Bury. Friendless and loveless, young and aimless, Lucy is a compulsive liar, a sickly weakling in a town famous for begetting brutish giants. Then Lucy accepts employment assisting the majordomo of the remote, foreboding Castle Von Aux. While tending to his new post as undermajordomo, he soon discovers the place harbours many dark secrets, not least of which is the whereabouts of the castle's master, Baron Von Aux.
Did You Ever Have a Family
LONGLISTED FOR THE
2015 MAN BOOKER PRIZE
On the eve of her daughter's wedding, June Reid's life is completely devastated when a shocking disaster takes the lives of her daughter, her daughter's fiancé, her ex-husband, and her boyfriend, Luke, her entire family, all gone in a moment. And June is the only survivor.
Alone and directionless, June drives across the country, away from her small Connecticut town. In her wake, a community emerges, weaving a beautiful and surprising web of connections through shared heartbreak.
Louisa Clark is no longer just an ordinary girl living an ordinary life. After the transformative six months spent with Will Traynor, she is struggling without him. When an extraordinary accident forces Lou to return home to her family, she can't help but feel she's right back where she started.
Her body heals, but Lou herself knows that she needs to be kick-started back to life. Which is how she ends up in a church basement with the members of the Moving On support group, who share insights, laughter, frustrations, and terrible cookies. They will also lead her to the strong, capable Sam Fielding, the paramedic, whose business is life and death, and the one man who might be able to understand her. Then a figure from Will's past appears and hijacks all her plans, propelling her into a very different future.
This month we said goodbye to Karen, who has been with us for 18 years, and we welcome Kelaeno, who will be joining our bookselling team in our Parksville store.
Come in and check out
the new Bargain Books in both stores. You won't believe
the incredibly low prices
50% - 80% discounts
on our wide selection of
titles.
Its a great time to
stock up!
The Wild in You: Voices From the Forest and Sea
by Lorna Crozier & Ian McAllister
A gorgeous and stirring collection of photos and poems from photographer Ian McAllister and Governor General's Award-winning poet Lorna Crozier that reveals how the startling wildness of the natural world is mirrored in the human heart.A testament to the miraculous beings that share our planet and the places where they live, The Wild in You is a creative collaboration between one of our time's best nature photographers and one of North America's most talented and critically acclaimed poets. Inspired by the majestic and savage beauty of McAllister's photographs, Crozier translates the wild emotion of land and sea into the language of the human heart.
Going to Hell in a Hen Basket: An Illustrated Dictionary of Modern Malapropisms
by Robert Elden Rubin
Delighting in the creative misuse of words and celebrating the verbal flubs that ignore the conventions of standard English, Robert Alden Rubin provides an illustrated dictionary of contemporary malapropisms.
Everyone has made the mistake of using a word or phrase that they think sounds sort of right, but isn't. Rubin collects his favorite malapropisms in a gift book that's perfect for bookworms and wordsmiths.
500 Crochet Stitches: The Ultimate Crochet Stitch Bible
500 Crochet Stitches
is both a stitch guide and a how-to crochet primer, all in one volume. You get all the information needed to get started, including how to choose yarn and needles, read patterns, work basic stitches, how to check gauge, increase and decrease, join pieces and finish projects and and care for your crochet items.
The Last Love Song: A Biography of Joan Didion
Daughtery takes readers on a journey back through time, following a young Didion in Sacramento, through to her adult life as a writer interviewing those who know and knew her personally, while maintaining a respectful distance from the reclusive literary great.
The Last Love Song
reads like fiction; lifelong fans, and readers learning about Didion for the first time will be enthralled with this impressive tribute.
Zero Night: The Untold Story of World War Two's Greatest Escape
On August 30, 1942 -'Zero Night' - Forty Allied officers staged the most audacious mass escape of World War II. Months of meticulous planning and secret training hung in the balance during three minutes of mayhem as the officers boldly stormed the huge double fences at Oflag Prison. Employing wooden ladders and bridges previously disguised as bookshelves, the highly coordinated effort succeeded, setting 36 men free into the German countryside. Later known as the 'Warburg Wire Job', fellow prisoner and fighter ace Douglas Bader once described the attempt as 'the most brilliant escape conception of this war'.
Last Call for the Dining Car
Michael Kerr, the Telegraph's deputy Travel Editor, has burrowed deep in the newspaper's archives and collected together the very best of its writings about the railway: here are journeys non-stop from London to Vladivostok; across the Canadian Rockies; the first train to traverse Australia from Darwin to Alice Springs; and on the teeming, crawling, travelling adventure of Indian railways.
This is an anthology that will appeal to the railway buff and the armchair traveller alike; to anyone who has ever Inter-railed in their youth and everyone nostalgic for the days when the only way to cross a continent was by train.
Pope Francis and the New Vatican
by David Yoder & Robert Draper
National Geographic goes behind the scenes of the new papacy with unprecedented, exclusive access to Pope Francis. Embedded with the Pope inside the Vatican for 6 months, photographer David Yoder captures intimate moments, including in the Sistine Chapel with the Pope alone on Christmas Day. These extraordinary images reveal the majesty and splendor of the Vatican alongside the humbleness of the man changing it, a compelling juxtaposition.
Complementary essays by acclaimed journalist and author Robert Draper, insightfully cover Pope Francis's personal story, his journey to the papacy, and the heart of his ministry.
2016 is only a few months away....have you got your calendar yet?
We have an extensive range
of beautiful wall calendars, engagement diaries and
page-a-day calendars to choose from.
Come in now for the best selection!
New calendars are
arriving daily.
We all know getting something for free these days is pretty unusual. That's why we love giving away a free book each month to a wonderful customer and recipient of our monthly
e-newsletter.
This month our lucky winner will receive a copy of My Real Children by Jo Walton, a $28.99 value.
Congratulations.....
Carol Sedgwick!