To my readers:


Less than 40 days to go before The MEG movie hits theaters. Having waited 22 years for this moment, you'd probably think I am counting the hours until the L.A. premiere on Monday, August 6th when my wife, daughter, and son will walk down the red carper with me at Groman's theater to watch what I am convinced will be the MUST-SEE movie of the year... maybe even the decade.

Actually, I don't want to even think about it. This damn Parkinson's Disease makes walking even moderate distances a challenge, and the last thing I want is to be flailing in front of thousands of iphone cameras.

To prepare for this moment, I've been training on the treadmill and when I am "on" I can walk nearly a mile, but when I am off... ugh. It is what it is and far more have it far worse, so I'll suck it up and keep on training and remember that I'm representing my MEGheads.

There is a lot happening BEFORE the movie debuts, so get yourself in a MEG MOOD by watching this new trailer, then check out the update.

MEG: GENERATIONS - WHERES MY BOOK???

It took me 3 pens and five days to sign 4,000 special signature pages. Everything is now at the printers and completed books should arrive at the A&M Publishing warehouse mid-July where they will then be lovingly packed and sent out to you. While I had originally expected to finish the book in May, the new ending added 80 pages and a full month, making Generations the longest and BEST of the MEG series. If you ordered both Generations and a new MEG 20th anniversary hardback with the new movie cover, they'll ship together.
Dude... you're killing me! I need my MEG FIX NOW!
Got you covered. The MEG: Generations ebook is out! For under $10 you can start reading ASAP and preserve the hardback for posterity.

WAIT... WHAT ABOUT BOOKSTORES?
For those readers late to the party, the MEG: Generations hardback will NEVER BE SOLD IN STORES OR AMAZON - that was a promise I made to MEGheads pre-ordering the book and a promise I intend to keep. With my signature, these 4,000 books are already being listed on ebay for $50+.

So it's too late?

Almost. To meet a price break, we ordered about 650 extra copies which are being sold at SteveAlten.com

as you read this. When those sell out... it's too late.



GET YOURS NOW
And now - just when you thought it was safe to put away your wallet...
On July 5th, The MEG will be published in trade paperback ( a soft cover hardback) and YES, this one WILL be in bookstores and Amazon. As you can see, it features the movie poster artwork and replaces the mass market paperback. It is very reader-friendly and includes ORIGINS, only in the back of the book as an extra so that the reader jumps right into the T-REX opening scene.
4 MEG TICKETS to the Wilmington, DE. Premiere on Aug. 9th!
When you get your copy of Generations, be sure to check the signature page. Four of the 4,000 are entries for two to the Wilmington, DE. premiere which I will be attending. Sorry, the stars won't be there, and you have to get there on your own, but it should be a lot of fun. Winners will also receive a signed movie poster. If you get one of the ticket pages, email me at at MEG82159@aol.com -subject WINNER
Joke of the Month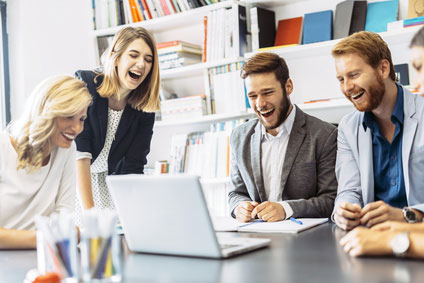 (Save this one for your next colonoscopy)
What's the difference between driving in fog and giving a colonoscopy?
At least when you're giving someone a colonoscopy you can see the asshole in front of you.

Bada bing!


IF YOU HAVE A JOKE OR VIDEO YOU WOULD LIKE TO SHARE, please e-mail to me at MEG82159@aol.com Put JOKE in the subject line.
Recipe of the Month: Barbequed Dog

Many thanks to MEGHead Kwang-min Gung for this month's recipe.
Ingredients:
½ - 1bottle of squeeze Jelly/Jam (I like strawberry)
1- 2 Bottle of BBQ Sauce (I prefer Honey)
½ bottle of Italian Dressing (I use regular Italian)
1 freshly killed dog (I prefer Dachshund- no fur!)


Directions:

Pre-heat oven to 425. After euthanizing the dog and removing its entrails, mix the sauce ingredients in a skillet, then pour over...

Ah, come on - I'm just screwing with you! I suppose you think the little dog in The MEG coming attractions is getting eaten, too.

*IF YOU HAVE A RECIPE YOU WOULD LIKE TO SHARE, please e-mail to me at
MEG82159@aol.com
Put RECIPE in the subject line.
_____________________________________________________________
Jon Stewart used to close The Daily Show with his moment of Zen.I offer you my favorite Three Stooges moments of woob woob woob - Curly, guaranteed to put a smile on your face.

Stay well, stay safe... and know this author really appreciates you.