Avenues now supports more than 300 youth every year. We can do that only with your support. To help homeless youth move from surviving to thriving, please donate.

Avenues needs a Maintenance Technician and a team of handy volunteers to help us repair and maintain our three locations. Duties include light maintenance, wall and window repair, painting, grounds inspection, furniture repair, some plumbing work.

Click on the link above to apply for a part-time position as our Maintenance Technician.

If you are handy and interested in volunteering, please email Craig Freeman or call 612-844-2005.

Other positions at Avenues:
Marketing & Communications Intern
Youth Support Specialist

Feel good twice over by working out AND supporting Avenues at Open Streets Lyndale this Sunday. Still Kickin and The Movement Minneapolis will host a trainer-lead workout from 11:30 am - 12:30 pm with proceeds going to Avenues. Click here for details.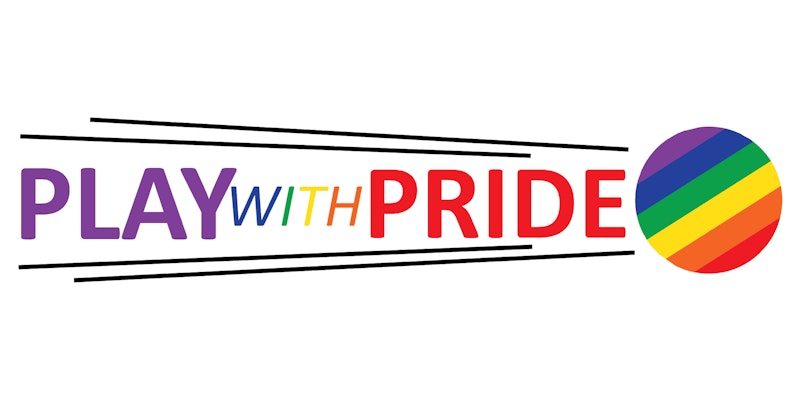 On June 17, Twin Cities Pride hosts Play with Pride - a kickball tournament fundraiser benefiting Avenues' GLBT and ConneQT Host Home Programs.

To learn mor

e and register your team,

click here. Registration closes June 1st.

We need six volunteers to referee the games in three hour shifts. Contact Rachel

for more details 612-844-2001.
Women's Strength Coalition presents Pull for Pride - a dead lift competition on June 24 to benefit Avenues. Hosted at Movement Minneapolis Gym, 45 lifters will compete for prizes while raising funds and awareness for Minnesota's homeless youth. This event is open to people of all experience levels. For more information,
click here.
Avenues will be at
Golden Valley Pride
(June 11) and
Twin Cities Pride
(June 24-25). Stop by our booths to learn more about Avenues, including how to become a host in our ConneQT and GLBT Host Home Programs.
Avenues is being recognized as a Community Champion of Twin Cities Pride this year!
Watch for us at the front of the Twin Cities Pride Parade on June 25.
Save the dates of June 20 and 27 for our annual open houses of Brooklyn Avenues and Minneapolis Avenues.

Please stop by one or both open house to learn how we support our community's youth.

Brooklyn Avenues Open House
When: June 20, 4:30-6:30 pm
Where: 7210 76th Ave North
Brooklyn Park, MN 55428



Minneapolis Avenues Open House
When: June 27, 4:30-6:30 pm
Where: 1708 Oak Park Ave North
Minneapolis, MN 55411
Thank you to Dani and all the dancers at
Borealis Dance
who performed "Love Stories." Borealis Dance teamed up with Avenues to create a dance inspired by youth experiencing homelessness. A portion of ticket sales were donated to Avenues.
In April,
Aliese Hoesel and Steven Zubich presented a recital at Hennepin Avenues United Methodist Church. A free will offering raised $1,000 in support of Avenues - thank you!
Thank you, Madigan, Dahl and Harlan Law Firm, for donating "Welcome Home Baskets" to our Avenues for Young Families program. Firm members assembled laundry baskets full of bedding, kitchen, bathroom and cleaning supplies to give our young families a great start in their new apartments.

Thank you to the Liberty Mutual Insurance volunteers who deep cleaned Minneapolis Avenues' bathrooms and kitchen!


Five wonderful volunteers from Aldersgate United Methodist Church did yard clean-up at Minneapolis Avenues. Thank you!

Avenues received over 200 boxes of cookies, thanks to Girl Scout Troops 14071, 17441 and 18266.
Thank you!
Thank you to all who participated in Service Day Saturday in Savage. Avenues received over 100 dental kits for our youth! A special thank you to Shrey Pothini, who started the event three years ago when he was ten years old!
Avenues makes in-kind donation drives easy: if your organization wants to hold a drive, we will supply donation bins and marketing materials. Our staff can even drop off and pick up the bins and supplies, if needed.
Avenues for Homeless Youth
Administrative Offices:

1708 Oak Park Ave North

Minneapolis, Minnesota 55411

rblair@avenuesforyouth.org

612-844-2001
I am honored to share with you news that Avenues for Homeless Youth has been named a

"Twin Cities Community Champion of Pride"

for the 2017 Twin Cities Pride Festival. Avenues is recognized as a community organization whose work exemplifies the mission of Pride -- "to

commemorate our diverse heritage, foster inclusion, educate and create awareness of issues, and celebrate achievements in equality."




Avenues will be honored at the annual

Grand Marshal Reception and Pride Art Exhibition on June 8 at the Radisson Red, 5:30-8:00pm. The event is free. We hope to see you there.




Also watch for Avenues near the front of the

Ashley Rukes GLBT Pride Parade on June 25!

Click here

to learn more

.

Deb

Deborah Loon


Photo taken by Justin Cox Photography




Thank You for Building on the Dreams of Our Youth!

We are so thankful for those who made our 4th annual "Building on Dreams" Breakfast a success! Thanks to almost 250 attendees and generous sponsors, we raised $92,780 to support Avenues' programs. A special thank you to our sponsors:


The 2017 Avenues Ally Award went to the community that founded and supports the GLBT Host Home Program, in honor of the program's 20th anniversary this fall. Watch for more information about this special anniversary later.

We premiered our new video at Building on Dreams. Click here to be inspired by Hawa's story.

If you attended the breakfast, please give us your feedback by taking this

survey

. If you're interested in hosting a table of guests or being a sponsor next year, please email

Julia O'Brien,

Avenues' Development Director, or call her at 612-844-2012. Thank you!




Avenues is pleased to introduce Ashley Morgan, the new program manager of our Minneapolis & Suburban Host Home Program. Ashley has a Bachelors in Social Work from Augsburg College, and is a Licensed Social Worker and School Social Worker. She has experience in program development and has provided case management support to youth and families in educational, community and county-based settings.

The Minneapolis & Suburban Host Home Program has relaunched to provide short-term housing and supports that make

it possible for young people to live close to school, work and important connections in their home communities in

Hennepin County.

Ashley's job is to recruit and train host homes throughout the county. Imagine being a junior or senior in high school, but homeless. Staying in your home school and connected to your friends and teachers is vitally important! We need host homes throughout the county to meet that need.




All three of Avenues' host home programs recruit, screen and train adult volunteers who are willing to share their home with a young person experiencing homelessness. Individuals, couples and families are welcome to apply. Avenues staff provides training and ongoing support for youth and hosts in the program.

Our goal is to house 10 youth at a time in each host home program. To do that, we need a pool of 20 hosts per program. That's at least 60 host homes.

Our program managers describe hosting as a "messy and magical" experience for both youth and hosts. The young people who participate get basic needs met and a genuine connection to adults who share their homes and lives -- vitally important for a successful launch to young adulthood! For hosts, this is a powerful way to foster hope, healing, self-determination, leadership and change in young people.

Host homes literally change lives and build community. To learn more about our host home programs, watch the brief video below, check out our

website

and/or contact one of our program managers:







Last month, Temple Israel hosted a baby shower for five new, young parents in Avenues' programs! Volunteers from the synagogue planned a wonderful celebration complete with cake and decorations for the young parents, their families and Avenues staff. Each young family received a box filled with bibs, diapers, bottles, baby clothes and much more!


Thank you, friends at Temple Israel, for helping these young families get off to a strong start.



Fiscal Year 2016 was a big one for Avenues -- we started the ConneQT Host Home Program, prepared to launch Avenues for Young Families, and had the first full year of operations of Brooklyn Avenues. With the community's support, we were able to support more than 300 young people. To see that news and more, check out our FY16 Report to the Community (click below)! If you would like a hard copy, please contact Rachel Blair, 612-844-2001 or by

email

.
In 2010,

Avenues' was asked to join a new undertaking in Hennepin County, along with other advocates, law enforcement and medical professionals, to improve response to sexual assault within the county. Rocki Sim

õ

es, the GLBT Host Home Program Manager, joined Hennepin County's

Sexual Assault Multidisciplinary Action Response Team (SMARTeam), to contribute a youth and LGBTQ perspective on sexual assault.




The SMARTeam has been developing a county-wide protocol to improve the victim/survivor experience and enhance systems response to sexual assault in Hennepin County. In April 2017, the

Hennepin County Sexual Assault Response Protocol

was released to the public. This ground-breaking work provides protocols for victim advocates, law enforcement, medical and legal professionals to improve response to sexual assault.




Avenues has been honored to be involved and contribute to this important work.