Greetings!
What a blast we had in Austin! For the first time, Backbone and Pirate! demonstrated "Invisible" digital music delivery to College Radio Network Stations. We also announced the publication of stations into RadioTime's Internet directories and how this will lead to listeners finding your Backbone station on many different devices.
Next Generation Digital Music Delivery Here Now
Pirate! Promotion
At SxSW we announced that we've teamed with Pirate! Promotions to "invisibly" deliver new music to radio stations using the Backbone Networks' Internet automation infrastructure.
This new service is being rolled out as Pirate! begins populating the music library databases of stations on the IBS Student Radio Network (IBS-SRN) by Backbone with new music, without any need for station processing or physical CD delivery. Both we and Pirate! believe that recording artists will be the ultimate beneficiaries of this process.
Everybody we talked to was very excited about the new music delivery system. According to Steve Theo of Pirate! "Following the success we've seen in implementing our music delivery downloads page, we think automatic delivery will make things even easier for stations. Since early March, we've been automatically populating select stations in the IBS/Backbone Student Radio Network with all of our new music. Each week we're adding new files, and when stations opt-in they get new music delivered right into their database without any downloading, ripping, processing, etc. It's a seamless process for the station, and they can still choose to add or pass on any songs they like or dislike." (Read More)
IBS-SRN Stations Finding new Audiences in RadioTime Directory
As of SxSW, our IBS-SRN member stations are now listed in the RadioTime.com Internet radio directory. Listing enables stations to be found and played through the TuneIn Radio player, plus various devices including Roku, Sonos, Logitech and even the BMW Mini. In addition, your station will now be available on the Android, Blackberry, Palm, Samsung and Windows Phone, as well as on the iPhone, iPad and iPod Touch.

Thanks to JAG Radio (LBJ H.S.) at SxSW
LBJ High School students dazzle the SxSW show floor
This year we invited
Austin's LBJ High School Internet Radio Station, JAG Radio
, to be the host broadcaster for our stand
and, man, did they work the crowd!
With only a MacBook Pro, a mixer and a couple of microphones, students conducted interviews with a wide range of visitors during the events, which coincided with Spring Break for the students.
"This opportunity not only gave students valuable interview experience, but provided them with wonderful networking opportunities as well," said Alicia Turner, School Improvement Facilitator. "They held their own while interviewing CEO's from technology companies from around the world. They even hustled and snagged interviews with bands, artist and athletes. One of the interviews was

with Limas Sweed, former University of Texas football player who is currently with the Pittsburgh Steelers. Another interview, with a band from Columbia, was conducted in English and Spanish by a bilingual LBJ student."
Get Your Station's QR Code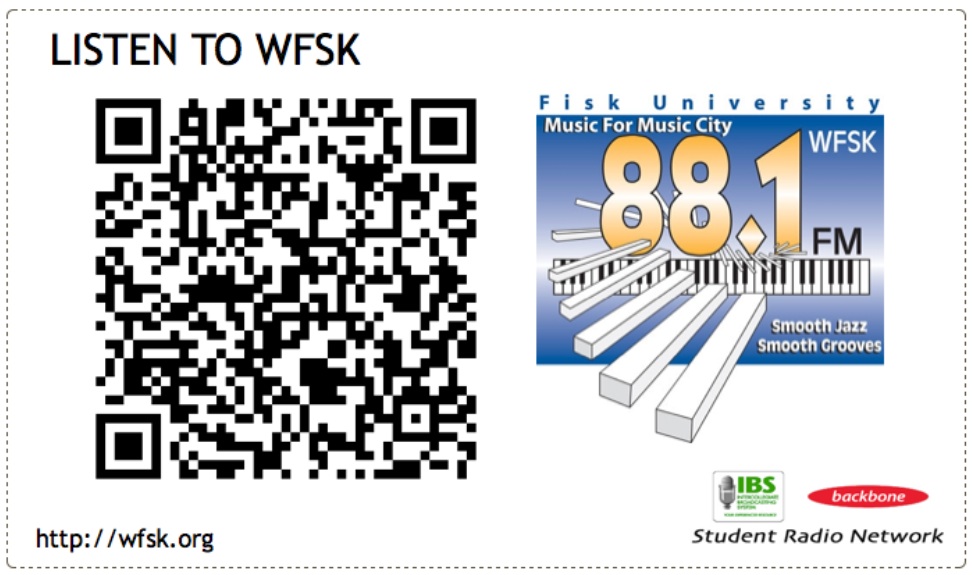 Grab impulse listeners with your station's QR Code
All IBS Student Radio Network stations have QR (quick response) codes associated with them. Post yours on your web site, print it on T-shirts or business cards, or make tons of decals with the code. All it takes is a fast peek with a mobile phone to launch your station's web site/player for your newest listener. To get your QR code, simply update your station's contact information via our
IBS-SRN signup form
.
Save the Date, IBS Palooza April 22-23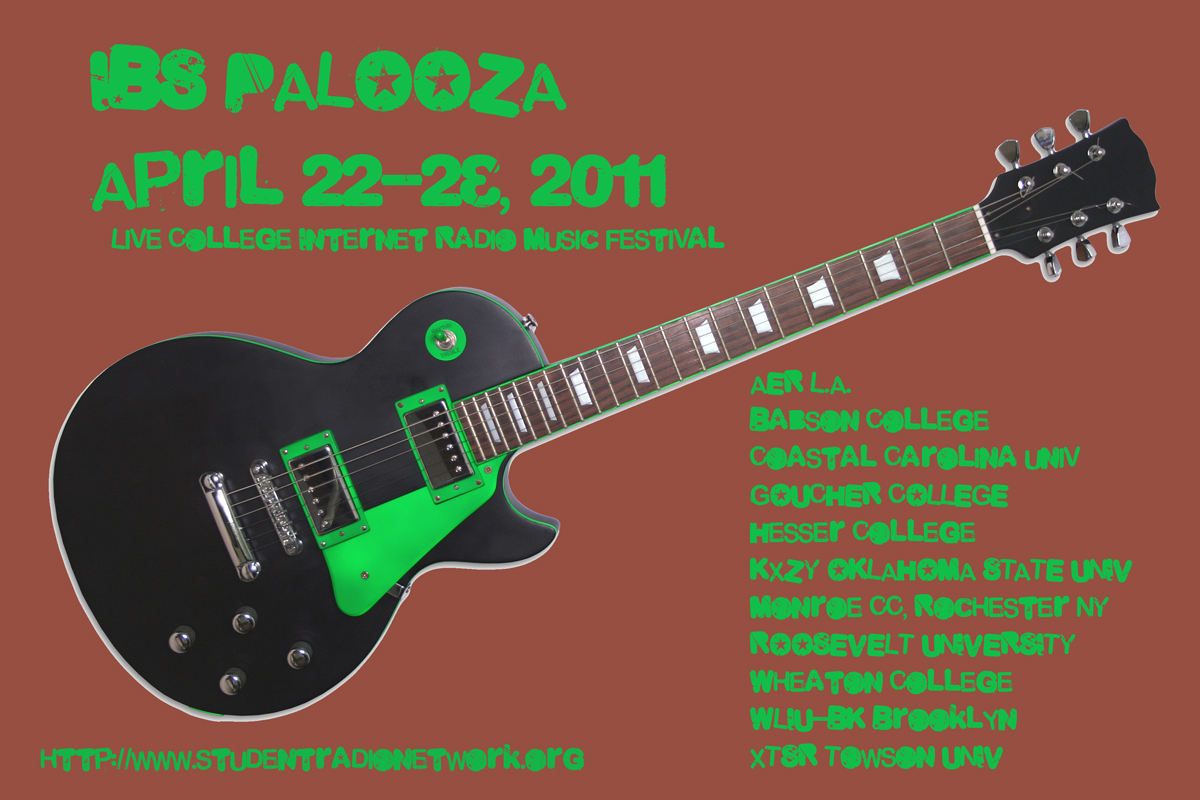 Show off your hot, local bands here
For the fourth straight year, the
IBS Student Radio Network
will host the nationwide Internet radio music festival, IBS Palooza. This is your station's opportunity to showcase your local talent, and broadcast it around the world. And whenever you don't have anyone playing at the moment - or you like another station's band better - you can intercept that stream and play it on your own station.
We look forward to bringing you even more features and more stories about how our customers are using Backbone Radio to reach audiences worldwide. Please contact us to let us know how we can help you reach your audience.
Sincerely,

Danielle Capalbo
Backbone Networks
Free College
Internet Radio
Startup Guide

College Internet Radio White Paper
Have you noticed that as commercial "big radio" is collapsing around us, Internet stations are continuing to flourish? There's a reason for it - fundamental economics. You'll find a lot of buzz about College Radio around the web, but not much that helps guide you through important issues that specifically help position your Internet station to succeed, especially in harmony with the mission of your school. Download your free copy of "The New Breed of College (and High School) Internet Radio-Surviving the Dinosaur" today.
Free Trial offer

Do you represent a high school, college or university radio club that wants a fully featured Internet station--on a very cool network? Then, sign up to try it out. All you need is a Mac and mic, we do all the rest. And if you want to know why you should join with us, download the White Paper, above.
Quick Links