Serving Northeast Wisconsin since 1972
An Economic Development District serving Northeast Wisconsin for over 40 years.

STAFF

Cindy J. Wojtczak
Jeffrey C. Agee-Aguayo

Transportation Planner

Amy Carrozzino-Lyon

Phragmites Project Coordinator

Angela Kowalzek-Adrians

Natural Resources Planner

Richard J. Malone

Office Accounts Coordinator

Brandon G. Robinson

Community Assistance Planner

Joshua W. Schedler

GIS Coordinator

ANNUAL REPORT
To submit a request for an EMSI Developer Query, please complete and submit this form:

E-NEWSLETTER VOLUME 6,
ISSUE 4 / APRIL 2016

| | | |
| --- | --- | --- |
| | | |


| | |
| --- | --- |
| | |
| Treating Phragmites with Argo ATV | |
Bay-Lake RPC, in cooperation with local partners, will host a workshop for landowners interested in invasive Phragmites management.
Speakers will discuss the challenges of managing invasive plants, Phragmites management options and resources for landowners, and provide a Bay-Lake RPC project update about GLRI grant-funded Phragmites control plans for the east shore of Green Bay and the lower Fox River.
Participants will also have the opportunity to visit the demonstration area (behind Bay Beach Amusement Park) where Phragmites weretreated with herbicide last fall and mowed over winter.
If you own or manage shoreline or wetland property, are interested in Phragmites management in the region, or want to know where to get more information about invasive plants, this workshop is for you.
The workshop is free and all are welcome, but pre-registration is requested for planning purposes. Outreach materials and exhibits from local partners related to invasive plants and wetland management will also be available.
Where: Bay Beach Wildlife Sanctuary
Nature Center Auditorium (upstairs)
1660 East Shore Drive, Green Bay, WI 54302
Date: Saturday, May 21, 2016
Time: 10:00 AM- 12:30 PM
(check in begins at 9:30 AM)
Pre-register
online
or by c
alling Angela or Amy at (920) 448-2820 by 4:00 PM on Thursday, May 19.
GIS Mapping Special for Summer! Reduced Rate!
Does your community need a map showing areas where convicted sex-offenders are restricted from residing? The Bay-Lake Planning Commission can help your community prepare such a map. The Commission will be preparing maps for three villages at a reduced rate of $700 during the months of May and June only.
Each request will be handled individually and on a first come, first served basis for the reduced rate of $700. The final product will include one display map, as well as digital copies for reproduction.
Contact
Joshua Schedler
if your village would like to receive this service.
This is just one of the many custom mapping projects that the Commission can assist communities with. Other map examples include a location map for a grant application, a large air photo display, a series of maps for a public informational meetings, GIS analysis, and more. The Commission's GIS Department will be happy to work with you to meet any of your mapping needs. Please contact Joshua Schedler for additional information.
Public Transit Project in Sheboygan Funded under CMAQ

Northeastern Wisconsin was successful in obtaining a Congestion Mitigation and Air Quality (CMAQ) project for the 2016-2020 funding cycle. This project involved four replacement buses for Shoreline Metro, the public transit operator serving the Sheboygan area. Commission staff provided technical assistance with the application process (including calculation of emission reduction estimates).
A total of nine bicycle and pedestrian, traffic flow, and public transit projects in Wisconsin were funded in this most recent cycle. Only the state's air quality non-attainment and maintenance areas are eligible for this program; this includes the seven counties of southeastern Wisconsin, as well as four lakeshore counties in the Bay-Lake Region: Sheboygan, Manitowoc, Kewaunee, and Door.
An official announcement from WisDOT should be coming in the near future. Please contact
Jeff Agee-Aguayo
for additional information.
Sheboygan MPO

The Commission released a small number of major amendments to the 2016 - 2019 Sheboygan Metropolitan Planning Area Transportation Improvement Program (TIP) for a 30-day public comment period on March 21st. The public hearing for these amendments will be held as part of the Sheboygan MPO Technical and Policy Advisory Committees' joint meeting the morning of April 21st. The MPO advisory committees are scheduled to recommend action on the amendments at this joint meeting.
The Commission is scheduled to take action on the amendments at an April 29th meeting of its Executive Committee. The public comment period was advertised in the newspaper, on the Commission's website, through a mailing, and via the Commission's Facebook page and Twitter. The draft major amendments can be found on the Commission's
website
.
Upcoming Events/Meetings

Wabeno, WI
Executive Committee Meeting
Green Bay, WI
Bay Beach Wildlife Sanctuary, Green Bay, WI
Full Commission Meeting
Jack Day Environmental Education Center
Green Bay, WI
June 20 - 24, 2016
Available Grant Opportunities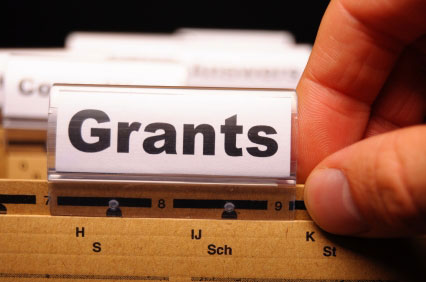 The following is a list of upcoming grant opportunities and their due dates. Please contact the
Commission
if you have a project idea, or need assistance with preparing or administering a grant, or if you are interested in partnering with the Commission on a project.