Providing opportunities and cooperative solutions to foster healthy and thriving communities
within the region.
An Economic Development District serving Northeast Wisconsin for over 45 years.

STAFF

Cindy Wojtczak
Angela Kowalzek-Adrians
Natural Resources Planner

Community Assistance Planner

Elizabeth Runge
Community Assistance Planner
Ext. 107
Madison Smith
Community Assistance Planner
Ext. 108
Nicole Barbiaux
Graphic Specialist
Ext. 104
Rachel Moore
Ext. 101
Your Opinion Matters!
The Bay-Lake RPC website is in need of a redesign.
Please take a couple minutes to tell us how the website can better serve your needs by filling out this short
survey
.
Thank you!
ANNUAL REPORT
To submit a request for an EMSI Developer Query, please complete and submit this form:

E-NEWSLETTER VOLUME 8,
ISSUE 4 / APRIL 2018

| | | |
| --- | --- | --- |
| | | |
Free Technical Assistance Grant Program
The Bay-Lake Regional Planning Commission is accepting applications for its Technical Assistance Grant Program until April 13, 2018. The program will provide the opportunity to receive professional planning assistance on small-scale plans or projects at little or no cost to member communities and counties. Some potential project categories include the following:
Planning and zoning (e.g. comprehensive plan updates, park and recreation planning, developing plan implementation strategies, site designs, etc.)
Economic Development & Housing
GIS and graphics (e.g. mapping, data development, ArcGIS Online data and maps, ArcGIS Collector inventory work, graphic development, plat books, official maps)
Project development (e.g. grant proposal development, grant writing assistance, etc.)
Hazard mitigation (e.g. project and grant proposal development)
An application for the Technical Assistance Program is available on the Commission's
website
.
Applications are due to the Commission no later than 4:00 PM on Friday, April 13, 2018
.
With funding from the EPA Great Lakes Restoration Initiative, the Bay-Lake RPC will treat at least 1,000 acres of invasive Phragmites, Wild parsnip, and Japanese knotweed in Kewaunee County in 2018 and 2019 and help to establish a permanent management strategy. The funding will be available to manage invasive species on both public and private property in Kewaunee County.
Bay-Lake RPC field personnel have been driving roads throughout the county since January to gather inventory data for areas visible from public roads. However, we are relying on the public, county and state partners, and local and county officials to help us gather inventory data on interior sites. By providing information about known locations of invasive species on public and private lands, you can help Bay-Lake create a more complete inventory that will enable better, more comprehensive management of invasive species in the county.
Treatments will be conducted throughout Kewaunee County from approximately September to October 2018.
For further information regarding to this project please contact
Angela Kowalzek-Adrians
.
Thank you for helping to manage invasive species within Kewaunee County!
City of Kewaunee Integrated Plan

The City of Kewaunee is continuing to plan for its waterfront and downtown area. The City has just completed an update of its Waterfront Plan and Outdoor Recreation Plan. To build upon these efforts, the Bay-Lake RPC will be completing an Integrated Plan (IP).
The IP will update the City's Comprehensive Plan, include a market study and integrate recommendations included in the two recently updated plans. This information will be combined in the IP for use as a decision making tool for the City. For more information, please contact Elizabeth Runge.
Sheboygan Metropolitan Planning Organization (MPO) Update

Commission staff continues to prepare draft chapters of the Update to the Year 2045 Sheboygan Area Transportation Plan (SATP). To date, draft Chapters 2 (Metropolitan Transportation Planning Process), 3 (Profile of the Metropolitan Planning Area), and 4 (Mission Statement, Goals and Objectives) have been prepared. In addition, staff has started to prepare draft Chapter 5 (Existing Condition of the Transportation Network). Draft Chapter 4 will be reviewed by the Sheboygan MPO Technical and Policy Advisory Committees when they next meet in late April.
Commission staff has prepared two minor amendments to the Sheboygan Metropolitan Planning Area Transportation Improvement Program (TIP): Calendar Years 2018 - 2021. The first amendment adds language to the TIP describing how its programmed projects help to achieve federally required performance targets (established to date) for the MPO. The second amendment involves cost and/or timing changes to three street and highway projects in the TIP. It is possible that there will be additional amendments to the TIP in April. The Sheboygan MPO advisory committees are scheduled to review these minor amendments at their joint meeting in late April, and the amendments will also be on the agenda for the Commission's late April Executive Committee meeting.
Commission staff provided technical assistance to the local transit operator (Shoreline Metro) within the past month. This involved assisting Shoreline Metro with the preparation of its Community Development Block Grant (CDBG) application for the April 1, 2018, - March 31, 2019, fiscal year.
The review committee for the Shoreline Metro Transit Development Program (TDP) is close to being complete, with a couple customer members still needed. In addition, some of the Sheboygan Transit Commission members could change as a result of the recent municipal elections. Once the committee is in place, the first meeting will be called.
Upcoming Events/Meetings

April 26 @ 1PM
Sheboygan MPO Technical and Policy Advisory Committees Joint Meeting
BLRPC Combined Executive, Finance, and Personnel Committee Meetings, Green Bay
May 22
Available Grant Opportunities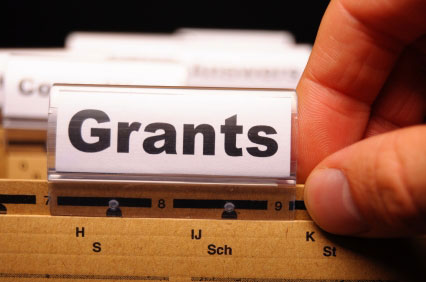 The following is a list of upcoming grant opportunities and their due dates. Please contact the
Commission
if you have a project idea, or need assistance with preparing or administering a grant, or if you are interested in partnering with the Commission on a project.
Staffing for Adequate Fire and Emergency Response (SAFER)

, April 27, 2018



Recreational Trails Program

, May 1, 2018

Knowles-Nelson Stewardship Local Assistance Grant

, May 1, 2018

Land and Water Conservation Fund

, May 1, 2018

Farmers Market Promotion Program,

May 7, 2018

Ongoing grant opportunities: