Providing opportunities and cooperative solutions to foster healthy and thriving communities
within the region.
An Economic Development District serving Northeast Wisconsin for over 40 years.

STAFF

Cindy J. Wojtczak
Jeffrey C. Agee-Aguayo

Transportation Planner

Amy Carrozzino-Lyon

Phragmites Project Coordinator

Angela Kowalzek-Adrians

Natural Resources Planner

Richard J. Malone

Office Accounts Coordinator

Brandon G. Robinson

Community Assistance Planner

Joshua W. Schedler

GIS Coordinator

ANNUAL REPORT
To submit a request for an EMSI Developer Query, please complete and submit this form:

E-NEWSLETTER VOLUME 6,
ISSUE 8 / AUGUST 2016

| | | |
| --- | --- | --- |
| | | |

Phragmites Management Project Update: Treatments Underway

Under funding from GLRI, the Commission has mapped nearly 800 acres of non-native Phragmites in Lower Green Bay from Duck Creek to Point au Sable; along the Fox River to De Pere dam; along the East River in Allouez/Bellevue, and along the lower reaches of Duck and Baird Creeks. These areas are now being targeted for management. Sites include a mix of coastal wetlands, shoreline and riparian areas, roadsides, parks and trails, private residences, and commercial and industrial properties.
Management will include chemical application of an aquatic-approved formulation containing the herbicide imazapyr, followed by mowing in late fall or winter (where feasible). Progress will be variable depending upon favorable weather conditions (i.e., no rain and minimal winds), density of treatment areas, and equipment available.
Following review of proposals received during the bid process, three experienced firms were selected to conduct the management activities within the project area, as follows:
Applied Ecological Services- approximately 400 acres in west Green Bay and Village of Howard (west of the Fox River, north of I43 and east of I41), and Renard Island

Nature Care Ecological Consulting & Services- approximately 270 acres in west Green Bay and Village of Howard (west of Fox River, south of I43, west of I41), east Green Bay shoreline, Baird Creek corridor, and Town of Scott shoreline

Wildlife and Wetlands Solutions- approximately 100 acres in Villages of Allouez, Ashwaubenon, Bellevue, and City of De Pere along the Fox and East Rivers
For more information about the Bay-Lake RPC Phragmites project, contact Angela Kowalzek-Adrians or Amy Carrozzino-Lyon. The Phragmites Information Hotline (920-430-0220) will be regularly updated with a recorded message about treatment schedule and progress.
Wisconsin RPCs and DNR Emerald Ash Borer (EAB) Impacts Mitigation Grants

In partnership with the Wisconsin DNR, East Central Wisconsin RPC, Northwest Wisconsin RPC, and Southeastern Wisconsin RPC, the Bay-Lake Regional Planning Commission has funding available to help communities mitigate the impacts of Emerald Ash Borer (EAB)
and prepare them for EAB invasion by diversifying their urban and community forests. The funding will help Wisconsin municipalities, counties and tribes to
plant non-host trees within EAB-quarantined counties within the Great Lakes Basin.
We received 43 grant applications. About half of them come from southeastern Wisconsin, with the remainder coming from the Bay-Lake and East Central Wisconsin regions, as well as one from Northwest Wisconsin. A total of $568,370 is being requested (of $82,000 available), with individual funding requests ranging from $2,000 to $20,000. The funding is made available through a FY2015 U.S. Forest Service Great Lakes Restoration Initiative grant received by the Bay-Lake Regional Planning Commission earlier this year.
The Bay-Lake Regional Planning Commission is excited to offer a new sign inventory mapping project option for our communities. Sign inventory mapping is an important component of the MUTCD (Manual on Uniform Traffic Control Devices), allowing your community to be more organized during its inventory or update process. Contact the Commission's GIS Department if your community is in need of a full inventory, an update to the inventory, or a streamlined online mapping option.
These are just a few of the many custom mapping projects in which the Commission can assist communities. Other map examples would include a location map for a grant application, a large air photo display, a series of maps for public informational meetings, GIS analysis, and others. The Commission's GIS Department will be happy to work with you to meet any of your mapping needs.
Sheboygan Metropolitan Planning
Organization
(MPO)

Commission staff continues to work on the 2016 Public Participation Plan Update for the MPO. The 30 day public consultation period on the preliminary draft 2016 Public Participation Plan Update ended in early August. A 45 day public comment period on the document will be initiated once the Sheboygan MPO Technical and Policy Advisory Committees release it for public review (likely at their next joint meeting on September 8th).
Commission staff continued preparing the update to the Sheboygan County Coordinated Public Transit - Human Services Transportation Plan. Materials for the transportation coordination meeting were mailed out to all invitees in late July, and the transportation coordination meeting was held at the Sheboygan County Aging and Disability Resource Center (ADRC) office on August 16th. At this meeting, attendees went through a county coordination assessment exercise, developed a county action plan, and approved various capital projects that can qualify for Section 5310 funding. Commission staff will now finish preparing the draft plan.
The Commission reviewed and approved several minor amendments to the transit capital and elderly and disabled transportation capital components of the Sheboygan Metropolitan Planning Area Transportation Improvement Program: Calendar Years 2016 - 2019 at a meeting of its Executive Committee in late July. These amendments were transmitted to pertinent state and federal agencies in early August. WisDOT approved the amendments in a letter dated August 10th.
Commission staff is currently in the process of preparing a draft Sheboygan Metropolitan Planning Area Transportation Improvement Program (TIP): Calendar Years 2017 - 2020, and is also in the process of preparing a draft 2017 Sheboygan Metropolitan Planning Area Transportation Planning Work Program. Additional information on these efforts will appear in upcoming newsletters.
Upcoming Events/Meetings

September 6, 2016, 1:30 PM
Neville Public Museum
, Green Bay, WI
September 9, 10:00 - 12:00 PM
Full Commission meeting
Jack Day Center, 90 Bay Beach Road, Green Bay, WI




September 15, 1:30 - 2:30 PM
September 21, 2016, 8:30 - 3:00 PM
Ag & Extension Service Center, 1150 Bellevue St, Green Bay, WI
Heartwood Resort, Trego, WI
Available Grant Opportunities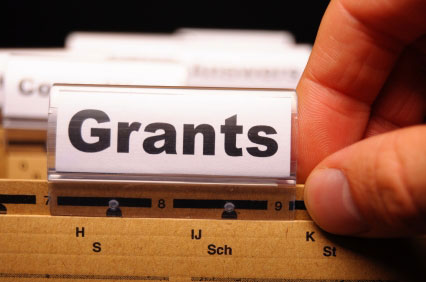 The following is a list of upcoming grant opportunities and their due dates. Please contact the
Commission
if you have a project idea, or need assistance with preparing or administering a grant, or if you are interested in partnering with the Commission on a project.