Providing opportunities and cooperative solutions to foster healthy and thriving communities
within the region.
An Economic Development District serving Northeast Wisconsin for over 45 years.

STAFF

Cindy Wojtczak
Angela Kowalzek-Adrians
Natural Resources Planner

Community Assistance Planner

Jeffrey Agee-Aguayo

Transportation Planner

Joshua Schedler
GIS Coordinator

Ext. 104
Madison Smith

Community Assistance Planner
Ext. 108
To submit a request for an EMSI Developer Query, please complete and submit this form:

E-NEWSLETTER VOLUME 7,
ISSUE 8 / AUGUST 2017

| | | |
| --- | --- | --- |
| | | |
Lakeshore Coastal Recreation Study

With funding from the
Wisconsin Coastal Management Program
, the Bay-Lake RPC isdeveloping a coastal recreation study for the lakeshore counties of Kewaunee, Manitowoc, and Sheboygan. The project supports regional planning efforts, as well as county and local efforts to enhance and promote coastal recreation, tourism, and economic sustainability. By gathering economic and spatial data, and conducting a coastal recreation users survey, the study aims to provide a better understanding of Lake Michigan coastal recreational preferences and participation in northeast Wisconsin. Tourism and recreation are vital to the social and economic success of coastal communities. With this study, the Commission and its local government partners can capitalize on opportunities to enhance and expand coastal recreation and tourism, and to more effectively advocate for the protection of special places.
The study will gather information on the coastal recreation supply, conduct a needs assessment, and develop recommendations and an action plan for implementation to enhance and expand coastal recreation. Final products will include an infographic report, survey results, and an ArcGIS Story Map of coastal recreation in the three counties. The project will conclude in July 2018.



Please contact Angela Kowalzek-Adrians for additional information.
Twin Rivers Water Trail Planning

With funding from the
Wisconsin Coastal Management Program
,
The West Foundation
, the City of Two Rivers, and the Village of Michicot, and help from paddling partners, the Bay-Lake RPC is conducting an inventory and assessment of all public access locations on the East Twin and West Twin rivers. The extend on the West Twin River will be from Lake Michigan in the City of Two Rivers to the Shoto Dam, and on the East Twin River from Lake Michigan in the City of Two Rivers to VFW Park in the Village of Michicot.
The inventory will be used to develop an action plan and maps to establish and promote a water trail on the East and West Twin Rivers in Manitowoc County. The plan will offer recommendations for improving water access and supporting amenities for the water trail. Each site will also be evaluated for opportunities to incorporate art, history, and cultural significance to the water trail.
Community Economic
Development Survey
As a service to the communities within the Bay-Lake Region, The Commission is conducting its annual solicitation of community economic development projects. A survey has been sent to all the town, village, and city clerks, along with a number of local planning and economic development staff. The survey is intended to gather local and regional input on community and economic development projects that could be included in the Bay-Lake RPC's work program and Comprehensive Economic Development Strategy (CEDS). The work program helps to ensure that appropriate staff resources are available to address these projects in a timely manner, and are ultimately completed or implemented as proposed.
The CEDS provides an economic strategy for the region and a basis for applying to EDA for project funding.
We are asking the recipients of this survey to communicate internally with elected and appointed officials, plan commissions, and economic development committees to generate a list of about five projects that are anticipated to begin within the next six months to three years.
Surveys should be returned by August 17, 2017. Completed surveys can be emailed, mailed (425 S. Adams Street, Suite 201, Green Bay, WI, 54301), or faxed (920-448-2823).

Please notify us even if you have no projects.
The 2017 CEDS is written for the 2017-2019 grant years, and helps to ensure the communities within the region remain eligible for funding through EDA.
If you have any questions regarding CEDS or economic development in the region, please contact Cindy Wojtczak.
| | | |
| --- | --- | --- |
| | | |
Upcoming Events/Meetings

Wisconsin Maritime Museum, Manitowoc
August 23, 2017, 1:30PM
210 Museum Place, Green Bay
September 8, 2017, 10AM
Green Bay
Available Grant Opportunities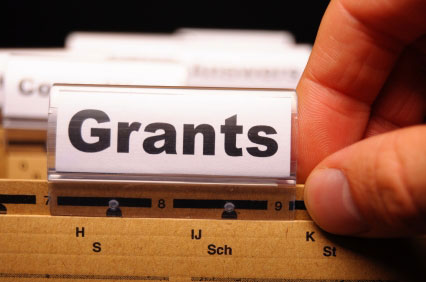 The following is a list of upcoming grant opportunities and their due dates. Please contact the
Commission
if you have a project idea, or need assistance with preparing or administering a grant, or if you are interested in partnering with the Commission on a project.