Get your requests in for FREE Technical Assistance by February 19, 2016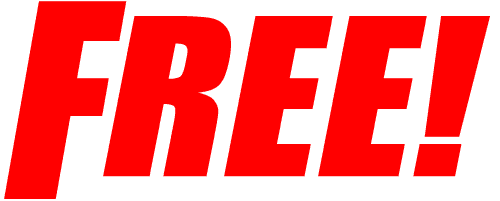 The Commission's new Technical Assistance Program provides

member counties and communities the opportunity to receive professional planning assistance on small-scale plans or projects at no cost.
Two to four projects from throughout the Region will be selected for 2016. Projects will be limited to a maximum of five days (40 hours) of staff time. The project categories (and potential projects) include the following:
Community Planning (comprehensive planning, zoning and other plan implementation activities, hazard mitigation, grant writing and administration, demographic analyses/assessments, etc.);
Economic Development (grant writing and administration, funding identification, business/industrial park planning, capital improvement plans, etc.);
Geographic Information Systems (community specific data and software setup, one-on-one training and setup assistance, custom mapping, map updates, brochures, inventories, etc.);
Natural Resources and Coastal Management (beach improvement planning, invasive species, climate resiliency planning, grant writing and administration, outdoor recreation planning, etc.); and
Transportation (transit technical assistance, local road and street issues, traffic forecasts, bike & pedestrian planning, Safe Routes to School, inventories, grant writing and administration, etc.).
The Commission is now accepting applications for technical assistance projects under this new program. An application for the Technical Assistance Program is available on the Commission's
website
. Applications are due to the Commission no later than 4:00 PM on Friday, February 19, 2015 (extended deadline). The Commission will review, evaluate, and rank all requests in late 2015 to select 2-4 projects for inclusion in the
2016 Work Program
.
Please contact
Cindy Wojtczak
, Executive Director, if you have any questions or comments.
Phragmites Project Update
Commission staff are collaborating with Applied Ecological Services, Inc. (AES) of Brodhead, WI on an inventory and assessment project to map Phragmites using multi-spectral and oblique aerial imagery and remote sensing technologies. AES completed an aerial flight of the project area this fall, and analysis of acquired data is currently underway. The inventory will assess the current Phragmites footprint from the air, and inform
treatment
plans for the next growing season (summer-fall 2016). A post-treatment inventory will follow, with follow-up treatments planned for 2017.
In October, the Commission
obtained an aquatic plant management permit from WDNR to chemically treat six acres of
Phragmites
at Bay Beach in the City of Green Bay. Treatment at the site will provide information to gauge the effectiveness of the approach, and provide a demonstration site for outreach efforts through the winter. Special thanks to the City of Green Bay Parks Department for their cooperation in this effort.
Please contact
Amy Carrozzino-Lyon
, Phragmites Project Coordinator, if you have any questions or comments.
Sheboygan Metropolitan Planning Organization (MPO) Activities
Commission staff transmitted the final 2016 Sheboygan Metropolitan Planning Area Transportation Planning Work Program to WisDOT and Federal Highway Administration (FHWA) Wisconsin Division staff in late November.
Commission staff continued work on a land use inventory of the Sheboygan metropolitan planning area in November. The land use inventory has not been completed since 2009. The Commission's limited term employee (LTE) Transportation Technician is completing this task, with the assistance of the Commission's GIS Coordinator. This activity should be completed in December.
Commission staff is in the process of conducting a passenger opinion survey of Shoreline Metro. Completion of a boarding and alighting survey for Shoreline Metro will take place in early 2016.
Commission staff has been preparing an annual transportation system performance indicator report that will be presented to the Sheboygan MPO Technical and Policy Advisory Committees at their December joint meeting.
The draft Sheboygan Metropolitan Planning Area Transportation Improvement Program (TIP): Calendar Years 2016 - 2019 was released for a 30 day public comment period in November. A public hearing on the draft 2016 - 2019 TIP was held on December 2nd. The Sheboygan MPO Technical and Policy Advisory Committees are scheduled to recommend approval of the 2016 - 2019 TIP at their December joint meeting, and the Commission is scheduled to approve the 2016 - 2019 TIP at its December meeting.
Available Grant Opportunities
The following is a list of upcoming grant opportunities and their due dates. Please contact the
Commission
if you
have a project idea, or need assistance with preparing or administering a grant, or if you are interested in partnering with the Commission on a project.