Providing cooperative planning and funding solutions to foster
healthy and thriving communities within the region.
An Economic Development District serving Northeast Wisconsin for over 45 years.
CONTACT US
(920) 448-2820
STAFF

Cindy Wojtczak
Angela Kowalzek-Adrians
Natural Resources Planner

Community Assistance Planner

Elizabeth Runge
Economic Development Planner
Ext. 107
Emily Pierquet
Madison Smith
Community Assistance Planner
Ext. 108
Nicole Barbiaux
GIS Specialist
Ext. 104
ANNUAL REPORT
To submit a request for an EMSI Developer Query, please complete and submit this form:

E-NEWSLETTER VOLUME 8,
ISSUE 12/ DECEMBER 2018

| | | |
| --- | --- | --- |
| | | |
Now Accepting Applications for the 2019 BLRPC Technical Assistance Grant Program
The Bay-Lake Regional Planning Commission has opened its Technical Assistance Grant Program for 2019.

This program provides member communities and counties the opportunity to receive planning assistance on small-scale plans or projects at no cost.
Up to three projects from throughout the Region (in member counties and communities) will be selected for 2019. Projects will be limited to a maximum of five days (40 hours) of staff time and must be started and completed in 2019. Some potential project categories include the following:
Community Planning:

comprehensive planning, zoning and other plan implementation activities; hazard mitigation; site design; housing studies; grant seeking, writing and administration; demographic analyses/assessments
Economic Development and Housing:

housing studies; funding identification; grant writing and administration; business/industrial park planning; capital improvement plans; brownfield reuse planning
Mapping and Visualization:

community specific data and software setup; official maps; plat book; one-on-one training and setup assistance; custom mapping, map updates, brochures, inventories, Story Maps, ArcGIS Online Collector inventories, graphic design
Environmental:

beach improvements, invasive species; outdoor recreation; restoration planning; urban forestry; surface & groundwater issues; grant seeking, writing and administration
This program does not impact the availability of Commission staff for the usual technical assistance phone calls and emails, guidance, letters of support, and informational presentations, and meeting participation that are requested throughout the year.
The Commission is now accepting applications for technical assistance projects under this program. An application is available on the Commission's website. Applications are due by 4PM on Thursday, January 31, 2019.
Have a voice in the direction of regional projects in Northeast Wisconsin. No experience required -- just an enthusiasm to make progress in the region!
We are seeking interested individuals who reside in Kewaunee County to serve a 6-year term on the Bay-Lake Regional Planning Commission. This positions is filled through appointment by the Governor with input from Kewaunee County. If you are interested in learning more about becoming a Commissioner, as well as the application process, please contact Cindy Wojtczak.
Does your community have a vacant or blighted commercial or industrial site that needs to be redeveloped?
Redevelopment of blighted sites is a tool for economic development. The Bay-Lake RPC has EPA Brownfield Assessment grant dollars available to assist with the assessment and redevelopment process. These funds require no

match.

A brownfield can be a site that has been dormant, is perceived to be contaminated, or a public health concern. An overall summary of brownfield program elements can be found at our website.
We are looking for sites in our region to assist with. Let us know if you have a property that may be a fit for this program.
Sheboygan MPO
The final Sheboygan Metropolitan Planning Area Transportation Improvement Program (TIP): Calendar Years 2019 - 2022 was approved in late October. The final 2019 - 2022 TIP can be found here.
The final 2019 Sheboygan Metropolitan Planning Area Transportation Planning Work Program was approved in late October, and was transmitted to WisDOT and FHWA for their approval in early November.
Work continues on development of the Update to the Year 2045 Sheboygan Area Transportation Plan (SATP). Currently, staff has mostly been working on draft Chapters 6 (Transportation and Land Use) and 7 (Recommended Transportation Plan), as well as some of the more significant appendices in the plan.
A resolution supporting WisDOT's statewide targets in the areas of infrastructure condition, system performance, freight movement, and Congestion Mitigation and Air Quality (CMAQ) program emission reduction performance measures was approved in late October. Another resolution supporting WisDOT's statewide targets for five highway safety performance measures will be approved in mid-December.
Please contact Jeff Agee-Aguayo for additional information regarding these activities.
Olson Park Update

On Wednesday December 12, a public community design workshop was held in Algoma to foster creative envisioning for Olson Park. The public participated in hands on exercises and identified the best features of the current site, while also highlighting future needs and desires. The focus was on a sustainable, conservation park, with an emphasis on nature inspired education, recreation, and local culture. Thank you to all who were able to attend and assist! If you were unable to attend, but still wish to have input, please complete an online survey.
For more information or further updates, please contact Madison Smith.
Upcoming Events/Meetings
Sheboygan MPO Technical and Policy Advisory Committees Joint Meeting
Sheboygan
January 25 @ 10am
BLRPC Executive Committee
Is your community or organization looking for speakers or meeting facilitators?
The staff of the Bay-Lake RPC are happy to speak to your boards/councils, committees, organization, or community groups about what is happening in our region. We are also available to assist communities and counties with meeting facilitation.
| | | |
| --- | --- | --- |
| | | |
Available Grant Opportunities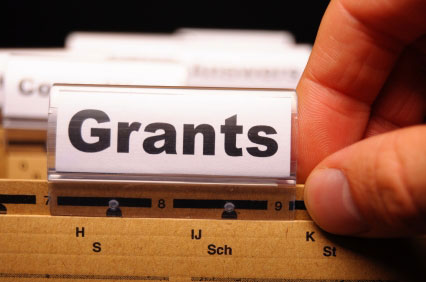 The following is a list of upcoming grant opportunities and their due dates. Please contact the
Commission
if you have a project idea, or need assistance with preparing or administering a grant, or if you are interested in partnering with the Commission on a project.