Serving Northeast Wisconsin since 1972
An Economic Development District serving Northeast Wisconsin for over 40 years.

STAFF

Cindy J. Wojtczak
Jeffrey C. Agee-Aguayo

Transportation Planner

Amy Carrozzino-Lyon

Phragmites Project Coordinator

Angela Kowalzek-Adrians

Natural Resources Planner

Richard J. Malone

Office Accounts Coordinator

Brandon G. Robinson

Community Assistance Planner

Joshua W. Schedler

GIS Coordinator

ANNUAL REPORT
To submit a request for an EMSI Developer Query, please complete and submit this form:

E-NEWSLETTER VOLUME 6,
ISSUE 2 / FEBRUARY 2016

| | | |
| --- | --- | --- |
| | | |

New Funding Available to Help Communities Mitigate EAB Impacts
The Bay-Lake Regional Planning Commission has received a $100,000 Great Lakes Restoration Initiative grant from the U.S. Forest Service to assist communities, counties, and tribes with mitigating Emerald Ash Borer impacts. The funding will be provided to Wisconsin jurisdictions and tribes within the Great Lakes Basin that are under an EAB quarantine (see table below). Funded projects will be selected through a mini-grant process utilizing an advisory panel made up of representatives from Southeastern Wisconsin RPC, East Central Wisconsin RPC, North Central Wisconsin RPC, Northwestern Wisconsin RPC, and the Wisconsin DNR. The DNR will also assist with helping to get the word out to communities, counties, and tribes that the funding is available. More information will be available in future E-Newsletters as the mini-grant program develops over the next couple months.
WI EAB Quarantined Counties within the Great Lakes Basin
* Includes Oneida Tribe
Regional Comprehensive Plan Update

The Commission is in the midst of updating the
Bay-Lake Regional Planning Commission Regional Comprehensive Plan
. Since many changes have taken place across northeast Wisconsin when the original plan was completed in 2005, we are in the process of gathering feedback regarding issues or concerns from each of our governmental jurisdictions via an online survey. The survey results, along with updates to the demographics data and inventories of various plan elements, will assist in our ongoing efforts to provide useful guidance to the counties and communities in northeast Wisconsin.
The Regional Plan covers the eight-county Bay-Lake Region in northeastern Wisconsin. It serves as an advisory policy document to guide where future conservation, growth, and development should occur within the region, while keeping with the Commission's planning principles.
A grant award through the Wisconsin Coastal Management Program is assisting with our efforts to update the Natural Resources; Housing; Land Use; and Implementation elements of the existing Regional Plan. The Commission's Regional Transportation Work Program, as well as Economic Development Administration (EDA) funding, are aiding to update the remaining elements of the Regional Plan.
Refer to the
Commission's website
and future E-Newsletter articles for upcoming public meetings and to follow the progress of the Regional Plan update. For additional information, please contact
Brandon Robinson
, Community Assistance Planner.
Sheboygan MPO

Commission staff presented findings from the passenger opinion survey of Shoreline Metro that was conducted in early December to the Sheboygan Transit Commission in January, as well as to the Sheboygan MPO Technical and Policy Advisory Committees at their January joint meeting.
Commission staff presented updates to the transportation system performance indicator report for 2015 to the Sheboygan MPO Technical and Policy Advisory Committees at their January joint meeting. This included updated local pavement rating data, pavement condition index (PCI) data for the state trunk highway network, bridge sufficiency rating data, and culvert rating data, all within the communities of the Sheboygan metropolitan planning area.
Commission staff distributed final copies of the Sheboygan Metropolitan Planning Area Transportation Improvement Program (TIP): Calendar Years 2016 - 2019 to members of the Sheboygan MPO Technical and Policy Advisory Committees at their January joint meeting as well as through the mail. All cities, villages and towns in the metropolitan planning area have received a copy of the 2016 - 2019 TIP. WisDOT and FHWA staff have also received copies of the 2016 - 2019 TIP. In addition, a final copy of the 2016 - 2019 TIP was delivered to the Mead Public Library in Sheboygan.
Get your application for FREE Technical Assistance in before February 19th!




The Commission will continue accepting applications for free technical assistance projects until

February 19, 2016 at 4:00 PM. This program provides member counties and communities the opportunity to receive professional planning assistance on small-scale plans or projects at little or no cost. The application is available on the Commission's website
.
Please contact
Cindy Wojtczak
, Executive Director, if you have any questions or comments.
National Invasive Species Awareness Week - February 21-27th

Participate in events across the nation to raise awareness and identify solutions to invasive species issues. Locate an invasive species event
or plan your own event using this toolkit
.
Additionally, the
National Association of Invasive Plant Councils
is hosting a series of webinars the last week of February as part of National Invasive Species Awareness Week. Take a look at the lineup.
Upcoming Events/Meetings

Available Grant Opportunities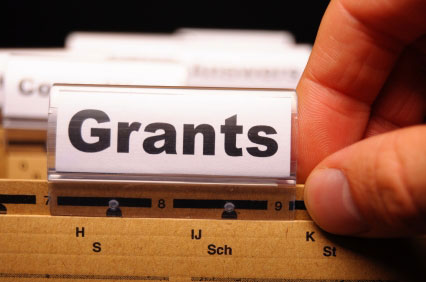 The following is a list of upcoming grant opportunities and their due dates. Please contact the
Commission
if you have a project idea, or need assistance with preparing or administering a grant, or if you are interested in partnering with the Commission on a project.