Providing opportunities and cooperative solutions to foster healthy and thriving communities
within the region.
An Economic Development District serving Northeast Wisconsin for over 45 years.

STAFF

Cindy Wojtczak
Angela Kowalzek-Adrians
Natural Resources Planner

Community Assistance Planner

Elizabeth Runge
Community Assistance Planner
Ext. 107
Jeffrey Agee-Aguayo

Transportation Planner

Joshua Schedler
GIS Coordinator

Ext. 104
Madison Smith

Community Assistance Planner
Ext. 108
Nicole Barbiaux
Graphic Specialist
Ext. 109
ANNUAL REPORT
To submit a request for an EMSI Developer Query, please complete and submit this form:

E-NEWSLETTER VOLUME 8,
ISSUE 2 / FEBRUARY 2018

| | | |
| --- | --- | --- |
| | | |
Now Accepting Applications:
2018 Bay-Lake RPC Technical Assistance Grant Program
The Bay-Lake Regional Planning Commission will again be offering its Technical Assistance Grant Program for 2018. The program will provide an opportunity to receive free professional planning assistance on small-scale plans or projects for member communities and counties.
Up to three projects from throughout the Region (in member counties and communities) will be selected for 2018. Projects will be limited to a maximum of five days (40 hours) of staff time, and must be started and completed in 2018. However, larger projects are also eligible as a means to get a project underway. Some potential project categories include the following:
Planning and zoning (e.g. comprehensive plan updates, park and recreation planning, developing plan implementation strategies, site designs, etc.)
Transportation
Economic Development & Housing
Natural Resources
GIS and graphics (e.g. mapping, data development, ArcGIS Online data and maps, ArcGIS Collector inventory work, graphic development)
Project development (e.g. grant proposal development, grant writing assistance, etc.)
Hazard mitigation (e.g. project and grant proposal development)
This program will not impact the availability of Commission staff for the usual technical assistance phone calls and emails, guidance, letters of support, and informational presentations that are requested throughout the year.
The Commission is now accepting applications for technical assistance projects under this program. An application for the Technical Assistance Program is available on the Commission's
website
.
Applications are due to the Commission no later than 4:00 PM on Friday, April 13, 2018
.
We hope this program continues to be a value-added benefit to the member counties and communities of the Bay-Lake Regional Planning Commission. Please
Angela Kowalzek-Adrians
if you have any questions or comments.
Regional Bicycle & Pedestrian

The Bay-Lake RPC continues to progress on the development of its Regional Bicycle and Pedestrian Plan. The bike and pedestrian facilities inventory will be finalized, while discussions with local officials and stakeholders will continue throughout 2018.
We are also in the process of finalizing an interactive online Crowdsourcing survey tool that will allow us to improve the bike/pedestrian project's public engagement efforts and better gather feedback within each of the region's counties. This public input tool is expected to launch near the end of February. We will distribute a separate newsletter announcing when the Crowdsourcing survey is available to the public.
As we continue to develop the
physical version of the bike and pedestrian plan, an additional task for this project is to establish an ArcGIS Online Story Map to complement the document. The online Story Map will present the plan as a live version of the document with an interactive user-friendly interface. This will allow current bicycle and pedestrian issues to be addressed efficiently, and will provide users with ease of access to information regarding trails, suitable on-road facilities, connectivity opportunities, etc.
The Regional Bicycle and Pedestrian Plan is funded through WisDOT's Transportation Alternatives Program (TAP), with the goal of increasing transportation opportunities through identifying, and planning for, bicycle-pedestrian trails, on-road accommodations, sidewalks, etc. throughout northeast Wisconsin. The project is anticipated to be completed by the end of 2018.
A housing study is currently underway in Marinette County, and is set to be available April 2018.
A portion of this study will outline an implementation strategy, which will allow this document to be
used by local governments in identifying housing issues and solutions, enabling strategic decisions to be made related to the Marinette County housing market, future housing and policy decisions, and/or to secure financing for various housing programs and projects.
Additionally, the study is aimed to be used by local entities to attract and encourage residential development activity and investment.
If you would like more information on this project, please contact Madison Smith.
Comprehensive Economic Development Strategy (CEDS) Update

After working with public and private stakeholders; the Economic Development Advisory Committee (EDAC) met in December and January to perform a SWOT exercise for the region. Bay-Lake RPC has collaboratively established regional goals and strategies, which will help guide a resilient, sustainable, and innovative region. The final draft of the CEDS report will be posted this month on the BLRPC website for comment and review. We greatly value the contribution of time, knowledge, and input from all stakeholders.


If you would have questions, please contact
Madison Smith
or
Elizabeth Runge
.
2020 Census Local Update of Census Address Operation (LUCA) Update

The Commission would like to remind all of the units of government about the 2020 Census Local Update of Census Address

(LUCA)

operation. During this time, the US Census Bureau offers an opportunity for each local unit of government to review the US Census address database. This limited timeframe for the review allows for the opportunity to not only review, but also suggest changes to the address database, enabling a more accurate count leading into the 2020 Census. LUCA training workshops are currently being held in person and online. The training will walk through the steps to review and submit the changes. Starting in mid-February, the databases will be delivered to the reviewers, beginning a four month window for the review to be completed. The Census Bureau will then process the submissions throughout most of 2018, culminating in a September completion date. It is imperative that each unit of government has an accurate address list with the Census Bureau, or it could lead to negative financial impacts. Participation the the program will ensure:
Correct apportionment of seats in the House of Representatives.

Adequate information for use in redistricting of congressional and legislative districts, school districts and voting precincts.

Distribution of federal funding among tribal, state and local governments.
The Bay-Lake RPC is here to assist your community with any of the aspects of the 2020 LUCA process, whether it is answering questions, helping set up the software and data on your computer, or performing and completing the address review.
If you have any questions or need assistance, please feel free to contact Joshua Schedler.
What is a Capital Improvements Program?

A Capital Improvement Program (CIP) is a reference document important for communities that identifies expenditures for the upcoming year, and five years beyond the initial year, across all municipal departments. A CIP is beneficial as it requires careful planning and prioritizing of limited community dollars. The CIP will facilitate coordination between capital needs and the community's operational budget. Furthermore, the CIP will assist in avoiding sudden changes in debt service and increases the opportunity for economic means of financing projects.



If your community is in need of assistance in developing a CIP or more information, please contact Elizabeth Runge.
Sheboygan Metropolitan Planning Organization (MPO)

Amendment #2 to the 2016 Coordinated Public Transit - Human Services Transportation Plan for Sheboygan County was approved by the Sheboygan County Transportation Coordinating Committee (TCC) in January, and was submitted to the WisDOT Transit Section in late January. Preparation of this amendment was a cooperative effort between the Sheboygan County Aging and Disability Resource Center (ADRC), Shoreline Metro, and the Commission. This amendment can be found on the Commission's website.
Several minor amendments to the
Sheboygan Metropolitan Planning Area Transportation Improvement Program (TIP): Calendar Years 2018 - 2021
have recently been processed. The amendments impact the following portions of the TIP: transit capital items; elderly and disabled transportation operating and capital projects; bicycle and pedestrian transportation projects; and street and highway improvement projects. The financial plan component of the TIP was also amended to reflect these changes. These amendments, available on the Commission's
website
, have been
recommended
for approval by the Sheboygan MPO Technical and Policy Advisory Committees and approved by the Commission.
Commission staff is also in the process of finalizing the annual transportation system performance indicator report for the Sheboygan metropolitan planning area for 2017. Once finalized,
the report will be posted to the Commission's website.
Upcoming Events/Meetings

KI Convention Center, Green Bay
February 21 @ 1PM
BLRPC Finance and Personnel Committee
Green Bay
February 22 @ 1PM
Sheboygan MPO Technical and Policy Advisory Committees
Sheboygan
BLRPC Commission Meeting

Green Bay
| | | |
| --- | --- | --- |
| | | |
Available Grant Opportunities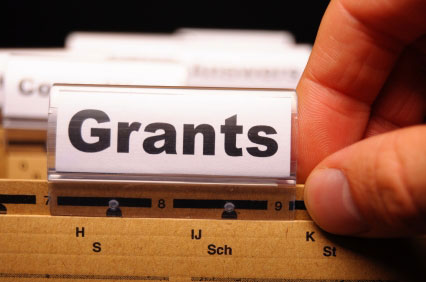 The following is a list of upcoming grant opportunities and their due dates. Please contact the
Commission
if you have a project idea, or need assistance with preparing or administering a grant, or if you are interested in partnering with the Commission on a project.