Providing opportunities and cooperative solutions to foster healthy and thriving communities
within the region.
An Economic Development District serving Northeast Wisconsin for over 40 years.

STAFF

Cindy Wojtczak
Jeffrey Agee-Aguayo

Transportation Planner

Angela Kowalzek-Adrians

Natural Resources Planner

Richard Malone

Office Accounts Coordinator

Brandon Robinson

Community Assistance Planner

Joshua Schedler

GIS Coordinator

ANNUAL REPORT
To submit a request for an EMSI Developer Query, please complete and submit this form:

E-NEWSLETTER VOLUME 7,
ISSUE 1 / JANUARY 2017

| | | |
| --- | --- | --- |
| | | |
Accepting Applications for the 2017
Technical Assistance Program

The Bay-Lake Regional Planning Commission will again be offering its Technical Assistance Program for 2017. The program will provide the opportunity to receive professional planning assistance on small-scale plans or projects at little or no cost to member communities and counties.
Up to two projects from throughout the Region (in member counties and communities) will be selected for 2017. Projects will be limited to a maximum of five days (40 hours) of staff time and must be started and completed in 2017. Some potential project categories include the following:
Planning and zoning (e.g. comprehensive plan updates, park and recreation planning, developing plan implementation strategies, etc.)
Transportation
Economic Development
Natural Resources
GIS (e.g. mapping, data development)
Project development (e.g. grant proposal development, grant writing assistance, etc.)
Hazard mitigation (e.g. project and grant proposal development)
This program will not impact the availability of Commission staff for the usual technical assistance phone calls and emails, guidance, letters of support, and informational presentations that are requested throughout the year.
The Commission is now accepting applications for technical assistance projects under this program. An application for the Technical Assistance Program is available on the Commission's
website
.
Applications are due to the Commission no later than 4:00 PM on Wednesday, March 1, 2017.
The Commission will review, evaluate, and rank all requests to select projects for inclusion in the 2017 Work Program.
We hope this program will continue to be a value-added benefit to the member counties and communities of the Bay-Lake Regional Planning Commission. Please contact
Cindy Wojtczak
if you have any questions or comments.
NOAA Releases Draft Plans for Proposed National Marine Sanctuary in Wisconsin

| | |
| --- | --- |
| | |
| | The schooner, Home, is one of the oldest shipwrecks discovered in Wisconsin. Credit: Tamara Thomsen, Wisconsin Historical Society. |
The public can weigh on the proposal for a new NOAA national marine sanctuary in Wisconsin that would protect nationally significant shipwrecks. The sanctuary was originally proposed to NOAA in 2014, and if created would be the first since 2000.
NOAA is proposing to designate a 1,075-square-mile area of Lake Michigan adjacent to Manitowoc, Sheboygan, and Ozaukee counties that holds 37 known shipwrecks, including Wisconsin's two oldest known shipwrecks discovered to date - the Gallinipper (1833) and the Home (1843).
As many as 80 shipwrecks are still yet to be discovered in the proposed sanctuary. The ships here played critical roles in the settlement and development of the Midwest during the 19th and early 20th centuries. For centuries, the icy cold waters of Lake Michigan served as a treacherous gateway for communities, commerce and trade that drove the prosperity and expansion of our Nation. Wisconsin's maritime heritage runs deep, with more individually listed shipwrecks on the National Register of Historic Places than any other state. These shipwrecks and cultural artifacts are important pieces of American history and represent the tenacity and entrepreneurial spirit of generations of Americans.
The potential sanctuary was proposed to NOAA through its sanctuary nomination process and received broad community and bi-partisan support. The State of Wisconsin, in conjunction with the communities of Port Washington, Sheboygan, Manitowoc and Two Rivers, submitted the sanctuary nomination paperwork with strong bipartisan, community backing, including more than 60 letters of support. Last year, NOAA held public meetings and received comments on potential sanctuary boundaries and resources that could be protected.
The public can comment on the proposed sanctuary online, by mail, or in person at a public meeting.
Russ Green, Regional Coordinator
Proposed Wisconsin-Lake Michigan National Marine Sanctuary
University of Wisconsin-Sheboygan
One University Drive
Sheboygan, WI 53081
All comments must be submitted or postmarked by March 31, 2017.
Public meetings:
Additionally, NOAA will host the following meetings in the Bay-Lake Region to answer questions and gather public input:
March 13: 6:30 - 8:30 p.m.: Knudson Hall, 620 Lake Street, Algoma
March 14: 6:30 - 8:30 p.m.: Wisconsin Maritime Museum, 75 Maritime Drive; Manitowoc
March 15: 6:30 - 8:30 p.m.: University of Wisconsin-Sheboygan, Main Building, Wombat Room (Room 2114), 1 University Drive, Sheboygan
NOAA will review the comments it receives and make a final decision on the proposed sanctuaries. Should NOAA decide to proceed with sanctuary designation, the agency will develop final documents, including boundaries and guidelines for how the sites will be managed.
Additional media resources are available
here
.
Sheboygan Metropolitan Planning Organization (MPO)

The
2016 Public Participation Plan Update
for the MPO was recommended for approval by the Sheboygan MPO Technical and Policy Advisory Committees and was approved by the Commission in December. The final adopted document can be found
here
.
The
Cooperative Agreement for Continuing Transportation Planning for the Sheboygan, Wisconsin, Metropolitan Area between WisDOT, the Bay-Lake Regional Planning Commission, and Shoreline Metro
has now been approved and signed by all three parties. This document can be found
here
.
Commission staff presented the 2016 annual report on transportation system performance indicators to members of the Sheboygan MPO Technical and Policy Advisory Committees at their joint meeting in early December. Additional information that is going into this report will be presented at the joint meeting of the MPO advisory committees to be held in late January.
Commission staff has been preparing several minor amendments to the 2017 - 2020 Sheboygan Metropolitan Planning Area Transportation Improvement Program (TIP). Some of the amendments involve acquisition of several replacement vehicles for elderly and disabled transportation in 2017, while other amendments involve cost changes to one bicycle and pedestrian transportation project and to two street and highway improvement projects. The amendments are scheduled for recommendation of approval by the MPO advisory committees and action by the Commission (through its Executive Committee) in late January.
County Coordinated Public Transit - Human Services Transportation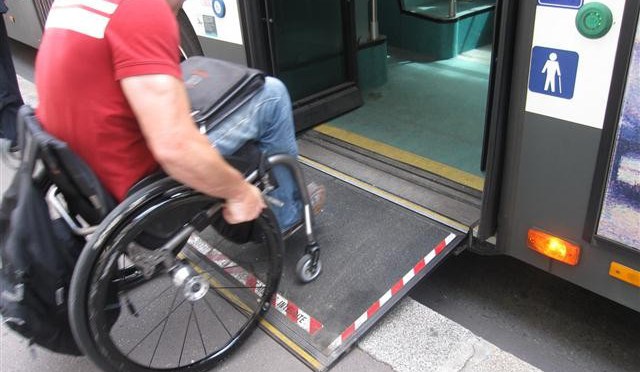 Coordinated Public Transit - Human Services Transportation Plans were required to be completed in counties in the region adjacent to Lake Michigan in 2016. Commission staff worked on these plans for its three member counties along Lake Michigan (Sheboygan, Manitowoc and Kewaunee).
The final plan for Kewaunee County was submitted to WisDOT in mid-December. The plan was edited based on comments received at Kewaunee County's recent Transportation Coordinating Committee (TCC) meeting. The plans for Sheboygan and Manitowoc counties were submitted to WisDOT in November 2016.
Coordinated Public Transit - Human Services Transportation Plans for the three northern member counties (Oconto, Marinette and Florence) will be completed in 2018.
Maritime Metro Transit Development Program (TDP): 2017 - 2021

Commission staff is in the process of completing the

Maritime Metro Transit Development Program (

TDP): 2017 - 2021. The study area for the TDP includes the cities of Manitowoc and Two Rivers in Manitowoc County.
Key recommendations included major route revisions and small increases in the cost of monthly passes. The final meeting of the TDP review committee was held in late November of 2016. Commission staff worked with Maritime Metro Transit staff on final editing of the document. Final delivery of the TDP is expected in late January.
Upcoming Events/Meetings

January 26, 2017
Sheboygan MPO Technical and Policy Advisory Committees Joint Meeting
Sheboygan, WI
January 27, 2017
Executive Committee Meeting
Wisconsin Dells, WI
Location TBD, Brown County
| | | |
| --- | --- | --- |
| | | |
Available Grant Opportunities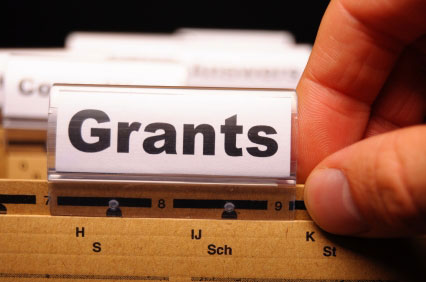 The following is a list of upcoming grant opportunities and their due dates. Please contact the
Commission
if you have a project idea, or need assistance with preparing or administering a grant, or if you are interested in partnering with the Commission on a project.
Wisconsin Horse Trail Grant Program

, Due February 1, 2017

DNR Recreational Boating Grant Program

, February 1, 2017

DNR Sport Fish Restoration Grant Program

, Due February 1, 2017

DNR Surface Water Grants Program

(including AIS), Due February 1, 2017

Sustain Our Great Lakes Grant Program

, Due February 21, 2017

North America Wetlands Conservation Act Grant Program

, Due February 24, 2017

Climbing Conservation Grant Program

, Due March 1, 2017

Invasive Species Control Grants

(Sheboygan County), Due March 17, 2017

Regional Conservation Partnership Program

, Pre-proposals due April 21, 2017