Providing cooperative planning and funding solutions to foster
healthy and thriving communities within the region.
An Economic Development District serving Northeast Wisconsin for over 45 years.
CONTACT US
(920) 448-2820
STAFF

Cindy Wojtczak
Angela Kowalzek-Adrians
Natural Resources Planner

Community Assistance Planner

Elizabeth Runge
Economic Development Planner
Ext. 107
Emily Pierquet
Madison Smith
Community Assistance Planner
Ext. 108
Nicole Barbiaux
GIS Specialist
Ext. 104
ANNUAL REPORT
To submit a request for an EMSI Developer Query, please complete and submit this form:

E-NEWSLETTER VOLUME 9,
ISSUE 1/ JANUARY 2019
Seeking Applications for the 2019 Technical Assistance Grant Program
There is still time to apply for the 2019 Technical Assistance Grant Program for 2019! This program provides member communities and counties the opportunity to receive planning assistance from the Bay-Lake RPC on small-scale plans or projects at no cost.
Up to three projects from throughout the Region (in member counties and communities) will be selected for 2019. Projects will be limited to a maximum of five days (40 hours) of staff time and must be started and completed in 2019.
Applications are due to the Commission no later than 4:00 PM on Thursday, January 31, 2019.




If you have any questions on the program or how to submit an application, please contact Angela Kowalzek-Adrians.
Green Infrastructure Code Audits conducted with support from the
Fund for Lake Michigan
Through 2018 funding from the Fund for Lake Michigan, and technical assistance from UW-Sea Grant, the Bay-Lake RPC worked with the City of Sheboygan to conduct an audit of the City's codes and ordinances to identify barriers to implementing green infrastructure and provided guidance to the city where ordinance revisions could support
Sheboygan's vision to be more sustainable
and resilient.
Although communities are increasingly looking to the proven effectiveness of g
reen infrastructure to mitigate stormwater runoff, critical barriers remain to its implementation. Outdated, unclear, or prohibitive local regulations are a major barrier.
The Bay-Lake RPC has been fortunate enough to receive a 2019 grant from the Fund for Lake Michigan to work with Manitowoc County to audit their ordinances for barriers to implementing green infrastructure. Working with the county planning department, this effort will get underway soon.
Become a Commissioner! We have an opening for Kewaunee County
Have a voice in the direction of regional projects in Northeast Wisconsin. No experience is required -- just an enthusiasm to make progress in the region!
We are seeking interested individuals who reside in Kewaunee County to serve a 6-year term on the Bay-Lake Regional Planning Commission. This positions is filled through the appointment by the Governor. If you are interested in learning more about becoming a Commissioner, as well as the application process, please contact Cindy Wojtczak.
Sheboygan MPO
Work continues on development of the Update to the Year 2045 Sheboygan Area Transportation Plan (SATP). Staff has mostly been working on draft Chapters 6 (Transportation and Land Use), 7 (Recommended Transportation Plan), 8 (Mitigation of Environmental Impacts of Major Transportation Projects), and 9 (Financial Plan), as well as some of the more significant appendices in the plan.
A resolution supporting WisDOT's statewide targets for five highway safety performance measures was approved in mid-December, and has been submitted to WisDOT.
Please contact Jeff Agee-Aguayo for additional information regarding these activities.
| | | |
| --- | --- | --- |
| | | |
Upcoming Events/Meetings
Sheboygan MPO Technical and Policy Advisory Committees Joint Meeting
Sheboygan
January 25 @ 10am
BLRPC Executive Committee
Coal Tar Pavement Informational Presentations:
January 24 at 6pm at Crossroads at Big Creek, Sturgeon Bay
February 6 at 6pm at Maywood, Sheboygan
February 7 at 6pm at Wisconsin Maritime Museum, Manitowoc
Is your community or organization looking for speakers or meeting facilitators?
The staff of the Bay-Lake RPC are happy to speak to your boards/councils, committees, organization, or community groups about what is happening in our region.
We are also available to assist communities and counties with meeting facilitation.
| | | |
| --- | --- | --- |
| | | |
Available Grant Opportunities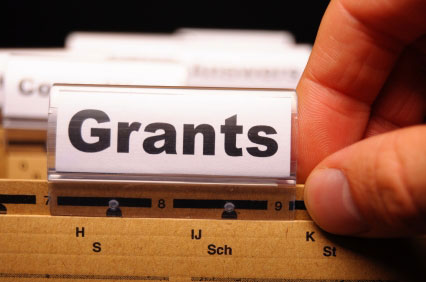 The following is a list of upcoming grant opportunities and their due dates. Please contact the
Commission
if you have a project idea, or need assistance with preparing or administering a grant, or if you are interested in partnering with the Commission on a project.
Tony Hawk Foundation Skatepark Grants

, Due Jan. 14, 2019

USFS 2019 Wood Innovations Program RFP, Due Jan. 23, 2019
WDNR River and Lake Protection Management Grants

, Due Feb. 1, 2019

Wisconsin Dept. of Tourism Joint Effort Marketing (JEM) Program

, Due Feb. 1, 2019

WDNR Aquatic Invasive Species (AIS) Established Population Control

, Due Feb. 1, 2019

WDNR Federal Aid in Sport Fish Restoration Act

, Due Feb. 1, 2019

WDNR Recreational Boating Facilities Grants

, Due Feb. 1, 2019

Wisconsin Humanities Council Mini Grants

, Due Feb. 1, 2019

American Honda Foundation, Due Feb. 1, 2019
WDNR Donor-Advised Conservation Grants

, Due Feb. 1, 2019

NOAA GLRI Habitat Restoration Projects and Planning Grant

, Due Feb. 4, 2019

US Soccer Foundation Safe Places to Play Grants

, Due Feb. 8, 2019

Sustain Our Great Lakes 2019 Funding

, Due Feb. 12, 2019

DATCP Specialty Crop Block Grant

, Due Feb. 15, 2019

EPA Environmental Justice Small Grants Program

, Due Feb. 15, 2019

US Fish & Wildlife North American Wetlands Conservation Act Grants

, Due Feb. 22, 2019