Providing cooperative planning and funding solutions to foster
healthy and thriving communities within the region.
An Economic Development District serving Northeast Wisconsin for over 45 years.
CONTACT US
(920) 448-2820
STAFF

Cindy Wojtczak
Angela Kowalzek-Adrians
Natural Resources Planner

Community Assistance Planner

Elizabeth Runge
Economic Development Planner
Ext. 107
Madison Smith
Community Assistance Planner
Ext. 108
Nicole Barbiaux
GIS Specialist
Ext. 104
Rachel Moore
Ext. 101
ANNUAL REPORT
To submit a request for an EMSI Developer Query, please complete and submit this form:

E-NEWSLETTER VOLUME 8,
ISSUE 6 / JULY 2018
Welcome our newest Commissioner,
Thomas Romdenne
Representing Kewaunee County as the county's appointed representative to the Bay-Lake Regional Planning Commission, is Tom Romdenne. As resident of the City of Algoma, he held the position of City Administrator for many years. Tom currently serves on the County Board.
Funding Available to Help
Communities Plant Trees
This funding opportunity is aimed at helping communities, counties, and tribes plant trees to

reduce runoff

and mitigate Emerald Ash Borer impacts. The funding has been made available through two FY2018 U.S. Forest Service Great Lakes Restoration Initiative (GLRI) grants received by the Bay-Lake RPC.

Eligible applicants include Wisconsin cities, villages, towns, counties, and tribal governments in the Great Lakes Basin. Approximately $120,000 will be available in this 2019 grant round to fund projects ranging in cost from $1,000 to $20,000.




For more information on this study, please contact Angela Kowalzek-Adrians.
Regional Bicycle and Pedestrian Plan Update
With the summer in full swing, Commission staff have been busy out on the trails! The data being collected with GoPro and GPS units will be used
in an online interactive story map.
The crowdsourcing survey is a platform for the public to provide comments on the current regional trail network and future expansion. The survey will be open for public feedback through August.
For more information on the Regional Bicycle and Pedestrian Plan, please contact Brandon Robinson.
Kewaunee County Invasive Species
The Bay-Lake RPC has collected inventory data on the locations of invasive Phragmites, Japanese knotweed, and Wild parsnip in Kewaunee County through a roadway inventory, and input received through the
Kewaunee County Invasive Species online app
.
A public informational meeting on the project was held in Luxemburg on May 23, 2018. A
request for qualifications
was released at the end of June to assist in the hiring of a contractor to treat the target invasives in the county. Treatments will take place in late August through September this year, and again in 2019. A permit request has been submitted to the DNR for the herbicide treatments.
Landowner permission forms
have been mailed to owners of parcels where a target invasive species has been found. Additionally, a permission form has been mailed to all riverfront landowners as the rivers will be a primary target area for invasives management.
| | | |
| --- | --- | --- |
| | | |
Upcoming Events/Meetings

Sheboygan MPO Technical and Policy Advisory Committees Joint Meeting, Sheboygan
Executive Committee meeting, Green Bay
August 9 @ 11:30 am
| | | |
| --- | --- | --- |
| | | |
Available Grant Opportunities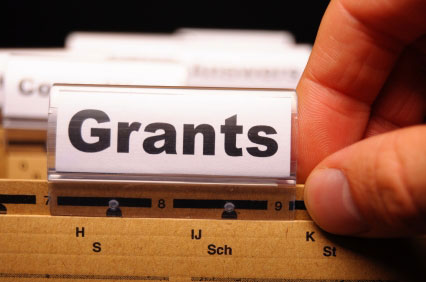 The following is a list of upcoming grant opportunities and their due dates. Please contact the
Commission
if you have a project idea, or need assistance with preparing or administering a grant, or if you are interested in partnering with the Commission on a project.