Serving Northeast Wisconsin since 1972
An Economic Development District serving Northeast Wisconsin for over 40 years.

STAFF

Cindy J. Wojtczak
Jeffrey C. Agee-Aguayo

Transportation Planner

Amy Carrozzino-Lyon

Phragmites Project Coordinator

Angela Kowalzek-Adrians

Natural Resources Planner

Richard J. Malone

Office Accounts Coordinator

Brandon G. Robinson

Community Assistance Planner

Joshua W. Schedler

GIS Coordinator

ANNUAL REPORT
To submit a request for an EMSI Developer Query, please complete and submit this form:

E-NEWSLETTER VOLUME 6,
ISSUE 5 / MAY 2016

| | | |
| --- | --- | --- |
| | | |

Register by May 19 for a FREE

| | |
| --- | --- |
| | |
| | Treating Phragmites with Argo ATV |
Bay-Lake RPC, in cooperation with local partners, will host a workshop for landowners interested in invasive Phragmites management.
Speakers will discuss the challenges of managing invasive plants, Phragmites management options and resources for landowners, and provide a Bay-Lake RPC project update about GLRI grant-funded Phragmites control plans for the east shore of Green Bay and the lower Fox River.
Participants will also have the opportunity to visit the demonstration area (behind Bay Beach Amusement Park) where Phragmites were treated with herbicide last fall and mowed over winter.
If you own or manage shoreline or wetland property, are interested in Phragmites management in the region, or want to know where to get more information about invasive plants, this workshop is for you.
The workshop is free and all are welcome, but pre-registration is requested for planning purposes. Outreach materials and exhibits from local partners related to invasive plants and wetland management will also be available.
Where: Bay Beach Wildlife Sanctuary
Nature Center Auditorium (upstairs)
1660 East Shore Drive, Green Bay, WI 54302
Date: Saturday, May 21, 2016
Time: 10:00 AM- 12:30 PM
(check in begins at 9:30 AM)
Pre-register
online
or by c
alling Angela or Amy at (920) 448-2820 by 4:00 PM on Thursday, May 19.
For Sale: Wisconsin Fire Towers

| | |
| --- | --- |
| | |
| Mountain Fire Lookout Tower (Oconto County) | |
Gone are the days of spotting fires in Wisconsin using fire towers. Today, fires are more often identified using aerial surveillance and spotters on the ground with cell phones. The need for fire towers has diminished as the prevalence of cellphones has grown. Another factor is more people living in areas that were once sparsely populated forested areas. Today, more than 90% of forest fires are first reported by citizens according to Trent Marty, Director of DNR's Bureau of Forest Protection. Over the past year, the DNR conducted a broad evaluation of the use of fire lookout towers for fire reporting. As part of the effort, the program assessed the costs to maintain, repair, or replace fire towers utilized throughout the state.
With fire towers no longer needed, the Wisconsin DNR is seeking entities interested in assuming ownership of decommissioned fire towers. The DNR has completed an assessment of the statewide network of fire towers and has decided to decommission all 72 towers. The vast majority of them are in northern Wisconsin, including ten in the Bay-Lake Region counties of Florence (3), Marinette (4), and Oconto (3).
Fire towers could have repurposed uses for telecommunications and broadband, recreation, or private rentals. If you have an interest in a tower, contact
John Gozdzialski
, Northern Region Secretary's Director for the DNR. Unsold fire towers will be tore down. The DNR's decision follows a national trend of states moving away from fire towers or eliminating them altogether.
Sheboygan MPO

The Commission approved a small number of major amendments to the
2016 - 2019 Sheboygan Metropolitan Planning Area Transportation Improvement Program (TIP)
at a meeting of its Executive Committee on April 29th. This followed a 30 day public comment period and public hearing, as well as recommendation of approval by the Sheboygan MPO Technical and Policy Advisory Committees at their joint meeting on April 21st. The major amendments include: (1) a significant increase in funding for the South 8th Street Sheboygan River bridge rehabilitation project; (2) addition of a new project: design and rehabilitation of the Pennsylvania Avenue bridge over the Sheboygan River; and (3) deletion of the South Business Drive bridge replacement project involving the railroad overpass south of Washington Avenue. The amendments will be transmitted to pertinent state and federal agency staff in May. The major amendments can be found
here
.
The
Annual Listing of Obligated Projects for Calendar Year 2015
was posted on the Sheboygan MPO webpage, and the public was notified on the Commission's Facebook page and via Twitter. This document was reviewed by members of the MPO advisory committees at their April 21st joint meeting. This information can be found
here
.
Other areas that MPO staff has been involved with in recent weeks include: approval of a change to the National Highway System (NHS) in the Sheboygan metropolitan planning area; continued mapping of certain roadway condition attributes in the communities of the Sheboygan metropolitan planning area; monitoring of various proposed and final federal performance management measures required of states and MPOs; and technical assistance activities for Shoreline Metro and for the Sheboygan County Economic Development Corporation.
GIS Mapping Special for May and June
Does your community want or need a laminated display map showing the road network, trails, or zoning? The Bay-Lake Planning Commission can help your community prepare such maps. The Commission would like to help you with preparing display maps at a
special rate during the months of May and June only
.
The final products can include display maps or digital copies for reproduction.
These are just a few of the many custom mapping projects that the Commission can assist communities with. Other map examples would include a location map for a grant application, a large air photo display, a series of maps for a public informational meetings, GIS analysis, and many others. The Commission's GIS Department will be happy to work with you to meet any of your mapping needs.
Upcoming Events/Meetings

Bay Beach Wildlife Sanctuary, Green Bay, WI
Full Commission Meeting
Jack Day Environmental Education Center
Green Bay, WI
June 20 - 24, 2016
Available Grant Opportunities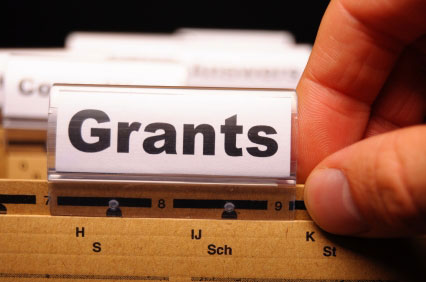 The following is a list of upcoming grant opportunities and their due dates. Please contact the
Commission
if you have a project idea, or need assistance with preparing or administering a grant, or if you are interested in partnering with the Commission on a project.