Providing cooperative planning and funding solutions to foster
healthy and thriving communities within the region.
An Economic Development District serving Northeast Wisconsin for over 45 years.
CONTACT US
(920) 448-2820
STAFF

Cindy Wojtczak
Angela Kowalzek-Adrians
Natural Resources Planner

Community Assistance Planner

Elizabeth Runge
Community Assistance Planner
Ext. 107
Madison Smith
Community Assistance Planner
Ext. 108
Nicole Barbiaux
Graphic Specialist
Ext. 104
Rachel Moore
Ext. 101
Your Opinion Matters!
The Bay-Lake RPC website is in need of a redesign.
Please take a couple minutes to tell us how the website can better serve your needs by filling out this short
survey
.
Thank you!
ANNUAL REPORT
To submit a request for an EMSI Developer Query, please complete and submit this form:

E-NEWSLETTER VOLUME 8,
ISSUE 5 / MAY 2018
We have a new look, a new logo, and...

We have a new look for our newsletter along with a new logo. Our new website is coming soon!
Bay-Lake RPC Technical Assistance

Under the Bay-Lake RPC 2018 Technical Assistance Grants, we are pleased to announce the award of 80 hours of technical assistance to three Bay-Lake Region communities.
The City of Sheboygan Falls in Sheboygan County will receive 20 hours of assistance towards the development of an ordinance review and revision.
We plan to continue to offer this program annually as a value-added benefit to the member counties and communities of the Bay-Lake RPC.
Welcome our New Commissioner,
The Bay-Lake Regional Planning Commission is pleased to welcome its newest Commissioner, James Falkowski.
James is currently serving his 3rd term on the Manitowoc County Board of Supervisors, and is a member of the Planning and Parks Committee, the Public Safety Committee, and the Criminal Justice Council.
He studied public and environmental administration, and code programming language. James operates a technical systems integration business that has won an award from Wisconsin DNR for innovation in electronic recycling.
Wisconsin RPCs and the DNR announce the award of grants to plant trees
In partnership with the Wisconsin DNR, East Central Wisconsin RPC, Northwest Wisconsin RPC, and Southeastern Wisconsin RPC, the Bay-Lake RPC is pleased to announce the total award of $122,200 to 18 Wisconsin communities and counties for projects to reduce runoff and mitigate the impacts of Emerald Ash Borer (EAB). Grant funds will support planting over 1,000 trees throughout the Wisconsin Great Lakes Basin to help reduce runoff and recover from canopy losses from EAB.
The funding was made available through two FY2018 U.S. Forest Service Great Lakes Restoration Initiative (GRLI) grants received by the Bay-Lake Regional Planning Commission earlier this year. The 18 grant recipients were awarded grants ranging from $1,600 to $13,000, with grant recipients providing at least a 25% match of the total project. Grants have been awarded to city, village, and county governments to assist with tree planting projects totaling nearly $250,000.
The grant recipients in the Bay-Lake Region include the City of De Pere for $9,000 to plant 75 trees, the City of Green Bay for $7,500 to plant 65 trees, the City of Sheboygan Falls for $5,000 to plant 17 trees, the Village of Allouez for $7,525 to plant 43 trees, the Village of Ashwaubenon for $7,000 to plant 35 trees, the Village of Cascade for $2,000 to plant 14 trees, and the Village of Cedar Grove for $1,600 to plant 18 trees.
A complete list of funded projects are available
here
.
C

oordinated Transportation Plans for Florence, Oconto, & Marinette Counties

Federal transportation law requires that projects funded by the Section 5310, Enhanced Mobility for Seniors and Individuals with Disabilities Program, be "derived from a locally developed, coordinated public transit-human services transportation plan," and that the plan be "developed through a process that includes representatives of public, private, and nonprofit transportation and human services providers and participation by members of the public." Plans also are required for counties to receive their 85.21 state funds (i.e., Elderly and Disabled Transportation Assistance).
The Commission will be facilitating the planning process for Florence, Oconto, and Marinette Counties in 2018. The plan updates for the aforementioned counties is currently required every five years. This planning process is funded through Bay-Lake RPC's transportation planning work program. The coordinated transportation plans are due October 15, 2018.
Commission staff is in the process of developing a two-county coordinated transportation plan for Oconto and Marinette counties, as well as developing an independent plan for Florence County. Bay-Lake staff will coordinate the following meetings for the counties and develop the required coordinated transportation plan from the results of the meetings.
Oconto/Marinette counties - June 11th Oconto County Commission on Aging @ 1:00 PM

Florence County - June 26th, Florence County Courthouse @ 10:00 AM
Please contact Brandon Robinson to learn more about Coordinated Transportation Plans.
The Bay-Lake RPC has been awarded a Brownfields Assessment Grant from EPA
Seven communities in Wisconsin have been selected for
EPA Brownfields Program
funding. The grants (totaling $2.9 million) will provide communities with funding to assess, clean up and redevelop underutilized properties while protecting public health and the environment. The Bay-Lake RPC will receive $300,000 to investigate underutilized properties throughout the region that have closed or face foreclosure.
The Bay-Lake Regional Planning Commission is grateful to be awarded these much needed funds from the EPA. Through collaborative community partnerships, this grant will help us assess the many brownfield sites throughout our region, plan for their remediation, and begin moving those sites towards recovery and reuse.
Within the Bay-Lake Region, the City of Manitowoc and the Manitowoc Community Development Authority have also received Brownfields funding. The city will receive $300,000 to investigate properties in the heavily industrialized areas along the Manitowoc River and Lake Michigan. The Development Authority will receive an additional $200,000 to continue the environmental review and cleanup of the former Mirro Plant 9. The Authority will complete the necessary investigations, develop a cleanup plan, and fund community involvement activities. A complete nationwide list of the FY 2018 awardees can be found here.
FY 2018 Wisconsin Coastal Management Program Grants have been awarded

The Wisconsin Coastal Management Program (WCMP) has awarded 36 grants, totaling $1.2 million, to improve the quality of life and protect and improve our Great Lakes resources in Wisconsin's coastal communities.
The Bay-Lake RPC was awarded a grant to develop a water trail along the Ahnapee River and a master plan for Olson Park in Algoma. Eight other projects were funded in the Bay-Lake Region, including Manitowoc County and the Town of Sevastopol, which will work with
the Bay-Lake RPC to modernize and update their comprehensive plans.
A complete list of funded projects can be found here.
The next Request for Proposals will be available August 2018. Workshops will be held in September, which help attendees will learn about the program, application process and discuss project ideas. The application deadline will be early November 2018.
If you are in a coastal community, please contact Angela Kowalzek-Adrians for help getting your project idea underway and funded.

Minor amendments to the Sheboygan Metropolitan Planning Area Transportation Improvement Program (TIP): Calendar Years 2018 - 2021 were approved by the Commission in late April, after being recommended for approval by the Sheboygan MPO Technical and Policy Committees. These minor amendments involved (1) addition of a section to the TIP which discusses how performance measures and targets are addressed in the TIP, and also discusses how future performance targets will be addressed in future TIPs; and (2) cost and/or timing changes to three projects in the street and highway component of the TIP. An updated fiscal constraint redemonstration (financial plan) was also prepared for the street and highway project component of these amendments. The amendments can be found here.
Amendment #1 to the 2018 Sheboygan Metropolitan Planning Area Transportation Planning Work Program was approved by the Commission in late April, after being recommended for approval by the Sheboygan MPO Technical and Policy Committees. This amendment adjusted the Commission's employee benefit, time off with pay, and all other indirect costs for 2018, as a result of the Commission's 2017 audit conducted in February 2018. The amendment can be found here.
Progress continues on the Update to the Year 2045 Sheboygan Area Transportation Plan (SATP). The Sheboygan MPO Technical and Policy Advisory Committees reviewed draft Chapter 4 (Mission Statement, Goals and Objectives) at their joint meeting in late April. Commission staff continues to prepare draft Chapter 5 (Existing Condition of the Transportation Network).
Please contact Jeff Agee-Aguayo for additional information.
2018 Rural Development Summit

The Bay-Lake RPC was in attendance at the Rural Development Summit this year
held in Baraboo, WI, in April
. Each year, the Rural Development Summit brings together people from across Wisconsin, in all types of professions and positions, to identify the top issues facing rural Wisconsin.
The 2018 Rural Development Summit focused on
finding solutions to barriers in rural communities, such as access to healthcare, improved infrastructure, and affordable adequate housing for the workforce.
F
acilitated roundtable sessions were held for the participants to discuss top issues, and then develop a plan for addressing those issues. The Summit also provided a
tour of Sauk County business, economic and community development success stories; an update on rural Wisconsin's agriculture; a healthcare panel; and a panel on the future of infrastructure.
A key takeaway from the summit was that the future of rural housing faces big challenges, including managing the demand for housing, the silent housing crisis many rural communities face, and how to utilize funding to develop desirable housing.
Please contact Madison Smith if you have any questions about the Rural Development Summit or would like to discuss housing opportunties in your community.
Upcoming Events/Meetings

Twin Rivers Water Trail Open House
Woodland Dunes Nature Center, Two Rivers
May 15 @ 6 pm
Florence County Hazard Mitigation Plan Open House
Florence County Courthouse, Florence
May 23 @ 6 pm
A Conversation on Invasive Species in Kewaunee County
Expo Hall at the Kewaunee County Fairgrounds, Luxemburg
May 24 @ 1 pm
Sheboygan MPO Technical and Policy Advisory Committees Joint Meeting
Sheboygan, WI
June 8 @ 10 am
Full Commission Meeting
June 11 @ 1 pm
Oconto/Marinette Counties Coordinated Transportation Plan Meeting
Oconto County Commission on Aging, Oconto
June 14
Wisconsin Rapids, WI
June 26 @ 10 am
Florence County
Coordinated Transportation Plan Meeting
Florence County Courthouse, Florence
| | | |
| --- | --- | --- |
| | | |
Available Grant Opportunities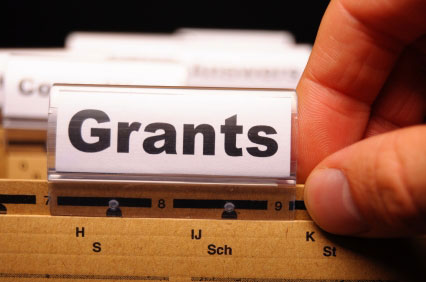 The following is a list of upcoming grant opportunities and their due dates. Please contact the
Commission
if you have a project idea, or need assistance with preparing or administering a grant, or if you are interested in partnering with the Commission on a project.
Ongoing grant opportunities: