Providing opportunities and cooperative solutions to foster healthy and thriving communities
within the region.
An Economic Development District serving Northeast Wisconsin for over 45 years.

STAFF

Cindy Wojtczak
Angela Kowalzek-Adrians
Natural Resources Planner

Community Assistance Planner

Elizabeth Runge
Community Assistance Planner
Ext. 114
Jeffrey Agee-Aguayo

Transportation Planner

Joshua Schedler
GIS Coordinator

Ext. 104
Madison Smith

Community Assistance Planner
Ext. 108
ANNUAL REPORT
To submit a request for an EMSI Developer Query, please complete and submit this form:

E-NEWSLETTER VOLUME 7,
ISSUE 11 / NOVEMBER 2017
| | |
| --- | --- |
| Welcome our newest member... | |
The Bay-Lake Regional Planning Commission is pleased to welcome the
Town of Sevastopol to the Commission!

Bay-Lake RPC to Manage Invasive Species in Kewaunee County
The EPA has awarded the Bay-Lake Regional Planning Commission nearly $600,000 in Great Lakes Restoration Initiative (GLRI) funding to manage at least 1,000 acres of invasive Phragmites, Wild parsnip, and Japanese knotweed in Kewaunee County. The Bay-Lake RPC will inventory and map invasive species, provide outreach and education, and conduct herbicide and/or mechanical treatment over two treatment seasons in prioritized areas of the County. Areas prioritized for treatment will be defined by working with the Kewaunee County Land and Water Conservation Department and the Lake Michigan Regional Invasive Species Coalition (LMRISC).
LMRISC will be a collaboration of professionals along Lake Michigan in Wisconsin that manage invasive species. The group will take the current Bay-Lake Phragmites Advisory Council and expand the focus to more types of invasives and a larger geographic area to foster the sharing of ideas and experiences and improve the coordination and success of invasive species management along the Lake Michigan shoreline.
The project will get underway in January. Efforts will begin with developing a plan for inventorying invasives in Kewaunee County, followed by the development of a treatment plan, and a request for proposals from treatment contractors. We anticipate getting treatments underway this summer.
Transportation Alternatives Program (TAP) Grant

Applications for the 2018-2022 Transportation Alternatives Program (TAP) award cycle are now available. TAP guidelines, application instructions, and application form can be found on WisDOT's TAP website.
With certain exceptions, projects that met eligibility criteria for the Safe Routes to School Program, Transportation Enhancements, and/or the Bicycle & Pedestrian Facilities Program are eligible TAP projects.
All TAP projects require sponsors to pay 20% of approved projects costs.
TAP applications are due to WisDOT on Friday, January 26th, 2018.
Please contact Brandon Robinson of the Commission staff or visit
WisDOT's website
for more information on project eligibility.
2020 Census Local Update of Census Address Operation (LUCA)

The Commission would like to remind all of the units of government about the 2020 Census Local Update of Census Address Operation (LUCA). During this time, the US Census Bureau offers an opportunity for each local unit of government to review the US Census address database. This limited timeframe for the review allows for the only opportunity to not only review but also suggest changes to the address database, enabling a more accurate count leading into the 2020 Census. This fall, LUCA training workshops will be held soon and will cover the different options the communities have to review and submit the changes. In early 2018, the databases will be delivered to the reviewer, starting a three month window for the review to be completed. The Census Bureau will then process the submissions throughout much of 2018, culminating in a September completion date. It is imperative that each unit of government has an accurate address list with the Census Bureau or it might lead to negative financial impacts for the community. Below are some benefits of why a community should participate in the program from the FAQs on the LUCA website:
Correct apportionment of seats in the House of Representatives.

Adequate information for use in redistricting of congressional and legislative districts, school districts and voting precincts.

Distribution of federal funding among tribal, state and local governments.
If your community would like assistance with the 2020 LUCA process, from a simple question to completing the address review, please feel free to contact Joshua Schedler.
Marinette County Housing Study

The Bay-Lake RPC is currently working on a housing needs assessment for Marinette County, gathering data for the City of Niagara, Village of Wausaukee, City of Marinette, City of Peshtigo, Village of Coleman, Village of Pound, and Village of Crivitz. The goals of the study are to describe the current housing and demographic conditions, highlight potential issues within the housing stock, and develop strategies for improving the housing environment in Marinette County.
The study will be used to inform developers and community leaders of housing potential, as well as providing information to employers on sustaining their economic growth with adequate housing; reflecting the individual or family's size, income level, and desires. As the county seeks to support its growing businesses and attract a needed workforce, ensuring appropriate and affordable housing is a critical strategy towardremoving barriers for growth. By forecasting current and future housing gaps, the County will be best equipped to prepare and meet the needs of current and future residents.
Please contact Madison Smith
for additional information.
Comprehensive Economic Development Strategy (CEDS) Update

Thank you for returning the surveys with prioritized projects in your community!
An Economic Development Advisory Committee is being formed, and will meet in December to discuss the benefits of projects in the Bay-Lake Region.
This committee will provide input on the overall development of the CEDS document and assist in the scoring of local economic and community development projects obtained during the recent survey. The committee will be comprised of individuals representing a wide range of public and private interests from throughout the region. Additionally, members will provide information on the state of their local economies; identify regional economic needs or issues; and prioritize community economic development projects submitted from the region.
If you are interested in being a part of this committee and attending meetings, please contact
Madison Smith
.
Sheboygan Metropolitan Planning Organization (MPO)

The 2018 Sheboygan Metropolitan Planning Area Transportation Planning Work Program and the Sheboygan Metropolitan Planning Area Transportation Improvement Program (TIP): Calendar Years 2018 - 2021 were approved by the Commission at a meeting of its Executive Committee on October 27th. Final copieswill be transmitted to WisDOT in November.
Commission staff has recently been involved with an "Indirect and Cumulative Effects (ICE)" study for the State Highway 23 "majors" project (between Plymouth and Fond du Lac). This involvement has included participation in local officials and "expert panel" meetings. Commission staff completed a survey on development issues facing the corridor in advance of the "expert panel" meeting, and provided other technical support regarding this study when asked. Learn more about this study on the WisDOT website.
Commission staff prepared Amendment #1 to the 2016 Coordinated Public Transit - Human Services Transportation Plan for Sheboygan County in October. This included presenting the plan amendments to the Sheboygan County Transportation Coordinating Committee (TCC) at its October meeting, as well as submitting the plan amendment to staff at the WisDOT Transit Section. The plan amendment can be found on our website.
Lastly, Commission staff attended the

2017 Conference on Regional and Metropolitan Planning in Wisconsin, October 30th-31st in Milwaukee (see article below).
MPO/RPC/WisDOT Transportation Planning Conference Highlights

The 2017 Conference on Regional and Metropolitan Planning in Wisconsin was innovative, enlightening, and articulated the application of 'pressing forward' in regional and statewide transportation initiatives. A few highlights included:
Defining 'mega-regions' at an international level to enhance efficiency through partnerships with neighboring communities and even states. The focus was on intermodal facilities and moving goods through the region sustainably.

Trends in air quality, water resources, and karst topography were discussed in relation to pollution. Examples from our region included Kewaunee and Door counties.

An introduction to The Water Council, and tour of the Global Water Center was a progressive and insightful end to day one. The Global Water Center is a facility housing water-centric research facilities for universities, existing water-related companies and accelerator space for new, emerging water technology companies.
The intertwined importance of economic development and transportation addressed a large role in assessing the short- and long-term employment trends and workforce issues in Wisconsin.
The Waukesha County Business Alliance & Employ Milwaukee provided information on the issues with forecasted employment, and the overall lack of people to fill jobs.

Autonomous Vehicles (AVs) have been under development in the industry for years; recently, driverless vehicles have made headway to a reality which must be incorporated into future plans. Fewer young adults are seeking to obtain a driver's license; this, along with a heavier reliance on companies such as Uber and Lyft, have created a dynamic shift in transportation patterns. An overarching theme was the uncertainty of how to plan for a future of unknowns with technological advancements in all sectors.

Supporting design and development of communities that promote physical and mental health by encouraging healthy behaviors, quality of life, social connectedness, safety and equity. Analyzing congestion and transportation as a key component, and the significance to shape the health of our built environment.
Thank you to the Southeastern Wisconsin Regional Planning Commission (SEWRPC) for hosting the 2017 MPO/RPC/WisDOT Transportation Planning Conference. Veteran transportation planners remarked that this was one of the most informative conferences that they ever attended.
| | | |
| --- | --- | --- |
| | | |
Upcoming Events/Meetings

Sheboygan MPO Technical and Policy Advisory Committees Joint Meeting
Sheboygan, WI
BLRPC Full Commission Meeting
Economic Development Advisory Committee (EDAC) Meeting
BLRPC Office, Green Bay, WI
| | | |
| --- | --- | --- |
| | | |
Available Grant Opportunities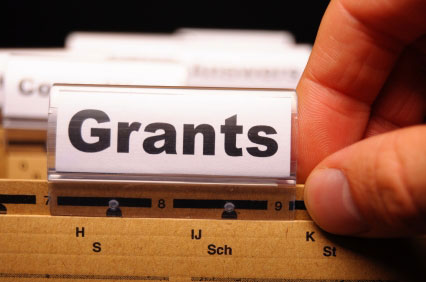 The following is a list of upcoming grant opportunities and their due dates. Please contact the
Commission
if you have a project idea, or need assistance with preparing or administering a grant, or if you are interested in partnering with the Commission on a project.