Providing cooperative planning and funding solutions to foster
healthy and thriving communities within the region.
An Economic Development District serving Northeast Wisconsin for over 45 years.
CONTACT US
(920) 448-2820
STAFF

Cindy Wojtczak
Angela Kowalzek-Adrians
Natural Resources Planner

Community Assistance Planner

Elizabeth Runge
Economic Development Planner
Ext. 107
Emily Pierquet
Madison Smith
Community Assistance Planner
Ext. 108
Nicole Barbiaux
GIS Specialist
Ext. 104
ANNUAL REPORT
To submit a request for an EMSI Developer Query, please complete and submit this form:

E-NEWSLETTER VOLUME 8,
ISSUE 11 / NOVEMBER 2018

| | | |
| --- | --- | --- |
| | | |
Services Available to Bay-Lake RPC Members
As we approach the end of the year, and prepare to open the application process for our 2019 Technical Assistance Grant Program, we thought this would be a good time to highlight some of the services and assistance that is available to our member counties and municipalities.
Although the Bay-Lake Region encompasses Brown, Door, Florence, Kewaunee, Manitowoc, Marinette, Oconto, and Sheboygan counties, Brown and Door counties have chosen not to be members of the Bay-Lake RPC. However, there are some municipalities within these two counties that have joined as individual members. Therefore, the following member communities have full access to our services, assistance, and Technical Assistance Grant Program:
Florence County and all municipalities

Marinette County and all municipalities

Oconto County and all municipalities

Town of Pittsfield and Oneida Nation in Brown County

Town of Sevastopol in Door County

Kewaunee County and all municipalities

Manitowoc County and all municipalities

Sheboygan County and all municipalities
In addition to the Bay-Lake RPC's upcoming Technical Assistance Grant Program, the following are some of the many services and assistance that the Bay-Lake RPC can provide:
Community plans (including comprehensive plans, outdoor recreation plans, strategic plans, master plans, invasive species management plans, restoration plans, etc.)

Pavement surveys

Map and inventory data creation and management (including official maps, plat books and GIS inventories of community resources such as culverts, signs, water access points, trees, trails, cemetery plots, etc.)

Site planning and design (including Sketchup and Adobe Illustrator designs)

Invasive species management

Housing studies

Economic development and funding assistance

Grant seeking, writing, and administration

Public meeting facilitation
We look forward to working with you or helping you to develop your project. Please contact Cindy Wojtczak at (920) 448-2820, Ext. 102 if you have any questions about membership or available services.
Requesting Community Projects for the
Comprehensive Economic Development Strategy (CEDS)

Annual Report
The Bay-Lake RPC annually requests economic and community development projects from communities in the region. The purpose is to gather projects to include in the CEDS and be eligible for EDA funding. The CEDS report provides an economic development strategy for the region and a basis for applying to EDA for project funding.
We are asking for your community's project priorities, and a list of up to five projects anticipated to begin in the next three years. The request is located here in the form of an online survey: Community CEDS Survey.
Please respond by November 26, 2018
. We appreciate your participation. Additional information about the EDA program can be found here:
Please contact Elizabeth Runge
at (920) 448-2820, Ext. 107 for additional information.
As part of a coastal recreation study that the Bay-Lake RPC is conducting for Kewaunee, Manitowoc, and Sheboygan County, we are looking to collect public input on the needs, desires, and opportunities along the lakeshore!
The communities on Lake Michigan have a lot to offer, not only to residents, but also visitors. Our goal is to gain a better understanding of the current supply of coastal tourism and recreational amenities, and to identify what lakeshore communities can do to enhance and expand coastal recreation.
For more information, please contact
Madison Smith
at (920) 448-2820, Ext. 108
.
Upcoming Events/Meetings
December 12 @ 5:30-6:30pm
Olson Park (Algoma) Community Design Workshop
City Hall Council Chambers, Algoma, WI
December 13 @ 1pm
Sheboygan MPO Technical and Policy Advisory Committees Joint Meeting
Sheboygan, WI
December 14 @ 10am
Full Commission meeting/Holiday Celebration
The Woods Golf Club, Green Bay
Is your community or organization looking for speakers or meeting facilitators?
The staff of the Bay-Lake RPC are happy to speak to your boards/councils, committees, organization, or community groups about what is happening in our region. We are also available to assist communities and counties with meeting facilitation.
| | | |
| --- | --- | --- |
| | | |
Available Grant Opportunities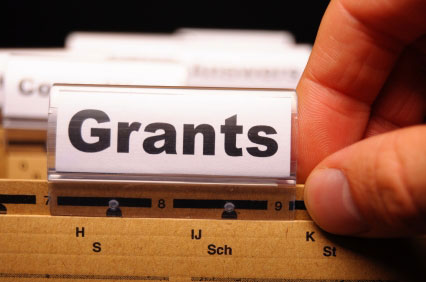 The following is a list of upcoming grant opportunities and their due dates. Please contact the
Commission
if you have a project idea, or need assistance with preparing or administering a grant, or if you are interested in partnering with the Commission on a project.
USDA Farm to School Grant

, Due Dec. 4, 2018

DNR Surface Water Grants (Lake Management Planning, Lake Classification & Ordinance Development, Aquatic Invasive Species (AIS), and River Planning), Due Dec. 10

Tony Hawk Foundation Skatepark Grants

, Due Jan. 14, 2019

USFS 2019 Wood Innovations Program RFP, Due Jan. 23, 2019

Ongoing grant opportunities: