Providing opportunities and cooperative solutions to foster healthy and thriving communities
within the region.
An Economic Development District serving Northeast Wisconsin for over 45 years.

STAFF

Cindy Wojtczak
Angela Kowalzek-Adrians
Natural Resources Planner

Community Assistance Planner

Jeffrey Agee-Aguayo

Transportation Planner

Joshua Schedler
GIS Coordinator

Ext. 104
Madison Smith

Community Assistance Planner
Ext. 108
ANNUAL REPORT
To submit a request for an EMSI Developer Query, please complete and submit this form:

E-NEWSLETTER VOLUME 7,
ISSUE 10 / OCTOBER 2017

| | | |
| --- | --- | --- |
| | | |
Funding Comprehensive Plan Updates with Coastal Management Grants

Attention coastal counties and communities! H
ave you gone nearly a decade without conducting a formal amendment of your adopted comprehensive plan? If so, we would highly recommend updating this important planning document within the next year or two. As part of the State Statute requirements, a comprehensive plan must be updated at a minimum of every 10 years.
Fortunately, there is funding assistance
through the
Wisconsin Coastal Management Program (WCMP)
to help offset the cost of updating comprehensive plans

for coastal communities

.
The WCMP is currently seeking proposals to enhance and restore coastal resources within the state's coastal zone (i.e., all counties adjacent to Lakes Michigan and Superior, with their 1,000 miles of shoreline).
WCMP grants are available for "Coastal Resource and Community Planning," meaning the update of a comprehensive plan is a viable project. WCMP grants are also available for projects under the following categories:
Coastal Wetland Protection and Habitat Restoration

Nonpoint Source Pollution Control

Great Lakes Education

Public Access
The WCMP anticipates awarding approximately $1.3 million in grant funding. WCMP applications are due November 3, 2017.
Interested applicants are encouraged to contact Brandon Robinson of the Commission for additional information, or WCMP staff to discuss ideas for project proposals and application requirements. Application materials and the Request for Proposals are available on the WCMP website.
Twin Rivers Water Trail Plan
is Underway

The Bay-Lake Regional Planning Commission is working with partners in Two Rivers and Mishicot to develop a plan for a water trail along the West and East Twin Rivers. The trail is an inventory of launch and on-water rest stops along the West Twin River from Lake Michigan in Two Rivers to the Shoto Dam, and along the East Twin River from Lake Michigan to the Village of Mishicot.
The plan, funded in part by the Wisconsin Coastal Management Program and The West Foundation, will include potential sites to expand public access, recommendations to enhance current access sites, a map of the designated water trail access sites, and a Story Map of the complete water trail showing its connections to land-based trails and the Lake Michigan Water Trail.
The volunteer group for the Twin Rivers Water Trail has secured additional funding to expand kayak launch facilities and develop signage along the water trail.
Sheboygan Metropolitan Planning Organization (MPO)

Commission staff have prepared the draft
2018 Sheboygan Metropolitan Planning Area Transportation Planning Work Program
. Commission staff reviewed the draft document
with WisDOT and FHWA staff
in early October. This document should be recommended for approval by the Sheboygan MPO Technical and Policy Advisory Committees and approved by the Commission in late October.
Commission staff prepared the draft
Sheboygan Metropolitan Planning Area Transportation Improvement Program (TIP): Calendar Years 2018 - 2021
. The public review period for the draft
2018 - 2021 TIP
started in late September and runs through late October. A public hearing for the draft 2
018 - 2021 TIP
will be held in Sheboygan on October 25, 2017. The
2018 - 2021 TIP
is expected to be recommended for approval by the Sheboygan MPO Technical and Policy Advisory Committees and approved by the Commission in late October. The draft
2018 - 2021 TIP
can be found on the
MPO webpage
.
Commission staff is also working with the Sheboygan County Aging and Disability Resource Center (ADRC) and with Shoreline Metro to amend the 2016 Coordinated Public Transit - Human Services Transportation Plan for Sheboygan County. This is due to changed vehicle priorities by both entities, as well as the possibility of Sheboygan County initiating an enhanced volunteer driver program in the near future (if this activity is funded).
| | | |
| --- | --- | --- |
| | | |
Upcoming Events/Meetings

Sheboygan MPO Technical and Policy Advisory Committees Joint Meeting
Sheboygan, WI
BLRPC Executive Committee Meeting
BLRPC Office, Green Bay, WI
| | | |
| --- | --- | --- |
| | | |
Available Grant Opportunities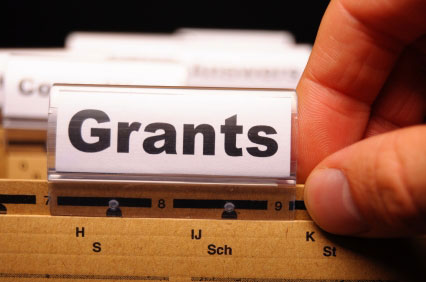 The following is a list of upcoming grant opportunities and their due dates. Please contact the
Commission
if you have a project idea, or need assistance with preparing or administering a grant, or if you are interested in partnering with the Commission on a project.