Providing opportunities and cooperative solutions to foster healthy and thriving communities
within the region.
An Economic Development District serving Northeast Wisconsin for over 45 years.

STAFF

Cindy Wojtczak
Angela Kowalzek-Adrians
Natural Resources Planner

Community Assistance Planner

Jeffrey Agee-Aguayo

Transportation Planner

Joshua Schedler
GIS Coordinator

Ext. 104
Madison Smith

Community Assistance Planner
Ext. 108
ANNUAL REPORT
To submit a request for an EMSI Developer Query, please complete and submit this form:

E-NEWSLETTER VOLUME 7,
ISSUE 9 / SEPTEMBER 2017

| | | |
| --- | --- | --- |
| | | |
2017 Phragmites treatments have wrapped up in Brown County


The Bay-Lake RPC treated over 970 acres of invasive
Phragmites
in 2016, followed by mowing of nearly 550 acres, as part of its GLRI-funded
Phragmites
management project.
Last week, Bay-Lake RPC had their contractor out treating an estimated 600 acres to conclude our 2017 chemical treatments.
With a smaller budget remaining for follow-up treatments, the project area was narrowed a bit and treatment areas were prioritized. The treatment areas included sites along Lower Green Bay including the Duck Creek delta, Renard Island, and Bay Beach; along both sides of the Fox River in Green Bay, Allouez, Ashwaubenon, and De Pere; and along the East River in Green Bay, Allouez, and Bellevue. Sites include a mix of coastal wetlands, shoreline and riparian areas, parks and trails, private residences, and commercial and industrial properties.

This project has been funded under a Great Lakes Restoration Initiative (GLRI) grant, which will conclude in December 2017. No further Phragmites management efforts are planned by the Bay-Lake RPC in Brown County.



Please contact Angela Kowalzek-Adrians for additional information.
Gold Shovel Certification

The Commission is partnering with New North to assist with the Gold Shovel Certification Program. The program is being developed to highlight and promote "shovel ready" development sites in the New North region. Below is a description from the New North website:
The goal of this program is to gather uniform site information to increase the quality of site documentation, as well as the overall number of sites that are ready for development. New North will actively market these sites to regional, national and international site selectors.
The Gold Shovel Ready designation will identify your property to developers, site selectors and companies looking for suitable expansion locations. Knowing this information up front helps brokers, site selectors, developers and companies expedite their search, allowing these particular sites to stand out against the competition.
The Commission will serve as an independent third party and review applications for completeness for any sites that are located within the eight-county Bay-Lake Region. The rest of the New North Region is covered by East Central Wisconsin RPC and they will conduct the reviews for their counties. After the applications are completed and reviewed, they will be loaded onto the Wisconsin Economic Development Corporation (WEDC)
Locate In Wisconsin website
.
For more information about the Gold Shovel Program and to download application materials please visit the
New North website
or contact
Jeci Casperson
, New North, at (920) 336-3860; or
Josh Schedler
, Bay-Lake RPC, at (920) 448-2820.
Sheboygan Metropolitan Planning Organization (MPO)

The Commission approved the 2017 update to the
Bay-Lake Regional Planning Commission Title VI and Non-Discrimination Program/Limited English Proficiency Plan
at a meeting of its Executive Committee in late July. Commission staff made final edits to the document in August, and submitted this document to WisDOT and posted it to the Commission's website in late August. This document can be found on our
website
.
Commission staff has been preparing a draft 2018 Sheboygan Metropolitan Planning Area Transportation Planning Work Program. The draft should be completed by mid-September, and a meeting with WisDOT and FHWA staff to review the draft document has been scheduled for early October.
Commission staff began preparation of the Sheboygan Metropolitan Planning Area Transportation Improvement Program (TIP): Calendar Years 2018 - 2021 in mid-August. Members of the Sheboygan MPO Technical and Policy Advisory Committees reviewed pertinent draft tables to be included in the 2018 - 2021 TIP at their joint meeting in late August. A full draft of the TIP should be available for public review by late September.
| | | |
| --- | --- | --- |
| | | |
Upcoming Events/Meetings

BLRPC Executive Committee Meeting
Location TBD
| | | |
| --- | --- | --- |
| | | |
Available Grant Opportunities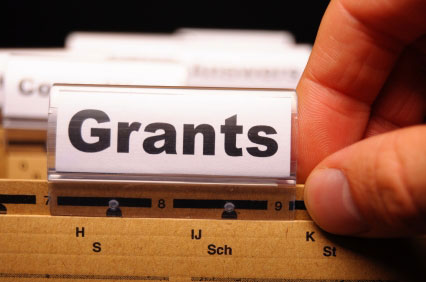 The following is a list of upcoming grant opportunities and their due dates. Please contact the
Commission
if you have a project idea, or need assistance with preparing or administering a grant, or if you are interested in partnering with the Commission on a project.