Providing cooperative planning and funding solutions to foster
healthy and thriving communities within the region.
An Economic Development District serving Northeast Wisconsin for over 45 years.
CONTACT US
(920) 448-2820
STAFF

Cindy Wojtczak
Angela Kowalzek-Adrians
Natural Resources Planner

Community Assistance Planner

Elizabeth Runge
Economic Development Planner
Ext. 107
Emily Pierquet
Administrative Assistant
Madison Smith
Community Assistance Planner
Ext. 108
Nicole Barbiaux
GIS Specialist
Ext. 104
ANNUAL REPORT
To submit a request for an EMSI Developer Query, please complete and submit this form:

E-NEWSLETTER VOLUME 8,
ISSUE 9 / SEPTEMBER 2018
Welcome our new employee, Emily
We are pleased to announce the hiring of a new administrative assistant, Emily Pierquet. Emily will be helping with bookkeeping, mailings, and other miscellaneous duties around the office
.
Emily is a graduate of Lakeshore Technical College with an Associate's Degree in Medical Coding. Emily is also the treasurer of the Friends of the Kewaunee Pierhead Lighthouse.
Input Requested on Several Local Comprehensive Plan Updates
Several communities in the region are in the early stages of updating their local comprehensive plans. The Town of Sevastopol, Town of Pittsfield, and Manitowoc County have all initiated the planning process and would like your help as they plan for future growth and preservation. As a result, the Bay-Lake Regional Planning Commission (BLRPC) has developed a number of opportunities for citizens and property owners to provide input on how they want their community to look in 20 years.
The Town of Sevastopol is asking for input from citizens and other stakeholders through an online survey and an interactive online portal. In addition to the survey, the interactive online tool provides users with the ability to pinpoint issues on a map, identify specific areas of concern, and draw recommended growth areas. The Sevastopol survey and interactive tool is available until December 15, 2018.
The Town of Pittsfield is utilizing on online survey to gather information from citizens and property owners regarding the present state and future growth of the Town. Pittsfield's community survey will be open until November 30, 2018.
Manitowoc County is in the process of finalizing its survey for the county comprehensive plan update. The county will utilize an online survey, in addition to an interactive online portal as developed by BLRPC. The Manitowoc County survey will be available sometime in late September, and will remain open thru December 2018.
Outreach at the Fair
. Outreach efforts for the Manitowoc County Plan update were also conducted by BLRPC staff at the Manitowoc County Fair in August. BLRPC staff distributed information flyers about the county planning process, and emphasizing the importance of public participation during the development of the plan update. BLRPC staff also en
joyed interacting with the public on a variety of regional and local planning topics, including groundwater quality and protection, housing, and economic development.
Additionally, this exposure served as outreach for us to help expand the public's understanding of the BLRPC and what we can do for communities in northeast Wisconsin. Highlights of the day included developing relationships with local individuals, gathering photos that convey the County's character, and finally, devouring roasted corn, brats, and even deep-fried Twinkies - truly memorable.

To access the surveys online, go to the BLRPC website
and click on the respective community survey circle on the right of the screen. If you have any questions regarding any of the comprehensive plan updates or the survey tools available, please contact Brandon Robinson.
Kewaunee County Invasive Species
Treatments Complete for 2018
Herbicide treatments are complete throughout Kewaunee County.

The Bay-Lake RPC worked with Wildlife and Wetlands Solutions to chemically treat Phragmites, Japanese knotweed, and Wild parsnip in the county.
A map of the treated areas will be available soon.

Follow-up treatments will get underway in September 2019.
Town of Brazeau Park Concept Plans
The Brazeau Park concept plans have reach completion. The process began with two sites that were outlined as parks in the town's Comprehensive Outdoor Recreation Plan. The sites were in need of designs including layout, accurate scaling, and price estimates. An online survey initiated the public input, followed by multiple sessions of feedback at the Town Board meetings. Residents were able to have their concerns voiced, and suggestions integrated into the layout.
For more information on the final concept plans, please contact Madison Smith.
Lake Michigan Regional Invasive Species Consortium
The Lake Michigan Regional Invasive Species Consortium (LMRISC) is a collaboration of more than 30 professionals working on invasive species management for public and non-profit agencies in northeast Wisconsin. The LMRISC (pronounced "LM-Risk") gets together about 3-4 times a year to share experiences and ideas with managing invasives in order to find opportunities for improvement in management, efficacy, or efficiency.
The group was first convened in 2015 by the Bay-Lake RPC as the Phragmites Advisory Council and focused on work in Brown County. In 2018, LMRISC's focus expanded to cover any invasive species management work taking place throughout the Bay-Lake Region.
If you would like more information, or have interest in participating on LMRISC, please contact Angela Kowalzek-Adrians.
| | | |
| --- | --- | --- |
| | | |
Upcoming Events/Meetings

Sheboygan MPO Technical and Policy Advisory Committees Joint Meeting, Sheboygan
BLRPC Executive Committee Meeting
October 26 @ 9am
Mini-conference about Tar-based Sealants (or

Polycyclic aromatic hydrocarbons or PAHs
), Ashwaubenon
Is your community or organization looking for speakers or meeting facilitators?
The staff of the Bay-Lake RPC are happy to speak to your boards/councils, committees, organization, or community groups about what is happening in our region. We are also available to assist communities and counties with meeting facilitation.
| | | |
| --- | --- | --- |
| | | |
Available Grant Opportunities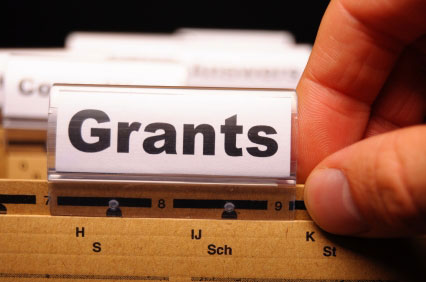 The following is a list of upcoming grant opportunities and their due dates. Please contact the
Commission
if you have a project idea, or need assistance with preparing or administering a grant, or if you are interested in partnering with the Commission on a project.