After two of the most devastating tropical storms ever to hit the United States, amidst the ongoing wildfires throughout the Northwest, and a mere month after the violent, racially motivated attacks in Charlottesville, it's easy to feel overwhelmed. These are indeed challenging, troubling events. An eternal optimist, however, I turn to the words of Martin Luther King Jr., who said, "We must accept finite disappointment but never lose infinite hope."
WCAC stands ready to serve those in need. We maintain a strong belief that lending a hand - by teaching a HiSET class, providing a tank of home heating oil, or support for a single parent - makes everyone stronger. Not only those we help, but our community as well. We enjoy strong support from our elected officials who recognize the rights of all to pursue the American dream and help us to advocate for those whose voices have gotten lost. We will continue to inform them of the needs of our most vulnerable households. And we will continue to open our doors to all those in need.
I am grateful for our dedicated and hardworking staff who strive to carry out our mission every day, and to our countless community and corporate partners who continue to believe in and support our efforts. Coming together is a beginning; staying together is progress; working together is success.
Jill C. Dagilis
Executive Director
Save the Date!
10th Anniversary Production of
A Christmas Carol
at The Hanover Theatre
Wednesday, December 20, 2017
7 p.m.
Proceeds from this evening's ticket sales to benefit WCAC programs and services!
Use promo code WCAC for best seats in house along with admission to special pre-show reception!
Making a difference in the lives of those we serve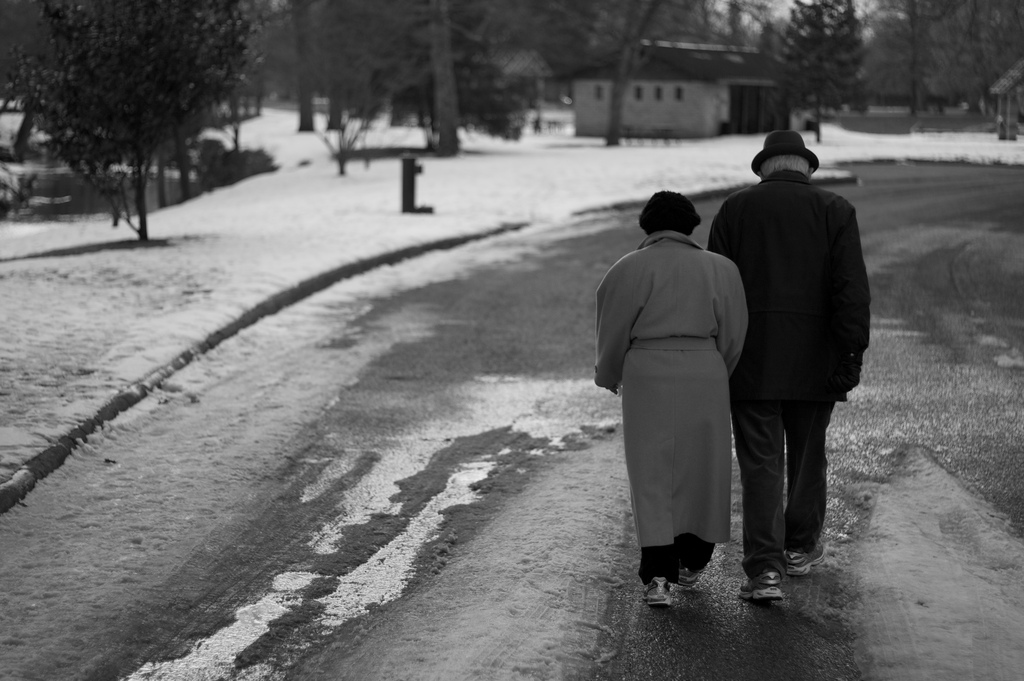 "You know dear people, every day I go to the basement to look at the furnace it is so beautiful, I really do not know how to thank you. I wish my husband could see the furnace. I just came from downstairs, I did not know I was crying - it just came automatically. I pray a lot, believe me the people that help me are in my prayers forever. Again thank you from the bottom of my heart." - 87 year old from Webster
"Thank you most sincerely for all your efforts in obtaining assistance for me in paying my gas bill. It was especially helpful having received the funds during the months of the highest bills. I am aware that your work is not easy, and for that I am most appreciative. God bless you all!" - Louise from Auburn
"I want to take this time to thank you so much for installing a new furnace for me, and also a new tank for fuel. There would be no way for me to afford a new furnace, you came to my rescue. Also, for allotting me so much for my fuel assistance. You are a big blessing to me. Again I thank you!" - Connie from Sturbridge

Coat Drive for Kids
Each year WCAC undertakes a Coat Drive in order to provide new winter coats to all of the children enrolled in the agency's
Early Head Start
, Head Start, and
Healthy Families of Southern Worcester County
programs, as well as for the children of the teen parents enrolled in the agency's Job & Education Center. More than just a new coat, the program is intended to alleviate the burden of purchasing a new coat for our vulnerable families, while preventing children from getting sick, missing school and thus causing parents to miss work or school themselves. Please contact us if you or your company would like to make a financial donation to support the purchase of new coats or if you'd like to donate new winter coats.
Be a Head Start Hero!
Help Turn Up the Heat for those struggling with home heating bills!
Make a difference in the life a young person today!
Support WCAC programs with a tax-deductible donation!

Support WCAC when you shop!
Amazon will donate 0.5% of the price of your eligible AmazonSmile purchases to Worcester Community Action Council, Inc whenever you shop on AmazonSmile.

WCAC RECEIVES $1.1M FOR HEAD START RENOVATION
Early Ed funds support Webster project
WCAC ended the month of August with some BIG news!

We welcomed Lieutenant Governor Karyn Polito, Congressman James P. McGovern and other state and local officials at 116 School Street in Webster for the announcement of public resources totaling $1.1 million dollars to support renovation of the building- a former senior center. Four of the agency's Head Start classrooms will be relocated to Webster.


Lieutenant Governor Polito announced that WCAC was awarded $600,000 from the Baker-Polito Administration's 2017 Early Education and Care Out-of-School Time (EEOST) Capital Fund. WCAC was one of five agencies across the state that was selected to receive funding.

Congressman McGovern shared that $500,000 in one-time capital funds have been committed to the project through the federal Administration for Children and Families (ACF).



"The facility improvements funded through the EEOST capital improvements grants are modernizing spaces and providing a better environment for the children to grow and learn," Lt. Governor Karyn Polito said.
"We are thrilled to be receiving these important resources which will allow us to bring critical Head Start services back to a community where they are needed," said WCAC Executive Director Jill Dagilis. "Today represents the culmination of several years of hard work to identify a site that addresses the needs of Webster's working families and their children. WCAC is indebted to the many generous funders, public officials and other partners for helping to make this project possible."
In February 2015, WCAC was forced to evacuate its former Oxford, MA site due to a roof compromised by extreme winter weather. In the time since, the 87 children displaced by the loss of that site were absorbed into three additional classrooms created at the agency's Southbridge site. WCAC has bussed the children, primarily from Webster, to Southbridge at great cost to the organization and great inconvenience to the families and children served.
In addition to the public funds announced, WCAC is working with MassDevelopment and undertaking a private fundraising campaign to raise the balance needed to support the estimated $1.7 million dollar project. To date the private fundraising campaign has secured $200,000 from Donna & Randy Becker, the largest single donation in the agency's history; $25,000 from the Webster Five Foundation; and $12,500 from the Janet Malser Humanities Trust. Those interested in supporting the project are urged to contact Ellen Ganley, Director of Development at 508.762.9807.
View pictures from the August 31 grant announcement here.
HiSET instructor retires after 25+ years of service
This month WCAC bids a fond farewell to Alan Tubman who has worked as a HiSET instructor in the agency's Job & Education Center for 26 years! "I like working with the kids," he responds when asked about his favorite part of his job. "I like to see them liking going to school - even though they may not admit it." Despite his lengthy tenure at WCAC, Alan says the issues kids are facing today are very similar to those they faced when he first began. Ever humble, he says his focus is really on impacting the next generation to show them what is possible through education.
"You have to be both very flexible and very strict at the same time," he laughs, noting that many of the successes he sees with JEC students are not measurable by any standardized test or benchmark.
"This is a very important program," he says with quiet pride. "It's important to be able to take those kids who fall out of the mainstream to help them get back into the mainstream through education and connect them with additional training or an apprenticeship." He says he does get calls from time to time from former students seeking a reference or simply to say thank you for helping them.
A native of Hull, Massachusetts, Alan holds a Bachelor's degree from Clark University, a Masters Degree in Education from Bridgewater State University and a Masters in Applied Math/Computer Science from Worcester State University. As for post retirement plans, Alan is looking forward to a two week excursion to Europe with his wife and additional time to spend with his two young grandchildren. Ever the education enthusiast, he's also considering taking a few classes and working on a new math program he's developed.

YOU WORK HARD,
HEAT IS EXPENSIVE
Home Heating assistance available
The Low Income Home Energy Assistance Program will open for the season November 1st. Based on the newly released eligibility standards, a family of four could be making as much as $66,115 and be eligible for home heating help. It is estimated that as many as 80% of eligible households throughout Massachusetts are not served in large part because they are not aware of their eligibility. Please join us in spreading the word to those who may be struggling to keep their home warm!
Eligibility is based on a households total combined income. You can own or rent your home. And whether you heat with o
il, gas, propane, kerosene, electric, wood or coal, are all eligible for home heating assistance. Additionally if you qualify for fuel assistance, you may be eligible for a discount through your utility provider.
WCAC fuel assistance staff have been working throughout the summer months, issuing recertification applications through the mail for those who have previously received heating assistance.
All first time applicants must complete a face-to-face interview between November 1st and April 30th.
A comprehensive listing of the various paperwork required to complete an application is available
online
.
Also available is WCAC's
online
appointment scheduling system.
Check out these helpful videos for additional information!
Striving to best respond to clients' needs
Worcester Community Action Council has just completed a three-year Community Assessment and Strategic Plan which will guide the agency's programming, funding strategies and focus for the next three years. Initiated in July 2016, the strategic planning process included both a community and internal assessment carried out through surveys, focus groups and direct interviews engaging WCAC staff and board, as well as key community stakeholders, business leaders, and clients. Through emerging trends and themes, top priorities were identified to guide the agency's priorities and goals.

Trends and themes emerged to reveal top needs: improved language access, transportation, child care, youth employment and financial literacy, as well as leadership to strengthen collaboration across poverty initiatives. WCAC remains committed to excellence, best practices and accountability for all of our staff, programs, policies and procedures to ensure those in need receive valuable services that help them move to economic self-sufficiency. A copy of the strategic plan is now available online.