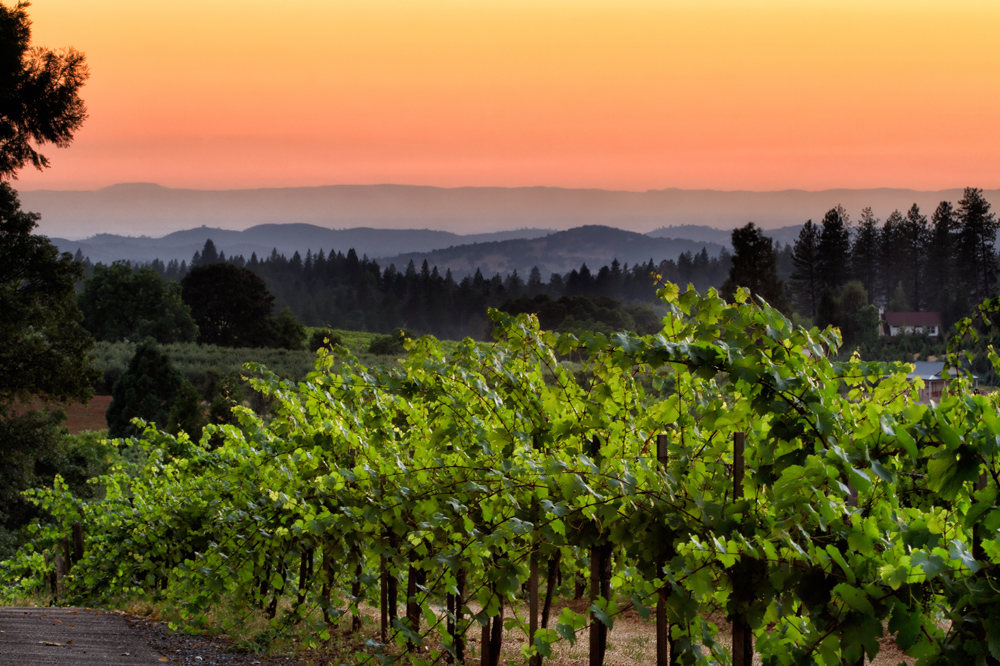 Dear (Contact First Name),
Hello and good afternoon. I wanted to send you an email letting you know that we are having a special tasting with Carl Keinert, National Sales Representative for Boeger Winery, this Thursday the 18th. Just as a reminder the tasting is from 6 to 7pm.

Boeger Winery is located in the heart of El Dorado County California. This is about an hour east and north of Napa County, in the foothills of the Sierra Navadas. The picture from above is actually from Madrona Winery, but this is what El Dorada, County looks like. What I find interesting about these counties outside Napa and Sonoma is the variety of grapes they are working with. In El Dorado County one is looking at roughly $25,000/acre. In Napa and Sonoma the figure is closer to $250,000/acre. This is why most of the wine produced their are safe bets. They have to make their money back. Outside these counties you can experiment a little more. This is why Lake County and Mendocino Counties are really up and coming in the California wine world, as well as El Dorado.

We will have the following wines for sale on Thursday, but our Siema Wines representative Brian Fairtile is going to be pouring several other wines from Boeger as well that we will be taking pre-orders for.


Aromas of dried pear and apple, banana, golden raisin and spicy apple cider. Rich, round palate with balanced acidity and deep tannins.
$16.99
Boeger Winery Tempranillo


Imagine sticking your head in a warm, sweet cedar chest filled with red and dark plums, cherry gumdrops, butter and caramel corn. With a light and ethereal palate, this wine is perfect for an afternoon of casual sipping.
$16.99
Boeger Winery Zinfandel
Deep red color with a bright red rim. smells of plum, raspberry, blackberry, blueberry....heck, EVERY berry is here, complimented by a dense layer of black tea and cedar. This vintage has a staunch palate with pronounced tannins and black pepper.
$16.99
We hope to see you here Thursday June, 18th. Remember the tasting starts at 6 and goes to 7. See you then.

Very Best,

John T. Wilson

info@downtownwines.com
540-432-wine (9463)