CONTACT:
Jill Hendrix
Fiction Addiction
864-675-0540
info@fiction-addiction.com
http://www.fiction-addiction.com
Books, Bites, & Bubbly -- A Bublish Women's Fiction Panel at Fiction Addiction
On Mother's Day weekend take a little time for yourself and let us treat you to free champagne and some yummy nibbles as three Bublish women's fiction authors talk about their book series, followed by a Q&A session and a book signing on Saturday, May 13th, at 2pm at Fiction Addiction: Christine Nolfi (author of the Liberty series, starting with Second Chance Grill [paperback, $13.95]), Julie Allan (author of the Lowcountry Home series, starting with The Eyes Have It [paperback, $12.99]), and Pamela Poole (author of the Painter Place series, including new book Jaguar [paperback, $14.99]).
*Note: This event is free and open to the public, but please RSVP to Fiction Addiction if you plan to attend. Books can be purchased online, at the store, or by calling us at 864-675-0540.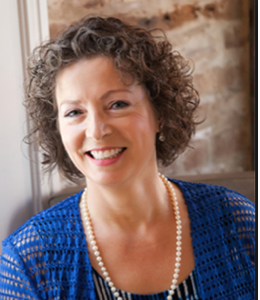 Award-winning author Christine Nolfi provides readers with heartwarming and inspiring fiction with her book Second Chance Grill (paperback, $13.95), the first book in her Liberty series. Dr. Mary Chance needs a sabbatical from medicine to grieve the loss of her closest friend. But when she inherits a struggling restaurant in Liberty, Ohio, she isn't prepared for Blossom Perini. Mary can't resist falling for the amusing preteen -- or the girl's father. The bond they forge will transform all their lives and set in motion an outpouring of love that spreads across America.
Christine's novel Second Chance Grill, book one of The Liberty Series, is "highly recommended" by The Midwest Book Review. The second novel in the series, Treasure Me, is a Next Generation Indie Awards finalist. Her latest series launched in February 2017 with the release of Sweet Lake. The second book in the series, The Comfort of Secrets, will be available in July.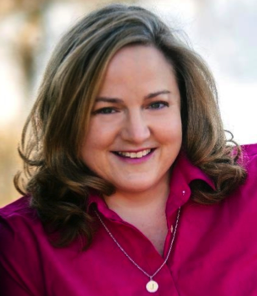 South Carolina educator and author Julie Allan will make you fall in love with lowcountry girl Lizzie Long and the friends and family that help her find her way home in The Eyes Have It (paperback, $12.99), the first book in her Lowcountry Home series. As Lizzie tries to hit the reset button and put the pieces of her shattered life back together, the magic of the South Carolina coast and the rekindling of childhood friendships help her open her eyes to both the hard truths and the amazing possibilities ahead. Having gone through much of her life with blinders on, Lizzie slowly begins to rebuild her spirit and her confidence. But will she open her eyes in time to recognize the one man who has always seen her as the strong, intelligent, and loving southern girl that she is?
Julie grew up an army brat, living a nomadic lifestyle until she landed in Charleston, South Carolina, as a teenager. Now, her 30-year love affair with the Carolina Lowcountry inspires her tales of spirited women you'll want to call friends. When she is not teaching elementary school or writing, you can find Julie at the beach, in the garden or hanging out with her beloved golden retrievers. She is the author of The Lowcountry Home Series, which opens with The Eyes Have It. The second book in the series, The Heart Knows It, was released in November 2016, and book three, The Soul Believes It, will be available this summer.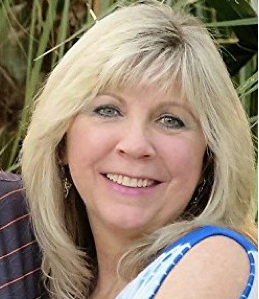 North Carolina artist and author Pamela Poole writes about a fictional island along the coastline of South Carolina in Jaguar (paperback, $14.99), the newest book in her Painter Place series. Caroline and Chad Gregory are happy on their island home at Painter Place. But suddenly, an old vendetta against them puts Caroline in terrible danger. Her enemies are closing in, and the future of Painter Place is at stake. Her only hope of escape is a man known as the Jaguar, a legendary international operative and Caroline's old flame. Even if he and a miracle can save her, Caroline will never be the same sheltered woman who has been groomed from childhood to inherit the island.
Pamela's love for the South inspires all her books and paintings. It's why she describes her work as Southern Ambiance. Pamela is a member of the Christian Fiction Writers and ACFW-NC. She and her husband Mark live in Raleigh, North Carolina. Pamela is the author of The Painter Place Saga set on an imaginary island off the coast of the Carolinas. Current books in the series include Painter Place, Hugo and Jaguar.
If you cannot make the event, you can reserve a personalized copy of any of the authors' books by contacting Fiction Addiction in advance at 864-675-0540 or at info@fiction-addiction.com.
ABOUT BUBLISH
Bublish is the world's first complete publishing platform with integrated marketing, branding, and discoverability features. Authors can create and share branded excerpts called "book bubbles," telling readers the stories behind their stories. Think of book bubbles as a director's cut for a book! Readers can share these book bubbles with their friends and follow the authors they like. Visit Bublish.com to learn more and sign up for free.
ABOUT FICTION ADDICTION
Fiction Addiction is a local, woman-owned, independent bookstore established in 2001. The store carries a mixture of new and used fiction and nonfiction, including children's books, as well as gift items. We are located at 1175 Woods Crossing Road (in the shopping center with Fried Green Tomatoes, Boardwalk, and Jimmy John's). For more information, visit our website at http://www.fiction-addiction.com or call us at 864-675-0540.
- END -