Welcome from CEO
Dear Friends,

I recently had the good fortune of meeting five, incredible young adults from across the United States. Each had aged out of foster care and all have become very successful in their chosen life paths.

Are you surprised? You shouldn't be. Foster care is not their legacy or identity, as some may believe. It is only a stopover some may experience on the road to adulthood.
Dr. Patricia Nellius
Chief Executive Officer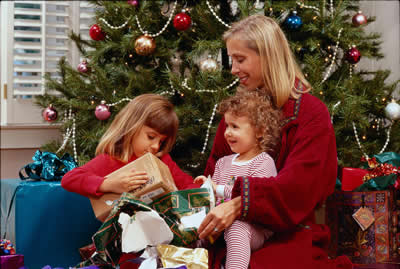 It might be hard to believe, but before long the Holidays will be upon us! Each year, Brevard Family Partnership joins Children's Home Society of Florida, Devereux Florida, and Catholic Charities of Central Florida to garner the support of local businesses, organizations and houses of worship to ensure every child in our care has a gift to call their own this Holiday Season...
Brevard Youth attend Myron Rolle Wellness and Leadership Academy
The Myron L. Rolle Foundation, in close association with the Department of Children and Families, provides an opportunity for 100 young adults from Florida's out-of-home care system to participate in wellness and leadership activities. Created and hosted by former FSU football standout and current Pittsburgh Steeler, Myron Rolle, along with nationally recognized athletes the camp helps young adults build self-esteem and confidence to succeed in life.
Pizza Gallery Supports Guardian ad Litem Program
Pizza Gallery and Grill is now listing Guardian ad Litem/Friends of Children of Brevard as one of its 10 causes for Causetown Tuesdays! On Tuesdays, any customer who dines in or orders items for carry-out will be able to pick a cause on the Causetown Tuesday card...
Register today for the 7th Annual Walk for Love and NEW 5K!
The 7th Annual Walk for Love is just around the corner! This year we've added an exciting new event, the Run for Love 5K! Join us for these TWO fun-filled, family-friendly events that support adoption for Brevard's children. These events will be held on November 17th at the Church at Viera.
Everyone is invited to run in the 5K at 7:30AM (register here) or walk at 9:00 AM (register here) -- or both! Come enjoy the festivities and cheer on our contestants. Reserve your spot TODAY to guarantee you place at the starting line!


Do you know where our candidates for elected office stand on issues important to our most vulnerable children and families?

Brevard Family Partnership, Children's Home Society of Florida's Brevard Division and Devereux will host a Candidates' Forum to hear prospective elected officials' positions on the issues that affect our child welfare System of Care in Brevard and throughout the State of Florida.
Date: Friday, September 14, 2012
Time: 7:30 a.m. - Registration
8:00 to 9:00 a.m. - Candidate Forum
Location: Brevard Zoo - 8225 N. Wickham Rd.

There is no charge to attend. However, we do ask that you please RSVP by September 10. Please click the link below to register.

September 3 - Labor Day (BFP Office Closed)
Community Partners
Brevard Family Partnership
2301 Eau Gallie Blvd., Suite 104
Introduction of new DCF Central Region Managing Director
Department of Children and Families Secretary David Wilkins recently announced the appointment of William "Bill" D'Aiuto as the Central Region Managing Director for the Florida Department of Children and Families. The Central Region is the largest region in the state, encompassing 16 counties, five community based care organizations, as well as 2,000 Department personnel.
Bill has been serving as the interim Region Manager for the past several months. We welcome him to the Central Florida area and congratulate him on his appointment!
Interested in Volunteering?
Brevard Family Partnership is seeking individuals who are interested in volunteering time and talent to support the organization's many activities related to preventing child abuse and raising awareness of the local System of Care that serves the community.
Visit our website to learn more, download the application form, sign up for our next Volunteer meeting and more!
Intervention Services wins Toyota Sienna!
Toyota has been giving 100 cars over 100 days to nonprofits that could really use a new set of wheels. Because of voters like you, Intervention Services has won a new ride! Now, Brevard's youth who are living at the Village, will no longer have to walk to school or work everyday.
Congratulations and THANK YOU for voting in support of ISI!