Welcome from CEO
Dear Friends,
It's hard to believe that we are 9 months away from celebrating our 10 year anniversary as Community Based Care of Brevard dba Brevard Family Partnership. As I reflect back over my 8+ years here as CEO I am moved and inspired by those community leaders and pioneers who paved the way to transform the local child welfare system into what we know as the BFP system of care today...
With much gratitude,
Dr. Patricia Nellius
Chief Executive Officer
2012 "Right for Kids" Report Ranks FL #4
The 2012 Right for Kids Ranking Report has been released and Florida ranked 4th overall on a national level! The report measures how well each state is serving its most vulnerable children, and celebrates top-performing ...
The Family Finders Program: Making a Difference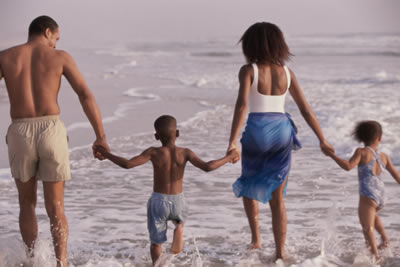 "There are an astonishing number of children in the foster care system, although the numbers are much lower than previous years. Most of the children in care lack a sense of identity, the need to belong and want family connection.
It's easy to take for granted that we have a familiar environment and a place we call home, or overlook the importance of communicating with people we've known for years. For most children in the foster care system phone calls are limited..."
2012 Annual Report to the Community
Brevard Family Partnership's 2012 Report to the Community, "Milestones: Success in Keeping Children Safe, Families Together" has been published!
This report highlights the milestones we have achieved throughout the past year with the help and support of our dedicated staff, community partners, providers, and donors.
Leadership Brevard Class of 2013
Congratulations to Brevard Family Partnership's Director of Child and Family Services, Ashley Carraro, for being selected to participate in the Leadership Brevard class of 2013!
Ashley will participate in this dynamic group from September 2012 - May 2013. Lead Brevard is designed for a diverse group of individuals positioned to utilize leadership skills for the long-term benefit of the community.
Best wishes and congratulations, Ashley!
Florida's 2012 Primary Elections
Florida's primary elections will soon take place and there are several candidates vying for seats in both the House and Senate. Early voting takes place August 4-11 and the general election in Tuesday, August 14. Please exercise your right and vote for the candidates of your choice!
Christmas is still 6 months away, but it's already time to start planning our annual holiday gift drive for children we serve! Every year we partner with Devereux Florida, Children's Home Society of Florida, Brevard CARES, and Catholic Charities to make sure every child in our care has a gift to open on Christmas morning.

If you or your organization are interested in becoming a sponsor and partnering with us during this special time of year, please contact:
Stephanie Strodtman, PR Coordinator
321-752-4650 x 3047 or stephanie.strodtman@brevardfp.org.
"At Christmas play and make good cheer, for Christmas comes but once a year."
Community Partners
Brevard Family Partnership
2301 Eau Gallie Blvd., Suite 104
Interested in Volunteering?
Brevard Family Partnership is seeking individuals who are interested in volunteering time and talent to support the organization's many activities related to preventing child abuse, supporting children who have suffered abuse, and raising awareness of the local System of Care that serves the community.
Visit our website to learn more, download the application form, sign up for our next Volunteer meeting and more!

Kudos to Children's Home Society of Florida, Crosswinds, and Intervention Services for being awarded grants from BFP to implement three new Evidence Based programs to integrate into the Brevard System of Care. Thank you for your commitment to our children and families in Brevard!