Dear Friends,
As we close our original nine-year contract with DCF and wrap up yet another year of serving Brevard's vulnerable children and families, I would like to reflect on the successes BFP and our community partners have achieved in protecting children, strengthening families, and changing lives.
To begin, we have achieved all of the milestones set forth by Together in Partnership. And just prior to signing our new five-year contract renewal, BFP received expedited national reaccreditation through COA, demonstrating that we are an agency that has and will always strives for excellence in everything we do!
We have seen 600 children in foster care matched with adoptive families and placed in their forever homes. There is no more vital impact we as a community can have than to place children who can no longer return to their homes with families who will love and nurture them, and provide a lasting haven throughout the remainder of their lives.
Sheri Vincent has been a foster parent since April 2011. "It has been a lot of fun," she says, "and I have met many different types of children during this time."

Sheri always wanted to be a foster parent, but didn't know if she would qualify. She was friends with a family whose child was going to be removed by the Department of Children and Families. When she found out about this she decided it was time to try to be a foster parent. Sheri said she would have been devastated if this child, Dylan, who she later adopted, went to a stranger. After Dylan lived with her, Sheri decided she could really help other children, so she kept going as a foster parent.

Celebration of Adoption joins 15 children with "forever families"
15 children in foster care, ranging in age from two to fifteen years, became part of "forever families" - the term used to describe adoptive families - during a "Celebration of Adoption" on Friday, June 7 in the courtroom of Dependency Court Judge, Jeffery Mahl.
Read the full story written by Florida TODAY reporter Stacey Barchenger >>>
Trauma-Informed Care - Positive Youth Development Summit
Brevard Family Partnership is launching a new initiative with the goal of understanding and addressing the trauma endured and improving the lives of children who have been removed from their homes due to abuse, neglect or abandonment.
A rollout of the Trauma Informed Care - Positive Youth Development initiative took place at a community-wide summit on Thursday, June 20, at the Holiday Inn Melbourne-Viera. 200 local community leaders and social service professionals attended and heard from former foster youth who have succeeded in life, as well as child welfare experts. They also engaged in roundtable discussions to develop strategies centered on building a "trauma informed" system of care.
News From the Field - DCM Spotlight
In this month's news from the field, the spotlight is on Devereux Dependency Care Manager, Monique Thomas. Monique was born and raised in Brevard County, Florida. Prior to joining Devereux in 2011, Monique was a detention officer with the Department of Juvenile Justice.

Monique believes in the importance of family and her number on priority is her daughter. They enjoy going to movies, the beach, and theme parks. She chose this field because of her desire to reach children and families and bring out the best in them. Monique motivates them by sharing her philosophy that, "No matter what mistake you may make, big or small, you can grow from them."

According to her supervisor, Kim Bledsoe, Monique is her rock. Not only is she is able to successfully engage the families on her caseload regardless of their initial reaction to agency involvement, she is extremely dependable, fiercely task oriented, excels at documentation, and steps into a leadership role when the opportunity arises.

Keep up the great work Monique!

Upcoming Events
July 4 - BFP Offices Closed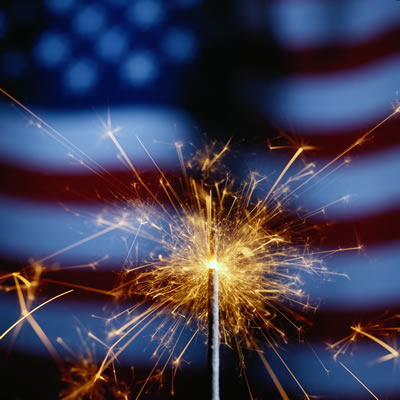 Community Partners
Brevard Family Partnership
2301 W. Eau Gallie Blvd., Suite 104
Congratulations Lead Brevard Graduate Ashley Carraro!
Congratulations to BFP's Director of Child and Family Services Ashley Carraro! She is now a graduate of Lead Brevard, Class Of 2013.
Ashley's group worked with Children Home Society and Healthy Start Coalition of Brevard to develop new campaign slogans and strategies to heighten community awareness around the importance of improving the health and developmental outcomes for all Florida's babies.
Ashley states of her experience:
"Through this process I gained leadership knowledge and skills that I use in my everyday approach to my work with children and families. My involvement with Leadership Brevard has aided me in gaining experience, knowledge and understanding of leadership and how to apply those skills to my role within BFP. I now view each challenge and task with new perspective. This has been invaluable experience that I will continue to draw from for many years to come."
Great job Ashley!

Interested in Volunteering?
Brevard Family Partnership is seeking individuals who are interested in volunteering time and talent to support the organization's many activities related to preventing child abuse and raising awareness of the local System of Care that serves the community.
Visit our website to learn more, download the application form, sign up for our next Volunteer meeting and more!
Back-To-School Supply Safari

Who?
For Brevard Public Schools families who participate in the free/reduced lunch program
What?
Free Basic School Supplies & Visit to the Zoo!
When? Saturday, July 27, 2013. Times will be assigned when you register. Registration begins June 10th - see below.

Where? Brevard Zoo, 8225 North Wickham Road , Melbourne , FL. This event includes admission to Brevard Zoo for the student and ONE adult. Additional adults/children aged 2 and over may attend for $7.00 each.

How? Families MUST pre-register. NO WALK-UPS. Registered students MUST appear in person to receive the supplies.
Parents alone will not be eligible to participate. To register, call (321) 633-1000 ext. 474, Monday - Friday between 9:00 a.m. and 3:00 p.m., beginning June 10th, 2013. Reservations will continue until all slots are filled or until Friday, July 12th.
Foster Parent News
May & June 2013
Approved Relicensed Homes
Breeyen & Roland, Michael Scurto
Zohe & Jorge Quintero-Rosario
Patricia Fread
Alpha Denefield
Elise Marshall
Maritza & Vera, Carlos Lozano-Vera
Rebecca Armstrong
Lynda and Dennis Thompson
Christopher and Gale Renkiewicz
Mathieu & Carol Vincent
Jose and Elizabeth Cruz
Rhue Dunston
Shelley McKenzie
Bryan Eriksen
Janice & Jose Rangel
Jay Jerabek & Nancy McDermot
Raymonde & Jean Luma

New Homes
Alfred & Michelle Walton
Joan Johansenen
Congratulations! Thank you for your commitment to Brevard's children.