Dear Friends,
May is National Foster Care month, a time to celebrate and recognize foster parents and families from across the Brevard community who serve in our system of care. These are our heroes and champions who go above and beyond on behalf of Brevard's abused, neglected and abandoned children each and every day.

On behalf of Brevard Family Partnership I would like to extend our gratitude to our many foster families for their dedication and commitment, and for heeding the call to help Brevard's most vulnerable children. You have made a lasting difference in the lives of so many children and families; you have fostered hope through foster care! You open your hearts and homes to children and teens in need of care and nurturing and a place to call home, be it for a week, a month or more while their families work to become safe and stable. Thank you for giving of yourself!
Celebrating our Foster Parent Heroes
May is National Foster Parent Appreciation Month! This month we're highlighting the stories of Idalia Vazques and Elvira Maldonado, local mother and daughter foster parent heroes.
At an early age, Idalia Vazquez felt the need to give back. While living in New York, she would give food to the homeless every afternoon because it was in her heart to give. One day, she was approached by a gentleman who explained to Idalia what it meant to be a foster parent. She felt it was a calling from God. So it wasn't to her family's surprise when she immediately began the process to become a foster parent.

For over 26 years, Idalia has been doing just that. "The most rewarding aspect of being a foster parent," Idalia stated, "is when I say I love you to a child and they say I love you more." She adds, "I love seeing the children change. Not that they are perfect, but seeing the change and seeing them happy."

Video Contest for Teens and Young Adults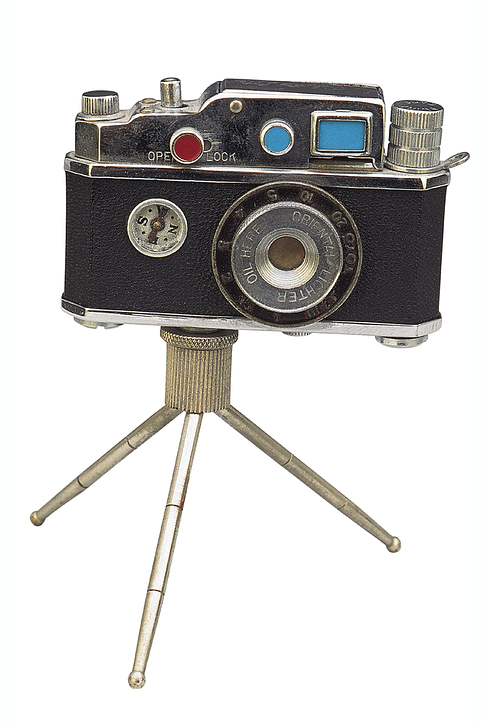 You're Already A Star! Now Tell Us How You Do it!
As one of Brevard's young adults in Independent Living, we want to know what you think about the current program and what we could do to make it better. We'd also like to hear your story and what you've done to build yourself a promising future!
Click here to find out more and enter contest.
Trauma-Informed Care - Positive Youth Development Summit
Brevard Family Partnership is launching a new initiative with the goal of understanding and addressing the trauma endured and improving the lives of children who have been removed from their homes due to abuse, neglect or abandonment.
A rollout of the Trauma Informed Care - Positive Youth Development initiative will take place at a community-wide summit on Thursday, June 20, from 8:00 a.m. to 4:00 p.m. at the Holiday Inn Melbourne-Viera, 8298 N Wickham Rd.
The event will present the basis of trauma informed care from the perspective of not only an abused, neglected or abandoned child but also that of first responders, educators, health care professionals and caregivers. It will also focus on the results that properly administered care achieves: positive youth development.
News From the Field - DCM Spotlight
This month's salute is not for a DCM, but for the Administrative Assistant that supports three units for Children's Home Society. We highlight Children's Home Society Administrative Assistant, Ms. Patrina Goode! Patrina was born in the sweet peach State of Georgia. She moved to Florida when she was in the first grade. She considers herself as a Florida native since she was raised here in Brevard County. She is a proud 1981 graduate of "The Cocoa High School, Home of the Fighting Tigers"!
Patrina comes from a modest family with 2 sisters and 2 brothers. She is the proud mother of three handsome young men, Gabriel who is dual enrolled at CHS and BCC, Courtney who attends Morehouse University in Georgia, and Carnathus who is married and lives in Atlanta, Ga. Patrina says the best part of her job is that she is able to help our children, without being in the limelight. She loves her job!
When Patrina is not working, she considers herself as a 2nd mom to a lot of the community teens, especially the ones that are involved with sports. Since she still has Gabriel at home, a lot of his friends come over to her house to hangout, but while they are hanging out, she teaches them life skills, i.e. cooking, cleaning, budgeting, registering for college classes, etc.
Patrina says her best asset is being an "Advocate for Children"!
We salute Ms. Patrina Goode, CHS Administrative Assistant for her dedicated service and a job well-done!


Upcoming Events
May 23 - Brevard Interfaith Coalition
June 7 - Celebration of Adoption
June 13 - CAPTF Monthly Meeting
June 20 - Trauma Informed Care - Positive Youth Dev. Summit
1. Family voice and choice. Family and youth/child perspectives are intentionally elicited and prioritized during all phases of the wraparound process. Planning is grounded in family members' perspectives, and the team strives to provide options and choices such that the plan reflects family values and preferences.
2. Team based. The wraparound team consists of individuals agreed upon by the family and committed to them through informal, formal, and community support and service relationships.
3. Natural supports. The team actively seeks out and encourages the full participation of team members drawn from family members' networks of interpersonal and community relationships. The wraparound plan reflects activities and interventions that draw on sources of natural support.
4. Collaboration. Team members work cooperatively and share responsibility for developing, implementing, monitoring, and evaluating a single wraparound plan. The plan reflects a blending of team members' perspectives, mandates, and resources. The plan guides and coordinates each team member's work towards meeting the team's goals.
5. Community-based. The wraparound team implements service and support strategies that take place in the most inclusive, most responsive, most accessible, and least restrictive settings possible; and that safely promote child and family integration into home and community life.
6. Culturally competent. The wraparound process demonstrates respect for and builds on the values, preferences, beliefs, culture, and identity of the child/youth and family, and their community.
7. Individualized. To achieve the goals laid out in the wraparound plan, the team develops and implements a customized set of strategies, supports, and services.
9. Persistence. Despite challenges, the team persists in working toward the goals included in the wraparound plan until the team reaches agreement that a formal wraparound process is no longer required.
10. Outcome based. The team ties the goals and strategies of the wraparound plan to observable or measurable indicators of success, monitors progress in terms of these indicators, and revises the plan accordingly.
Community Partners
Brevard Family Partnership
2301 W. Eau Gallie Blvd., Suite 104
Interested in Volunteering?
Brevard Family Partnership is seeking individuals who are interested in volunteering time and talent to support the organization's many activities related to preventing child abuse and raising awareness of the local System of Care that serves the community.
Visit our website to learn more, download the application form, sign up for our next Volunteer meeting and more!
Foster Parent News
March 2013
Approved Relicensed Homes
Michael & Tina Carrella
Alan & Wilmine Jean-Pierre
Armad & Yvette Ramkissoon
Steve & Ivory Murphy
Joycelyn & Stennet Mundy
Dorothy & Cary Essert
Laverne & Frank McDonald
Michael & Fran Robinson
New Homes
Emily & Robert Strauss
Kenz & Marlene Baptiste
Congratulations! Thank you for your commitment to Brevard's children.