Greetings!
Welcome to the September, 2013 issue of "Bugle Calls". Whether we work in the business sector or for a non-profit, as managers or in a support role, we all work in a collaborative environment where our ability to perform well is predicated on the skill set and dedication of others.
Our focus in September's edition of "Bugle Calls" is on "The Greatest Management Principle in the World" by Michael LeBoeuf, Ph.D. and examines how important it is to:
understand the importance of clearly stating goals and expectations for everyone in the organization,
make sure our policies and reward structure are in harmony with our goals and organizational culture,
recognize how easily our reward structure can actually work against us if we're not constantly vigilant.
As always, we welcome any feedback from you, our readers. If you find value in receiving "Bugle Calls", please feel free to forward a copy to a friend, acquaintance or business associate so they can benefit from the information as well.
Sincerely,

Bob Bugle

Bugle Media Services Ph: 410-420-1144



Thoughts on "The Greatest Management Principle in the World"

By Bob Bugle

Like most of you, I've read a number of books over the years covering topics related to self-improvement and better business practices. One of the best I've ever read was a relatively brief book (112 pages) titled "The Greatest Management Principle in the World,"
by Michael LeBoeuf. What made this book unique is that it offers real-world applications for both business and personal growth.
Most people consider the following to be a truism: "The
things that get rewarded get done." In other words, we get what we reward. We use this principle in business and in our personal lives on a daily basis, don't we? We reward our kids for getting good grades with a trip to Pizza Hut or the Mall in hopes that they continue studying hard (the positive behavior) and getting good grades (the result). Maybe we give them an allowance (i.e. salary or bribery, depending on your perspective) if they keep their rooms clean and do other assigned chores without us having to nag them. At work we reward employees with raises, bonuses, awards and promotions for performing at a high level and achieving outstanding results.

If it is true that "The things that get rewarded get done," then we get the behavior, attitudes and results we reward. So what happens when we get the behavior, attitudes and results we DON'T want? If we're like most people, we point the finger at the offending individual or situation and say "They're bad," or "They're wrong," or we ask "Why aren't they doing what I want them to do, or doing it the way I want them to?" Maybe people are doing what you want them to do, but the results of their efforts aren't what we want so we blame the individuals or the circumstances involved.

"A High Tide Raises All Boats" as the saying goes. As each of us work together and share our knowledge and experience, we and our organizations benefit.

Warm Regards,

Bob Bugle

Bugle Media Services | Ph: 410-420-1144

In This Issue of Bugle Calls:
Featured Video: "TPS Reports"
25 Ways to Reward Employees
(Without Spending a Dime!)
By Dan Tynan


Your firm's employees work hard (well, most of them). And in a world where corporations like to boast about running "lean and mean," it may seem nearly impo
ssible to compensate employees for doing good work without breaking the budget.
The good news? You don't have to. A January 2007 survey by staffing firm Accountemps found that "frequent recognition of accomplishments" was...


Read More

The People-First Approach: Rewarding the Process Rather Than the Results
It's a typical scenario in business and in the world in general. You set a goal for something, such as a sales goal, and then you establish attractive rewards for reaching that goal.
Then, when someone attains that goal, you reward them as a way of saying thank you for the hard work. It all seems pretty straightforward, right? Well, some people, including behavioral scientists and economists, say that this way of thinking may not be getting the best results.


A couple of years ago an economist decided to do a study on rewards and incentives. He picked schools in big cities such as New York....

Read More

How to Reward Employees on a Budget


You don't have to send an employee on an all expenses-paid trip to Hawaii to show them that you appreciate their good work.
Here are some simple, low-cost ways to recognize your top performers.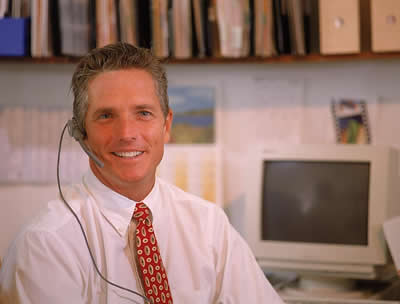 Everyone likes to get a pat on the back for a job well done-especially if that pat includes some type of bonus or other financial compensation or recognition before colleagues.


Businesses often face the dilemma of wanting to recognize employees' efforts and performance, but during difficult financial times they may have very limited budgetary resources to do so. However, rewarding employees and motivating performance does not always require a tremendous outlay of money...