Let's Get Social



Phone: 760-749-2383
NOW OPEN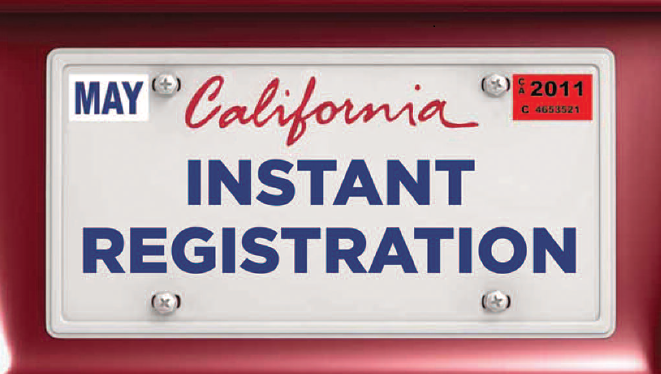 Valley Center Vehicle Registration Services




Keeping it Local
O
u

r business is much more than just selling insurance, it is a way of life; which means long-term personal relationships being built with members of our community; it means supporting local businesses, events and sports teams; and it means making a difference in the lives of others.
"The PVI Pledge"
Pauma/Valley Insurance pledges to do everything we can to make your lives Safer, Simpler & more Secure.
PVI is An Award Winning Agency
Golden Standard
Look for us on
VC Fire Chief Joe Napier to be Guest Speaker
at

September 20th

CAN Meeting.
OPEN TO ALL - Please Join us and Bring a Friend!
In response to the need and desire for a forum where the community could gather and hear updates on issues of interest and concerns from local law enforcement, the fire department and other related community organizations, Valley Center Happenings launched the CAN (Community Action Network) meetings a few years ago, and then continued as the sponsor. These meetings proved to be a great resource to the community and were enthusiastically supported by our first responders to keep our community informed.
Therefore, it is our pleasure to announce that PVI will be continuing the CAN meeting tradition established by Valley Center Happenings, and we are very pleased to be sponsoring these important, informative meetings going forward.
(READ MORE)
CUSTOMER CORNER: MIXING IT UP WITH VC OIL
If you've been around Valley Center for any length of time, you probably have had the pleasure of meeting Dave Bohorquez, owner of
Valley Center Oil Corp
. If not, let us introduce you with a little history:
The VC Oil building, located at 28010 Valley Center Road, has been a fixture in Valley Center for close to 80 years. Dave's family took over the business in 1976 and Dave assumed the business in 2010.
One of the things you notice when talking with Dave is that he lives small, but thinks big.
He has loved the small-town community aspect of Valley Center since he was a teenager working at the business during the summer for his uncle.
(READ MORE)
FREE COFFEE ON FRIDAY THE 28th
JOIN US AS PVI CELEBRATES
"NATIONAL COFFEE DAY"
WITH A SPIN OF OUR OWN!
AN ENGAGING STORY WITH A NICE RING TO IT
At PVI, we love being a part of this wonderful community and being good neighbors. Which also means we love being a part of your life's journey, and sharing in the events that are special to you - your successes, your accomplishments, your milestones. You know, those important moments in our lives that change our course for the better. That's what keeps us all connected.
Naturally, we all love to share the happy times with each other, such as, say, engagements and weddings. Speaking of which, we have a little news on that front of our own. In case you haven't heard, two of our PVI Team members are a "team" themselves and recently made it official, so to speak. So it is with great pleasure and a little fanfare that we announce the engagement of Justina Ossana and Brandon Strausbaugh!
(READ MORE)
PVI SWIMS WITH THE SHARKS
Silver Sharks, Gabriel Perpetua (l) and Wyatt Hill, are on the ball when it comes to accepting the team sponsorship check from PVI. Also pictured are Brooke Dunn (l) and Jenny Boulos (r),
both with PVI, and Jennifer Hill (center).
As a business that was "born and raised" in Valley Center, one of PVI's greatest pleasures is being able to support the young people of our community. So when we were asked to sponsor the Valley Center Peewee Soccer Team - the Silver Sharks - we took the bait and embraced the opportunity with enthusiasm! And from the smiles on the faces above, I guess you could say the partnership is going swimmingly.
The Silver Sharks team is comprised of four and five year olds, and we would like to introduce you to these cuties...
(READ MORE)
PVI STARS IN BIRTHDAY CELEBRATION
At PVI, we love to celebrate, and what better reason to do so than the birthday of one of our "shining stars!" So Happy Birthday to Jenny Boulos on September 15th!
And speaking of birthday celebrations, PVI will be celebrating a special birthday of our own during the month of November...40 years as Valley Center's Most Trusted Independent Insurance Agency! We may be 40, but thank you for making us number 1!
SUPPORTING OUR COMMUNITY THROUGH THE VALLEY CENTER COMMUNITY AID GROUP
It was a nice crowd at the Valley Center Real Estate Professionals "Caravan" meeting this morning at the VC Community Center! PVI was pleased to provide the coffee and a raffle prize, which was won by Gwen Field with Corinthian Title & Escrow. Congratulations, Gwen!
Proceeds from the raffle help support the Valley Center Community Aid Group (the non-profit organization of the VC Real Estate Professionals) which in turn uses 100% of those funds to assist those in need in our c
ommunity year-round, especially at the holidays, which are coming up! (READ MORE)
SCORE ANOTHER ONE FOR THE HOME TEAM!
Although Marisela Enriquez is new to the PVI Team, she certainly is not new to Valley Center, having been born and raised in our community. And one of her favorite things about working for PVI over the last six months has been the opportunity to meet more of her neighbors and assist them in her position as Front Office Coordinator. As a result, she is very excited about the new relationships that she has formed with members of our community.
As is true of all PVI Team Members, Marisela is capable of wearing many hats, but her area of expertise is processing DMV transactions, in which she is BPA-certified. Her duties include all aspects - from renewing a registration to processing a title transfer. So if you need someone to drive the DMV process for you, give Marisela a call!
Marisela is a perfect fit for PVI and she is very adept at filling in as needed. If you stop by the PVI office, chances are that her face is the first you'll see, which
insures
you of a warm welcome as it is her
policy
to greet everyone with a big smile and an offer of help. She thrives on being of service to our customers!
(READ MORE)
VITALITY - Noun
1. Exuberant physical strength or mental vigor
2. Capacity for survival or for the continuation of a meaningful or
purposeful existence
3. Power to live or grow
In case you haven't heard, September is "Life Insurance Awareness Month." But rather than focus on life insurance, per se, we - at PVI - would rather focus on "Life Assurance."
So what do we mean by that? In essence, it means that we love to provide information and opportunities for you to enhance your life, which includes protecting yourself and your family, and improving your health.
That's why we're excited to announce the
Vitality Program
from John Hancock. In fact, we're
so
excited about it that members of the PVI Team are signing up for it, too! Here's a brief overview of the program:
(READ MORE)
WE HOPE YOU WILL FALL IN LOVE WITH PVI AND SHARE YOUR REFERRALS AND TESTIMONIALS!
As your personal Valley Center insurance agent, anytime you walk-in, call or email the agency you always will receive the same great hometown customer service that we have been providing for our community since 1978. Because we are an independent agent appointed to represent over 50 carriers including Mercury, Allstate, Progressive, MetLife, Travelers, Safeco, The Hartford,
and more,
you can be assured that we are going to provide the highest level of coverage at the most competitive rates.
We are located at 27357 Valley Center Road
(Right across the street from Napa Auto Parts & Papa Bears)