CANTO Launches Code of Practice on Safeguarding the Open Internet
Ope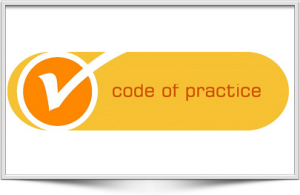 n Internet is an important enabler of economic and societal growth. This Code of Practice has been developed to ensure that customers and other stakeholders can have confidence that end users will be able to access lawful content and applications that lawful content providers wish to make available over the Internet.
CANTO shares with the Policy Makers, Regulators and Operators a common responsibility to promote growth and development of the Sector; this Code of Practice demonstrates a voluntary obligation towards preserving the Open Internet on behalf of the Operators in the region. Based on the principles of self-regulation, the Code promotes constant dialogue with all stakeholders and encourages good business practices.
CANTO and its members support the concept of the Open Internet and the general principle that legal content, applications and services, should not be blocked. The Code of Practice balances the needs and freedoms of end users and content providers with the requirement of Operators to run their networks and their corresponding freedom to innovate and develop new services and business models.
CANTO is pleased to share with you the Code of Practice on Safeguarding the Open Internet.
| | |
| --- | --- |
| | |
| | Teresa Wankin - Secretary General of CANTO |
CANTO Appoints New Secretary General

The Board of Directors of CANTO is pleased to announce the appointment of Mrs.Teresa Wankin to the post of Secretary General of CANTO with effect from 1
st
April, 2016.
The first Secretariat employee to serve as Secretary General, of CANTO, Mrs. Wankin is a champion for organizational and people development with a deep sense of respect for and commitment to our stakeholders and the delivery of service to our members.

| | |
| --- | --- |
| | |
| CANTO Team with Executive of ETECSA | |
CANTO Visits ETECSA - CUBA
The Chairman of CANTO, Julian Wilkins, Secretary General Teresa Wankin and Finance and Administrative Manager, Jimmy Rodrigues met with the First Vice President of ETECSA, Mr. R. Rodriguez and members of the Executive on Wednesday 18
th
May 2016 in Havana, Cuba.

The visit sought to strengthen the relationship between CANTO and ETECSA, one of the founding members of CANTO; to dialogue on the services provided by CANTO and examine ways in which both organizations can collaborate on projects.
The ETECSA delegation comprised
Reinaldo Lazaro Rodriguez Rodriguez, First Vice-president; Hilda Areas Pérez , Central Director of Mobile Service; Luis Adolfo Iglesias Reyes, Central Director of Fix Service; Raúl Castillo Simón, Central Director of Business; Ignacio Guerrero López, International Relationship Director; Osmel Pérez Castillo, Central director of Human Resourse; Dunia Rivera Quintana, Business Specialist and Estrella Clara Rubié Alvarez, International Relationship Specialist
CANTO Staff Ties the Knot!

Congratulations are in order to Mrs. Andrea Lewis - Francis on her nuptials to Mr. Rendell Francis. The two tied the knot on March 27th at the Seventh Day Adventist Church in Siparia, Trinidad & Tobago. Mrs. Lewis-Francis is the Administrative Assistant - Finance of CANTO.


Join CANTO in wishing the couple
an amazing journey in their new road of life as husband and wife

!
| | |
| --- | --- |
| | |
| | Secretary General presents to Board |
CANTO's130th Board Meeting held in CUBA

The130th Board meeting was held at the Quinta Avenida in Havana, Cuba from the 19th -20th May, 2016.

The nine board members discussed the strategic direction of CANTO amongst other standard Board agenda items.

The 131st Board meeting will be held at the 32nd Annual Conference & Trade Exhibition in San Juan, at the Sheraton Puerto Rico Hotel from the 30th - 31st July, 2016.

BTL has "Record" 2015 Revenue Topping $157 Million
Belize Telemedia Ltd today announced that its preliminary earnings report for the fiscal year of April 2015 to March 2016 signaled a banner year for the company - with revenues of some $157 million, the highest on record. This is up some $13.8 million from last year's performance.
"These numbers are evidence of the successful turnaround BTL is going through as the previous 6 years saw a contraction/stagnation of revenue figures. I am very proud of our team. They have redoubled efforts to create this swing and I am ecstatic about this robust and healthy growth", noted Chairman of the Executive Committee, Anwar Barrow.

Read More