Moving into the second part of 2015, we anxiously anticipate many new pportunities to work with local contractors and assist them in gaining access to surety bonding. Our mission and dedication to facilitating this important facet of contracting with the City and County of San Francisco is but one component in building a strong, viable contracting community that is inclusive of local contractors from a wide spectrum of sophistication, disciplines and social backgrounds. We have enhanced our scope of work by adding
new Contractor Development
services. You can read more about this enhancement to the City's Program below. We are excited about a host of events, informative seminars, intensive one-on-one consultation and educational opportunities designed to broaden participating contractors' knowledge base and expand their access to available resources.
In this issue, you will learn about the City's new scope of services that includes Contractor Development, and R & S Construction Management, and how they used the City & County of San Francisco Surety Bond & Finance Program and it's Contractor Development services to get their business off the ground. Also included, is information about the San Francisco Public Utility Commission's JOC Program and their Contractor Assistance Center. Finally, we were privileged to have the opportunity to interview Mohammed Nuru, Director of San Francisco Public Works.

We look forward to hearing from you and working with you in the future.

Kindly,
City & County of San Francisco Surety Bond & Finance Team

Want to Grow Your Business? Contractor Development Services Aims to Help
Spotlight: CCSF Surety Bond & Finance Program's (The Program) new scope of Contractor Development services (CDs)
Well done! Your business has new bonding capacity to do work with the City & County of San Francisco. Even better, you have even landed your first contract. But before that job is done, it's important to start looking ahead to the next job, and the next.
The City's Program now has a new way to support your firm's growth. It's called Contractor Development services (CDs).
"Through the CDs, we work closely with clients to help them develop and implement Contractor Development Plans tailored to their needs. Our goal is to help contractors achieve short-and long-term goals related to business development, field support, technical assistance, networking, and more," said Monica Wilson, one of the experts partnering with MWIS to offer this new benefit.
Support Tailored to Your Needs
Each participant in the CDs will work with a dedicated Personal Account Manager. The process begins with an assessment of your current capacity and needs. From there, the CDs offers support in three ways:
Bonding assistance and technical support: obtaining or increasing your bonding capacity, contract review, help with risk mitigation, access to specific contract financing and more
Education, training, and contractor support: classes on best practices led by industry experts, one-on-one consultation to develop a work plan aligned to your situation, and contract-specific support
Prime Partnership Program: assistance in forming strategic alliances with prime contractors through referrals and networking with public agency staff and your peers in the contractor community
Support Delivered by Experts
CDs was designed specifically for participants in The CCSF Surety Bond & Finance Program by local consultants with extensive expertise in small business development, public and private construction, and an emphasis on local and emerging contracting firms.
CDs is sponsored by the SF Public Utilities Commission, San Francisco Municipal Transportation Agency, San Francisco Public Works, Department of Rec and Park, the Port of San Francisco, and San Francisco International Airport.
To find out how CDs can help you expand and strengthen your business, contact our Surety Bond & Finance Team at Bond@imwis.com or 415-986-3999.
City Sets Aside Bigger Pool of Contracts for Micro-LBE
Program, Contract
Ceiling Raised to $600,000
Spotlight: San Francisco Public Works, Director - Mohammed Nuru
Flush with success at the passage of legislation that raises the ceiling from $400,000 to $600,000 for Public Works construction contracts that can be set aside for Micro-Local Business Enterprises (LBEs), Contractors' Toolbox sat down with Mohammed Nuru, director of San Francisco Public Works to talk about the program and the opportunities it offers Micro-LBEs. (Note that professional service Micro-LBE set-asides are also an important part of the program; their threshold remains at $110,000 per contract.)
Contractor's Toolbox: Mohammed, one of your department's strategic goals is to "be the service provider of choice for design, construction, maintenance and management services." How does the Micro-LBE Program contribute to that?
Mohammed Nuru: One of the objectives related to that goal is to increase work opportunities for San Francisco residents and businesses. The Micro-LBE Program is essential to doing that. Construction and professional services contracts are awarded to Micro-LBEs through a system of set-asides and by carving out pieces of larger contracts.
CT: Your 2014-15 fiscal year objective was to award 25 Micro-LBE contracts. How did you do?
MN: I'm very proud to say that we awarded more than 40 contracts. That is 60% more than we targeted. We look forward to exceeding our 2015-16 goal as well.
In addition to the numerical objective, we are committed to delivering more in the way of education to Micro-LBEs, helping them to hone their bidding skills, building their capacity to become prime contractors, and supporting their compliance with apprenticeship requirements.
CT: What are some typical services in a Micro-LBE set-aside contract?
MN: Some recent examples that come to mind include sidewalk repair and cleaning, weed removal, installing handrails on a bridge, and making pedestrian improvements. Professional service contracts cover work like environmental review services and cost estimating services.
CT: What will the higher contract ceiling mean for the Micro-LBE Program?
MN: Potentially, it means more contracts will qualify for the program. There will be more contracts below the threshold, which we hope will attract more Micro-LBEs, and because the contracts are bigger, they should earn more.
This increase also makes the CCSF Surety Bond & Finance Program sponsored by the City & County of San Francisco all the more important. Without surety bonds, these Micro-LBE construction and professional services firms are not eligible to bid on these contracts.
CT: Aside from the higher contract amount, what else is new in the Micro-LBE Program?
MN: We're excited about our partnering program for contracts valued at $100,000 or more. All of the contractors, subcontractors, and project managers involved on the project get together in a face-to-face meeting to discuss the role each will play and how they will work together. We expect this will help get projects done on time and on
budget
. It also will give newer contractors the opportunity to learn from more experienced contractors and expand their networks.
CT: What would you say to encourage people to bid on Micro-LBE contracts?
MN: I love to use the Bayview Branch Library as an example of what the Micro-LBE Program can accomplish. That project had more than 62% participation by Micro-LBEs and locally owned businesses, more than half of them from the 94124 ZIP code.
This is a very exciting time for our city. The economy is doing well. There are lots of projects underway. We want to hire San Franciscans, to make them part of the change that is happening. My passion is seeing communities of color working in skilled jobs, and doing their part to train and prepare the workforce of the future. Working together, we can improve the lives of all San Franciscans.
Building Success with Technology and Relationships
Spotlight: R & S Construction Management, Inc.
The new generation of contractors coming on the scene grew up in the digital age. They're comfortable with technology and see it as a way to move the construction industry forward. Matt Ramirez, president of R&S Construction Management, Inc. is a good example.
"Our industry is based on delivering specific services on a specific timetable at a specific cost," he said. "Technology can help keep costs low and keep work on track. Everybody benefits when we can work smarter and more efficiently."
Ramirez sees the potential to adapt or develop software to track daily project management tasks and a document management program to track and organize the modifications that can occur during a project's life-cycle. "Having a complete, searchable visual record of the drawings and notes would help us do the work and bid more accurately on future projects," he explained.
He also wants to develop a database of subcontractors, "Right now," he said, "I can make the same 5 or 10 phone calls on
project after project. It would be more efficient to bring all of the players' information together in one database."
Relationships Count Too
Ramirez also would like to see more collaboration in the industry, saying, "We all hold our cards pretty close to our vests, like poker players. Instead of being suspicious of each other, we should trust each other."
A recent project at San Francisco International Airport is an example of how good relationships work to a contractor's advantage. R&S Construction had three weeks to renovate the security barrier surrounding the airport. "The PM knew my work and trusted me to keep my promises. Everything from doing the work to getting through the inspection went well because we worked collaboratively."
The CCSF Surety Bond & Finance Program (The Program) Creates a Lasting Bond
Another important relationship is the one between R&S Construction and The Program. "I knew I wanted to specialize in public works projects with CCSF, so I had to be bonded. The people in The Program walked me through that," Ramirez said.
What he didn't expect was the additional services, ongoing advice, education, and mentoring he has received. "I appreciate being able to talk with Kent Lim an experienced contractor. I've learned not to bite off more than I can chew. It's hard to be patient, but slow growth is the better strategy. In five years, I want R&S to be seen as a model for a new way of doing business in the field."
*Kent Lim is one of the expert consultants partnering with MWIS to offer Contractor Development services.
JOCs Give Local Contractors a Chance to Play in the Big Leagues
Spotlight: San Francisco Public Utility Commission's (SFPUC) JOC Program.
The Warriors. The Giants. The 49ers. The Bay Area has its share of world-class jocks.
Their championship-level play generates pride and passion among their fans, and the teams contribute a lot to the local economy.
When you lose the 'k', JOCs can have the same positive effects on your business. A JOC-a job order contract-is a competitively bid, fixed-price contract that covers multiple task orders on a specific project. JOCs typically cover small construction, alteration projects and repair work. A typical JOC ranges from $1 to $5 million, with each task order valued at no more than $600,000.
In the last eight years, the San Francisco Public Utilities Commission (SFPUC) has issued $154 million in JOCs; San Francisco Public Works $60 million. Of that amount, the SFPUC sets aside roughly $3 million for Micro Local Business Enterprises. Other departments like the SF Municipal Transit Agency and Recreation & Park also offer JOCs.
What You Gain with a JOC
JOCs offer smaller firms the opportunity to get work with the City & County of San Francisco and grow your businesses over time. Specifically, JOCs:
Allow you to showcase your expertise and the quality of your work
Expand your résumé to gain more work and impress potential clients
Introduce you directly to project managers broadening your network
In addition, once you have a JOC in place, you won't have to spend as much time chasing down new work. Once the JOC is in place, the work comes to you.
What You'll Need to Bid on a JOC
To bid on a JOC, your firm will need a bid bond equal to 10% of the contract maximum. When you win a JOC, you must provide an initial bond for 50% of the maximum contract value to start with. The amount of the bond required will increase as the task orders are issued. Contact the CCSF Surety Bond & Finance Team to learn about getting a surety bond for your business.
The actual bid process is streamlined because all task orders in a JOC are based on the Construction Task Catalog for that specific project. You simply add in your own adjustment factors such as indirect costs and overhead.
Learn More About JOCs
The SFPUC holds four workshops a year to explain the basics of JOCs. The workshops explore different ways to use JOCs, give you tips on bidding, and feature plenty of time for questions. To find out about the next JOC workshop, email joc@sfwater.org or visit sfwater.org/joc.
Go ahead and root for the home teams, but remember that your business can be a JOC too.
Resources:
SF PUC website: Job Order Contracts
CCSF: Surety Bond & Finance Program
Note:
Value of JOCs the SFPUC and SFPW plan to issue in 2015
$40 million (SFPUC)
$15 million (SFPW)
About the Contractor Assistance Center
San Francisco is poised to invest billions of dollars into the City's aging public infrastructure - water, sewer, roads, and transit systems. Local and small businesses will need tools and resources to adequately get access to, compete for, and perform on these contracting opportunities
In the Center,
professional service firms, construction companies, vendors, and suppliers now have a unique and free resource that supports the City's economic vitality and strengthens its neighborhoods, commercial corridors, and the San Francisco workforce.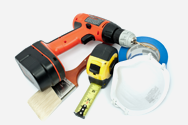 Free Workshop
Join Us at Our Monthly Bonding 101 Workshop
Each Month we hold a Bonding 101 Seminar on the 3rd Wednesday of every month!


Join us
August 19th, 2015
10:00am - Noon
Location
Contract Monitoring Division
(CMD)
30 Van Ness Avenue, 2nd Floor, Suite 200, San Francisco, CA 94102
For More Information or to RSVP, Please contact 415-986-3999, or Bond@imwis.com